 WASHINGTON, July 15 (Reuters) - After fresh criticism of his record on combating HIV/AIDS, President Barack Obama on Monday ordered a stepped up effort to deal with the HIV/AIDS epidemic in the United States.
An executive order from the White House, which follows renewed criticism of Obama's AIDS strategy during his visit to Africa in late June and early July, called for better coordination of the national effort.
Obama's order said that recent studies had shown that aggressive testing and early treatment can have a significant impact in preventing transmission of the human immunodeficiency virus that causes AIDS.
"In light of these data, we must further clarify and focus our national efforts to prevent and treat HIV infection," it said. "This acceleration will enable us to meet the goals of the Strategy and move closer to an AIDS-free generation."
The order said a working group chaired by Grant Colfax, director of the Office of National AIDS Policy, and Health and Human Services Secretary Kathleen Sebelius would have 180 days to deliver recommendations to the president.
The HIV Care Continuum Working Group will gather information from federal agencies on HIV testing and care, review HIV research, and recommend ways to accelerate and improve HIV treatment and care, it said.
The new order follows recommendations this year from the U.S. Preventive Service Task Force that all 15 to 65 year olds be screened for HIV infection, something that will be covered under Obama's signature heath reform, the Affordable Care Act.
Nearly one in five of the estimated 1.1 million people with HIV in the United States are undiagnosed, and a third are still not receiving medical care, even though antiretroviral drugs can forestall long-term health risks of the disease and cut the risk of transmission by as much as 96 percent.
Obama announced a National AIDS Strategy in 2010, but activists have expressed disappointment at the administration's work on HIV/AIDS. They said they were not optimistic that the new drive would bring significant improvement.
"There are many countries in the world where the infection rate is going down - why can't the United States be one of them?" said Michael Weinstein, president of the AIDS Healthcare Foundation.
Over the past 10 years, the rate of new HIV infections in the United States has remained at about 50,000, according to the Centers for Disease Control and Prevention.
A study published last July by a team at Atlanta's Emory University found that overall infection rates among U.S. black, gay and bisexual men rival those seen in sub-Saharan African countries that are hardest hit by HIV.
The 2010 AIDS strategy aims to slow the spread of HIV by 25 percent over five years. It focuses especially on African Americans, gay and bisexual men, Latinos, and substance abusers, groups most at-risk of infection.
Critics have said that Obama has not shown the same level of commitment to fighting AIDS as his predecessor, former President George W. Bush. Bush poured $15 billion into the President's Emergency Plan for AIDS Relief, known as PEPFAR, to combat AIDS worldwide.
"It's no coincidence this is happening after all the bad publicity about AIDS during Obama's trip to Africa," Weinstein said.
Obama has argued that his administration has expanded the scope of PEPFAR without increasing spending. Earlier this month in Tanzania, Obama said the administration had "gotten better" and "more efficient" at implementing PEPFAR, saying the program has served four times as many people than when it began in 2003. (Reporting By Yasmeen Abutaleb; Editing by Julie Steenhuysen and David Brunnstrom)

Before You Go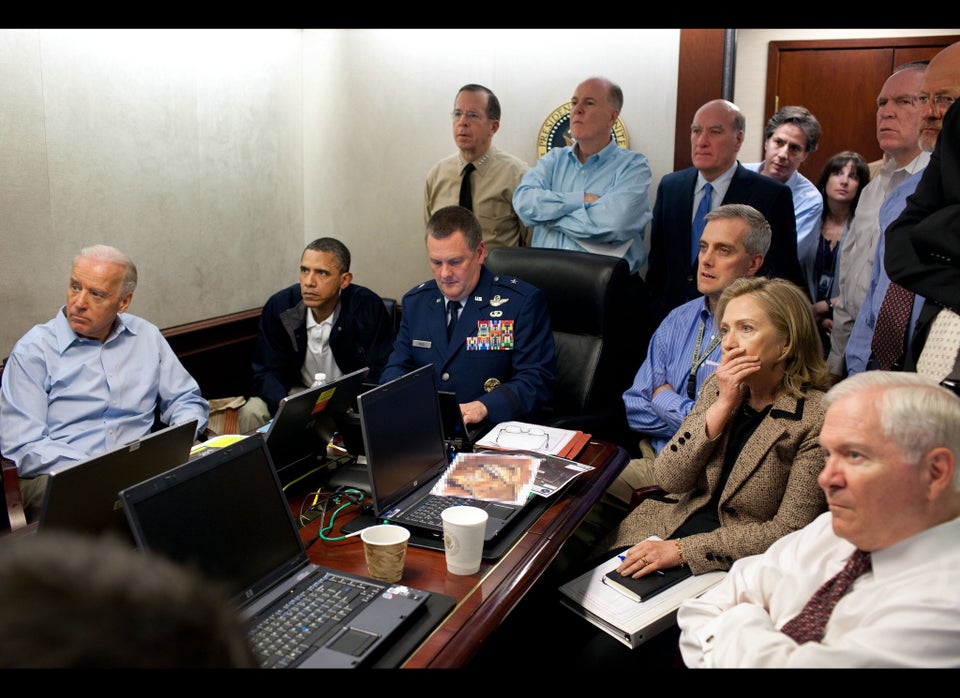 Most Iconic Photos Of Obama's First Term
Popular in the Community