Here's some proof that basically everyone watches "House of Cards" and "Scandal."
President Obama made an appearance on "The Ellen DeGeneres Show" on Wednesday, March 19, and, of course, Ellen asked about his presidential television preferences. Obama revealed that he does watch "House of Cards," but that despite some high praise from his wife, he has yet to try out "Scandal."
The hit Netflix and ABC shows display two very different sides of the same White House coin, so it's only fitting that they get some screen time in the president's home. Apparently, "House of Cards" and "Scandal" are as much escapes for the President and First Lady as they are for any other viewer, though.
"I have to tell you, life in Washington is a little more boring than displayed on the screen," he said, noting that the majority of his days are spent in meetings discussing issues that "wouldn't make very good television."
"There is not much dancing in the situation room, as a general rule," he continued, to which DeGeneres remarked that enacting the Let's Move campaign during meetings might be the perfect solution to the tedium.
Yes, even the commander in chief has to take a break and relax every once in a while. We just hope that the White House continues to stay more "boring" than what's on the presidential DVR.
Related
Before You Go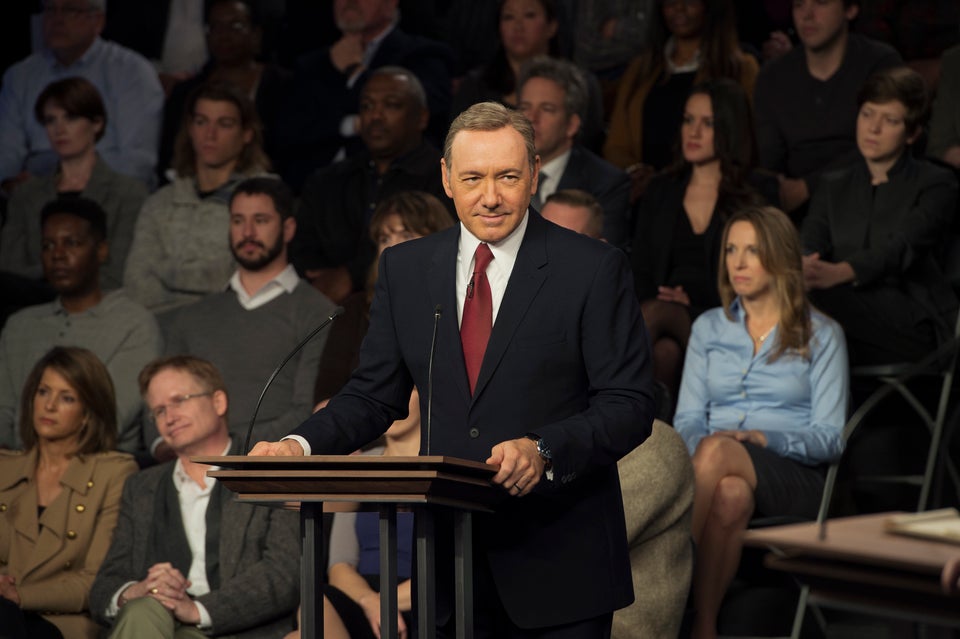 "House of Cards"
Popular in the Community