 President Barack Obama secured reelection while managing to talk around one area of economic policy in which experts frequently charge him with failure: managing the national housing crisis.

In a campaign dominated by talk of joblessness and what to do about it, the president hardly mentioned the epidemic of foreclosures, the fact that roughly one-fifth of all homeowners with mortgages owe the bank more than their properties are worth, or the uncomfortable reality that the American housing market is now largely propped up by taxpayers via public control of the mortgage finance giants Fannie Mae and Freddie Mac.
But while ignoring these issues was apparently a successful electoral strategy -- Obama carried most of the "Foreclosure Belt" states, including California, Nevada, Colorado and Florida -- that option is unlikely to be available to the president as he begins his second term. The stakes are high. Some experts see Obama's ability to rejuvenate the housing market as directly influencing his legacy as a failed or successful steward of the American economy.
"There are very important questions left unresolved regarding the future of the housing finance system," said Julia Gordon, the director of housing policy at the Center for American Progress, a left-leaning think tank. "The answers matter not just for the housing market but for the future of economic growth and the future of the middle class."
Gordon and other housing experts say they expect that with the market stabilized -- prices have ticked up 3.5 percent since the market bottomed out in October of last year -- the administration will turn to the biggest unresolved housing conundrum: what to do with Fannie Mae and Freddie Mac, wards of the state since a bailout in 2008 that has cost $188 billion.
After the bailout, Congress created a new regulator-overlord, the Federal Housing Finance Agency, to limit further losses and get taxpayers off the hook. The financial bleeding has stopped, but Fannie and Freddie now hold even greater sway than before. Along with the Federal Housing Administration, which backs riskier loans, Fannie and Freddie own or insure more than 90 percent of all new loans made in the United States. In short: they are the mortgage market.
So what comes next? For a while, many Republicans clamored for rapid elimination of the companies, but the prospect of no housing finance system at all seems to have cooled their ardor, though Fannie and Freddie remain popular punching bags. Obama's win all but guarantees some level of government support going forward, even if Fannie and Freddie don't survive.
"There is a clear understanding that the government has to play a role in the mortgage finance system," said Mark Zandi, chief economist at Moody's Analytics. "Without that support, the 30-year fixed-rate mortgage, the mainstay of the system, can't exist."
Given the stark ideological differences between the president and a severely conservative House of Representatives, and the looming fiscal cliff that will dominate everyone's attention for the rest of this year, a permanent fix to the Fannie and Freddie problem is probably still far off. In the meantime, the advocates for partial debt forgiveness, or principal reduction, for underwater homeowners will be watching closely to see what becomes of the enemy within: Edward DeMarco, a conservative career bureaucrat who has held the "temporary" job of acting director of the Federal Housing Finance Agency for three years.
DeMarco, in the past year, has resisted intense pressure from the Obama administration to allow principal reduction on Fannie and Freddie loans, even when a private bank or another arm of the federal government would foot the bill.
Debt forgiveness, when combined with other relief, such as a lower interest rate, can bring monthly mortgage payments down dramatically. A study by DeMarco's own agency found that targeted principal reduction could save taxpayers as much as $1 billion.
Stan Humphries, the chief economist at Zillow, recently told The Huffington Post that the large supply of underwater homes means that fewer are on the market at any given time. As a result, despite the high foreclosure rate, inventory in many areas is actually very tight. Humphries compared it to a stock with few available shares for trade, a situation that can lead to price volatility and continued disruption in the housing market -- and in the economy.
DeMarco, though, has said that bailing out homeowners poses a "moral hazard" that could encourage homeowners still current on their loans to intentionally default in order to cash in on the aid. His obstinance has delighted Senate Republicans, and all but ensures that the Senate will kill any nominee Obama puts forward to replace him as head of the agency.
Recently, some have speculated that Obama will fire DeMarco, though that course poses its own challenges. DeMarco is a bureaucrat, not a political appointee, and would need to be fired for cause. Moreover, those who work under him, and would be next in line to replace him as acting director, share his views, according to two sources familiar with the inner workings of the agency.
For all his power, it isn't clear whether replacing DeMarco with an administration loyalist would move the scale much for underwater borrowers hoping to see some of their debt slashed. Banks pledged to spend at least $10 billion earlier this year as part of the national mortgage settlement to write down the debt on some of these loans.
By the time a replacement for DeMarco is found, there might not be much left for borrowers with Fannie or Freddie loans. Moreover, there doesn't seem to be much inclination within the administration to use any of the $40 billion or so in unspent dollars from the Troubled Asset Relief Program that was pledged for housing support to jumpstart a new underwater relief program.
Instead, administration is promoting a bill before Congress that would expand its existing refinance program.
Still, housing advocates want to see DeMarco gone. One of their biggest beefs is that thanks to his effort to save every penny for taxpayers, Fannie and Freddie have abandoned their mission to provide broader access to the housing market for middle and low-income borrowers.
Under DeMarco, the two companies have tightened lending standards to exclude all but those with the very best credit from participating. The average Fannie Mae borrower credit score from 2001 to 2004 was 718, a few points less than the median credit score of all U.S. consumers. By 2011, the average score had soared to 762, which is at the very top end of the range and is considered "excellent" by the rating services.
This means far fewer people are qualifying for a Fannie or Freddie mortgage, and even those who do qualify report long waits for approval. The United States doesn't need another housing bubble, but it needs a system that allows financing for people with the ability to repay what was borrowed, said John Taylor, president of the National Community Reinvestment Coalition, a group that advocates for low-income borrowers. That's good for families and good for the economy, he said.
For more than 70 years, since Fannie Mae was established during the Great Depression, it and its later-arriving cousin Freddie Mac provided this vital role, Taylor said. It wasn't until they tried to catch up with the Wall Street subprime machine that they went off course, he said. A readjustment given the horror of the housing crash makes sense, he said, "but the pendulum has swung too far."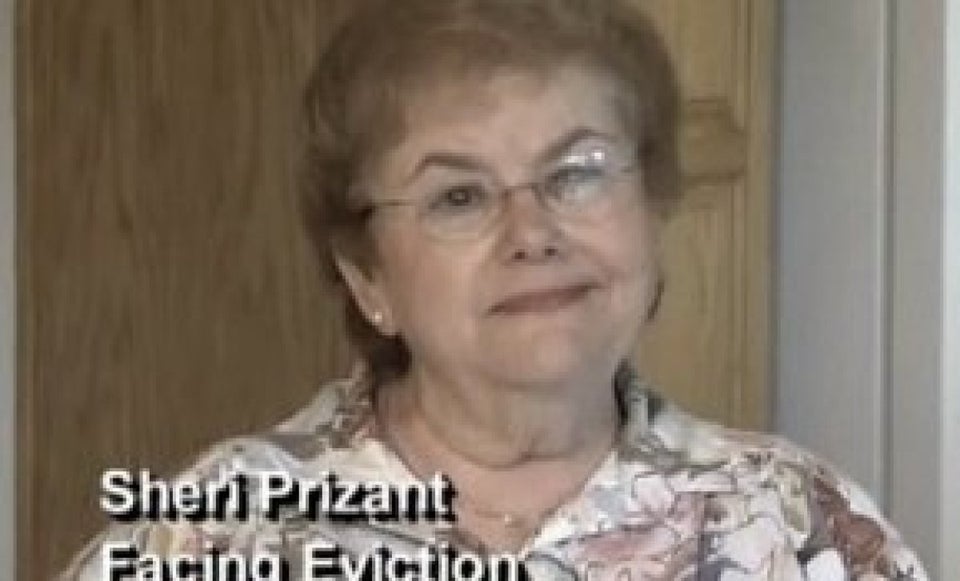 America's Worst Foreclosure Fails