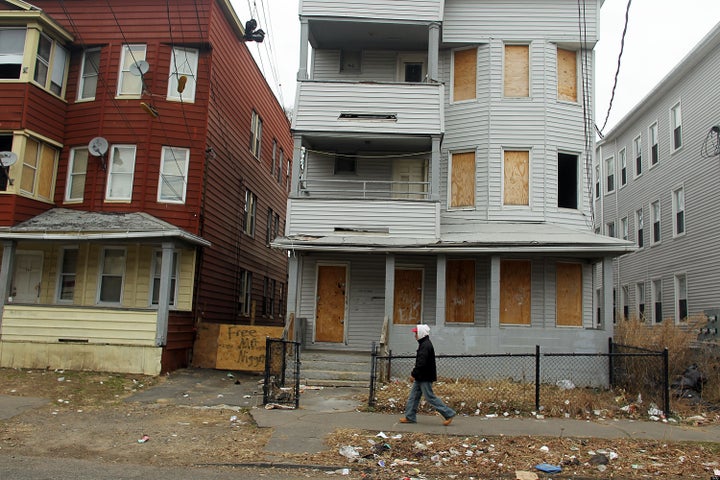 More than 18 months after President Barack Obama announced a $75 billion program to help three to four million homeowners avoid foreclosure, the administration's primary foreclosure-prevention initiative is slowing to a crawl.
Less than 17,000 homeowners were offered temporary trial plans in July under the Home Affordable Modification Program to reduce their monthly mortgage payments, an 86 percent decrease from the same period last year, according to Treasury Department data released Friday. About 37,000 homeowners transitioned from trial plans into permanently-modified mortgages, which offer years of lower monthly payments thanks to cuts in the mortgage's interest rate and extensions to the life of the mortgage. It's the lowest figure since December, and a 28 percent decrease from June's total.
More than 100,000 homeowners were bounced from the program, known as HAMP, last month as homeowners either fail to provide documentation verifying their situation, fall behind on their new, reduced payments -- an indication of how deeply in debt they are -- or their mortgage servicers simply kicked them out due to error, a common occurrence, say homeowners, their advocates, and government auditors. It's a seven percent increase from June. An average of 108,000 homeowners have been kicked out per month since March 1.
About half, or 48 percent, of struggling homeowners who have entered the program since the spring of 2009 have been kicked out.
For the lucky borrowers with permanent modifications, HAMP has brought welcome relief. The median monthly savings is a shade over $500, a roughly one-third decrease in their monthly mortgage payment.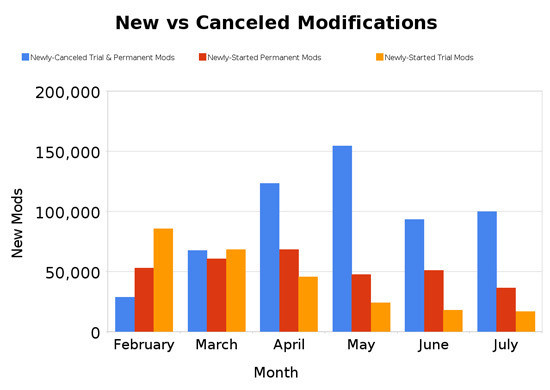 Meanwhile, home repossessions are speeding up. Lenders took over nearly 93,000 homes last month, a nine percent increase from June, according to Irvine, Calif.-based data provider RealtyTrac. The July figure is the second-highest monthly total RealtyTrac has recorded since it began tracking bank repossessions in April 2005.
About 422,000 homeowners are benefiting from HAMP modifications that are guaranteed to keep their payments down for five years. Lenders have repossessed about three times as many homes since the program was launched.
"We do have to think about this in the broader arc of history," Raphael Bostic, an assistant secretary at the Department of Housing and Urban Development, told reporters during a conference call. "Not to suggest that we are in happyland where everything is rosy and positive, so let's just be clear: when the administration took office, the economy and the housing market was pretty much in free fall.
"We are actually seeing improving expectations that are offering some hope that we are starting to move to a more positive environment," Bostic said.
But experts disagree. Government auditors say the program has been plagued from the start, and continues to be hobbled by erratic policies that add confusion and hurt homeowners. Private-industry consultants and analysts say the program's only success has been to extend the amount of time it takes for a home to be foreclosed on and ultimately repossessed.
Economists say the same thing, though they, along with analysts, caution that the so-called "shadow inventory" of homes -- those with severely delinquent mortgages, in foreclosure or already repossessed that have not yet been put on the market -- will eventually flood the market, causing home prices to crater. Estimates of the shadow inventory range from 5 to 7 million homes -- well more than a year's supply at the current pace of sales.
This has led critics to dub the program "extend and pretend" because of the strategy it employs -- extending the time period to achieve success while pretending all's well until that final day of reckoning arrives.
Analysts, including those at government-owned mortgage giant Fannie Mae, forecast a dip in home prices into next year. Others say prices will continue to slide for the next four years. Traders are forecasting four years of zero home price appreciation, according to the CME Group's S&P/Case-Shiller Home Price Index Futures market.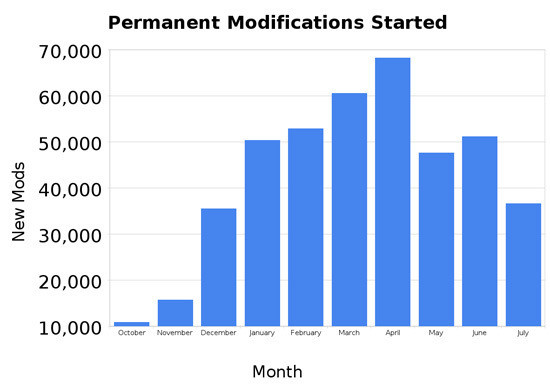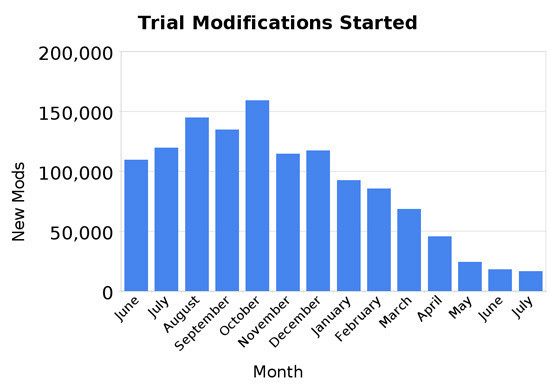 Calling all HuffPost superfans!
Sign up for membership to become a founding member and help shape HuffPost's next chapter