President Barack Obama urged Howard University's class of 2016 on Saturday to "be confident in [their] blackness" and continue past generations' work to improve the lives of African Americans in the U.S.
After opening his address on the progress African Americans have made, Obama spent a good portion of his speech discussing the importance of being black and the challenges facing graduates of Howard, one the country's historically black universities.
Obama, who wrote about being black while raised by a white mother and grandparents, told the graduates the notion of what it meant to be black in America had changed since he graduated college.
"Be confident in your heritage, be confident in your blackness," the president said. "One of the great changes that's occurred in the country since I was your age is the realization there's no one way to be black, take it from someone who's seen both sides of the debate about whether I'm black or not."
But being black also comes with a responsibility to address injustice in the world, Obama said.
"Remember the tie that does bind us as African Americans and that is our particular awareness of injustice and unfairness and struggle."
"Even as we each embrace our own beautiful and unique and valid versions of our blackness, remember the tie that does bind us as African Americans and that is our particular awareness of injustice and unfairness and struggle," Obama told the students. "That means we cannot sleepwalk through life. We cannot be ignorant of history. We can't meet the world with a sense of entitlement.
"That's a pet peeve of mine, people who've been successful and don't realize they've been lucky, that God may have blessed them," he added. "It wasn't nothing you did, so don't have an attitude."
"Harriet Tubman may be going on the 20, but we've still got a gender gap when a black woman working full time still earns just 66 percent of what a white man gets paid," he said.
Obama called on activists to vote in order to fix these problems. He noted there were still too many barriers to voting and said there was a "legacy" of blocking people from voting and a reason why some officials had an interest in blocking voters from the ballot box. But the president also expressed frustration that voter turnout in the 2014 midterm elections was so low.
"Passion is vital but you have to have a strategy," he said. "And your plan better include voting. Not just some of the time, but all of the time."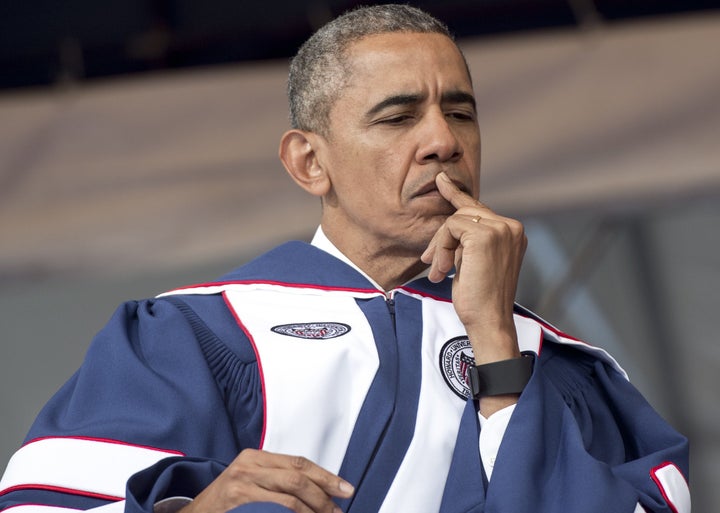 Obama implored graduates to vote not just for their president, but in their local elections as well. He framed the importance of voting through the legacy of previous generations of African Americans, who were subject to poll taxes and literacy tests in order to vote.
"You don't have to risk your life to cast a ballot, other people already did that for you," the president said.
"Change requires more than just speaking out, it requires listening as well. In particular it requires listening to those with whom you disagree and being prepared to compromise," he said. ""Even when you are 100 percent right, this is hard to explain sometimes, you can be completely right and you are still going to engage folks who disagree with you."
Obama, who often speaks about how change is slow and incremental, also said that refusing to compromise with those who disagree would lead activists to feel good about themselves, but not change.
The president told the students that listening also means that activists shouldn't interrupt politicians' rallies -- a tactic the Black Lives Matter movement frequently uses -- and that controversial speakers shouldn't be disinvited from speaking on college campuses.
"As my grandmother used to tell me, every time a fool speaks, they are just advertising their own ignorance," he said.
Before You Go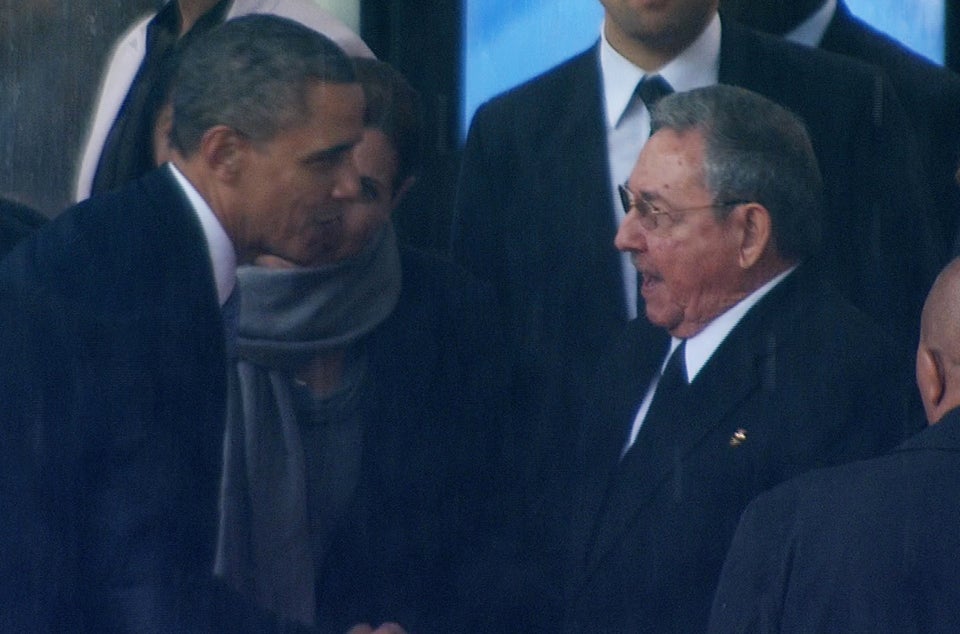 Obama's Handshakes Around The World