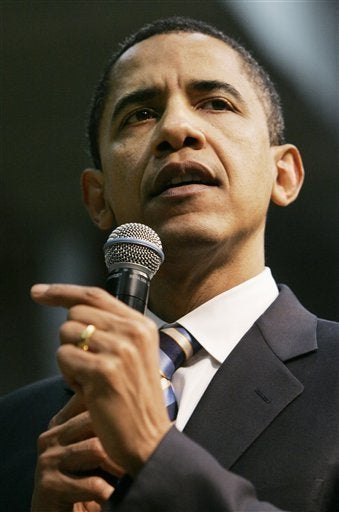 In a recent interview with Christianity Today, presidential candidate Barack Obama shared his religious beliefs, and answered questions on questions central to evangelical interests, such as abortion.
"I am a Christian, and I am a devout Christian. I believe in the redemptive death and resurrection of Jesus Christ. I believe that that faith gives me a path to be cleansed of sin and have eternal life. But most importantly, I believe in the example that Jesus set by feeding the hungry and healing the sick and always prioritizing the least of these over the powerful. I didn't 'fall out in church' as they say, but there was a very strong awakening in me of the importance of these issues in my life. I didn't want to walk alone on this journey. Accepting Jesus Christ in my life has been a powerful guide for my conduct and my values and my ideals."
"Ultimately, women are in the best position to make a decision at the end of the day about these issues. With significant constraints. For example, I think we can legitimately say -- the state can legitimately say -- that we are prohibiting late-term abortions as long as there's an exception for the mother's health. Those provisions that I voted against typically didn't have those exceptions, which raises profound questions where you might have a mother at great risk. Those are issues that I don't think the government can unilaterally make a decision about. I think they need to be made in consultation with doctors, they have to be prayed upon, or people have to be consulting their conscience on it. I think we have to keep that decision-making with the person themselves."
Read the full interview here.
Popular in the Community