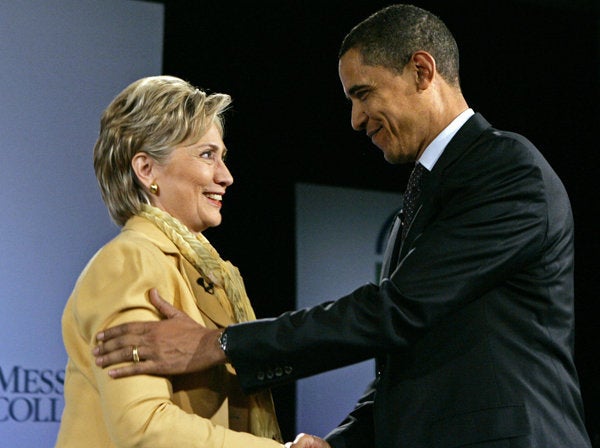 Sen. Barack Obama (D-Ill.) said he bit his tongue "many times" during the fierce primary battle with Sen. Hillary Rodham Clinton (D-N.Y.).
Two sources said that Obama's comments came after Rep. Diane Watson (D-Calif.), a Clinton backer, told the Illinois senator that the Democratic Party needs time to heal.
"I bit my tongue many times. Many times. I bit my tongue many times during this campaign," Obama told his colleagues in the Congressional Black Caucus (CBC) last week during a private meeting. He repeated the "I bit my tongue" phrase three times during the meeting, the sources said.
Popular in the Community