WASHINGTON -- President Barack Obama lifted the spirits of a room full of progressive leaders on Tuesday when he pledged to tackle immigration reform early in his second term, half a dozen sources either in the room or with knowledge of the conversation told The Huffington Post.
"He said that they want to move quickly on immigration reform," one attendee said.
The president has said before that immigration reform will be a major priority after his inauguration in January. But his vow behind closed doors signaled to at least one advocate in the room that he is "dead serious" about making a push for a bill as soon as possible. Past pledges have come up short. But for those gathered at the White House, the comments sparked renewed optimism.
One source, who like others spoke on the condition of anonymity because it was an off-the-record meeting, said Obama brought up immigration reform, unprompted, in his opening remarks -- a stark difference from tense previous talks in which he's been prodded by reform advocates to address the topic.
"I've been in a number of meetings with him on this topic, it's been pretty rough, but this one, the passion, intensity, seriousness -- I was pretty struck," the source said. "If there's one thing he was crystal clear he was going to get done in 2013 ... it was immigration reform. He was going to lean into it, he was sure Republicans were going to come to the table. It was sort of what he's said before, but with huge conviction."
The White House did not return a request for comment.
Tuesday's meeting was largely focused on taxes, the economy, and the so-called "fiscal cliff." And though Obama talked about immigration reform multiple times -- according to those familiar with the meeting -- the details of what type of legislation he would push were left vague. A third source, who was at the meeting, said the president "reiterated his desire to move on immigration" but "gave no details on the scope" of what he was hoping to accomplish.
Obama said repeatedly during the campaign that immigration reform would be a part of his second term, but advocates had reasons to be skeptical. He made the same vow during his 2008 campaign, but a push for a comprehensive reform bill never came. Obama said in September that it was a mistake to break his promise on immigration, blaming it partially on obstructionism from Republicans.
This year, though, there's growing momentum that may turn that trend around. Former GOP presidential nominee Mitt Romney lost the 2012 election after receiving only about 27 percent of the Latino vote -- a smaller percentage than Republican candidates did in 2008, 2004 and 2000. Many of those Latino voters support comprehensive immigration reform and were put off by the Republicans' views.
Obama noted those results during his meeting with progressives and labor leaders on Tuesday, with the implicit understanding that the vote tallies offered him a mandate to pursue reform, according to a source in the room.
There is also widespread support among the broader population. A HuffPost/YouGov poll released Monday found that two-thirds of Americans believe immigration reform should be a priority during Obama's second term, although they differed on how it should be completed.
Congressional leaders in the House and Senate have said they will work next year to pass a bill, and senators are already in talks about a bipartisan solution, Sens. Chuck Schumer (D-N.Y.) and Lindsey Graham (R-S.C.) said Sunday.
Ryan Grim contributed to this report.
Before You Go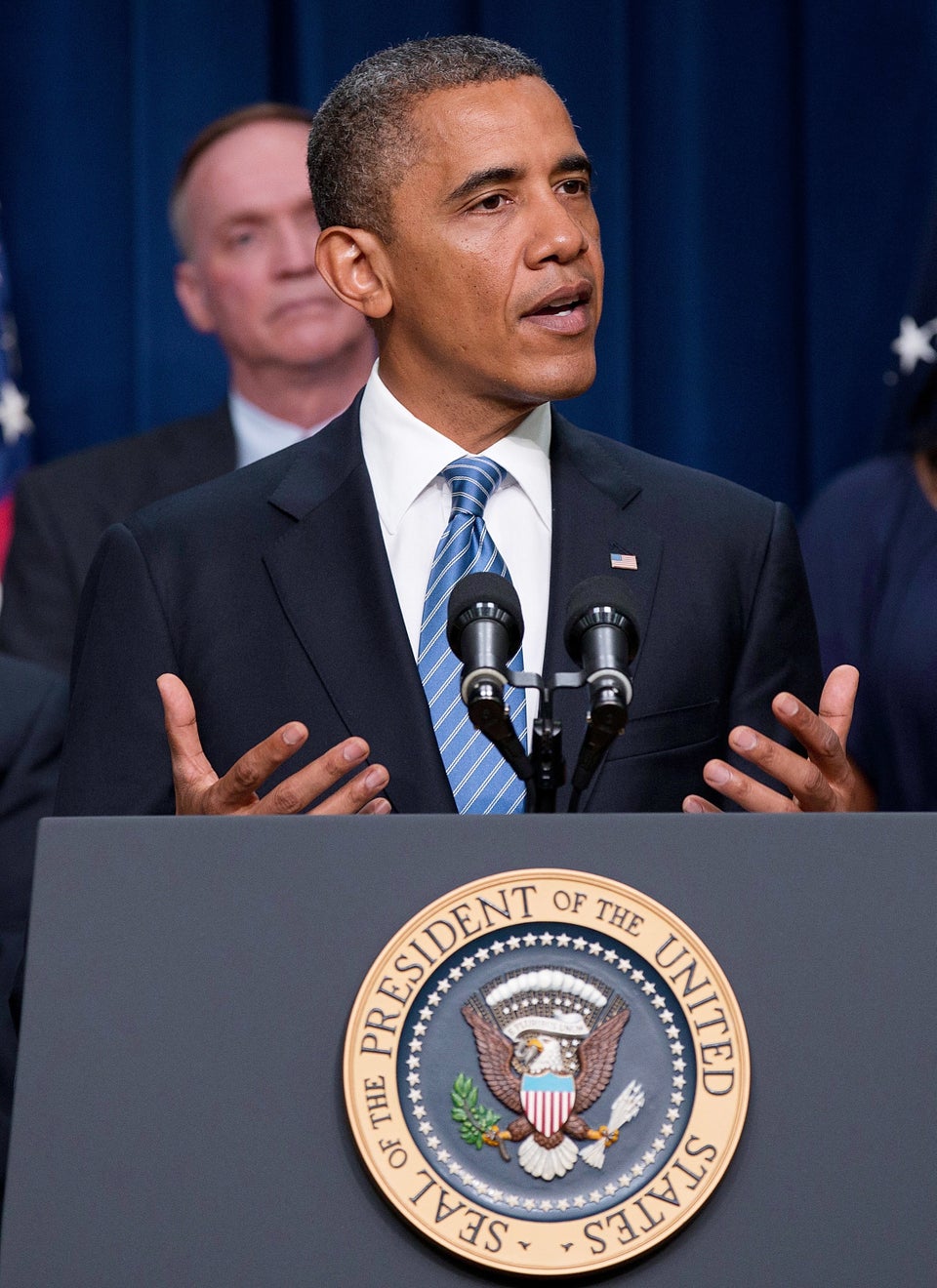 2012 Campaign Promises
Popular in the Community