 WASHINGTON -- President Barack Obama singled out National Council of La Raza President Janet Murguía on Friday at a meeting with immigration advocates for calling him the "deporter-in-chief," according to sources in the room.
The sometimes tense but mostly cordial discussion at the White House, which lasted nearly two hours, boiled down to a debate over strategy as the immigration debate moves forward, according to advocates who attended but were not authorized to discuss the off-the-record meeting publicly. Obama tried to convince the 17 advocates present that they should keep pressuring House Republicans to address immigration reform, rather than turning their focus to pushing him to suspend some deportations.
Obama specifically addressed the comment made last week by Murguía, who was present at the meeting. The sources in the room said Obama used it as an example of how criticism of the White House can deflect attention from the House GOP's refusal to move on immigration. He noted that while "deporter-in-chief" was front-page news, the things Murguía said about Republicans didn't make headlines. National Council of La Raza did not respond for a request for comment.
"He basically was challenging those in the room who have started to pivot more and more vocally from legislation to administrative action," said one advocate who attended the meeting. "Essentially saying that's bad strategy and now is not the right time."
"It had the feel of him schooling us, but it didn't have the feel of him listening to us," the advocate said later.
While immigration activists have continued to argue for the House to pass immigration reform, many, like Murguía, have also criticized Obama for the high deportation rates during his presidency. Obama's meeting with advocates came on the heels of an announcement Thursday that Homeland Security Secretary Jeh Johnson will conduct a review to determine how the agency can "more humanely" enforce immigration law.
The White House said in a statement after the meeting that advocates had spoken about families split apart by deportation and Obama "reiterated the deep concern he has for the pain these families face." He also "reiterated his commitment to maintaining consistent and sustained pressure on Congressional Republicans to take action on immigration reform as soon as possible," according to the White House.
Most advocacy groups agreed that pressure should continue on Congress, and many said so in statements after the meeting.
"Only Congress can pass broad immigration reform that emphasizes our security and ensures economic, family and community stability," said National Immigration Forum executive director Ali Noorani, who attended the meeting. "The ultimate responsibility for the laws and resources that lead to deportation lies with Congress. They must act. This year."
The full list of participants in the Friday meeting with advocates:
Jeh Johnson, Secretary of Homeland Security
John Podesta, Counselor to the President
Valerie Jarrett, Senior Advisor to the President
Cecilia Munoz, Director of Domestic Policy Council
Katie Beirne Fallon, Director of Legislative Affairs
Deepak Bhargava, Center for Community Change
Angie Kelley, Center for American Progress
Marielena Hincapie, National Immigration Law Center
Eliseo Medina, Fast for Families
Frank Sharry, America's Voice
Richard Trumka, AFL-CIO
Ali Noorani, National Immigration Forum
Arturo Rodriguez, United Farm Workers
Mee Moua, Asian American Justice Center
Gustavo Torres, Casa de Maryland
Gabriel Salguero, NALEC
Angelica Salas, CHIRLA
Mary Kay Henry, SEIU
Karen Narasaki, CAMBIO
Lorella Praeli, United We Dream
Janet Murguía, National Council of La Raza
Eddie Carmona, PICO
Before You Go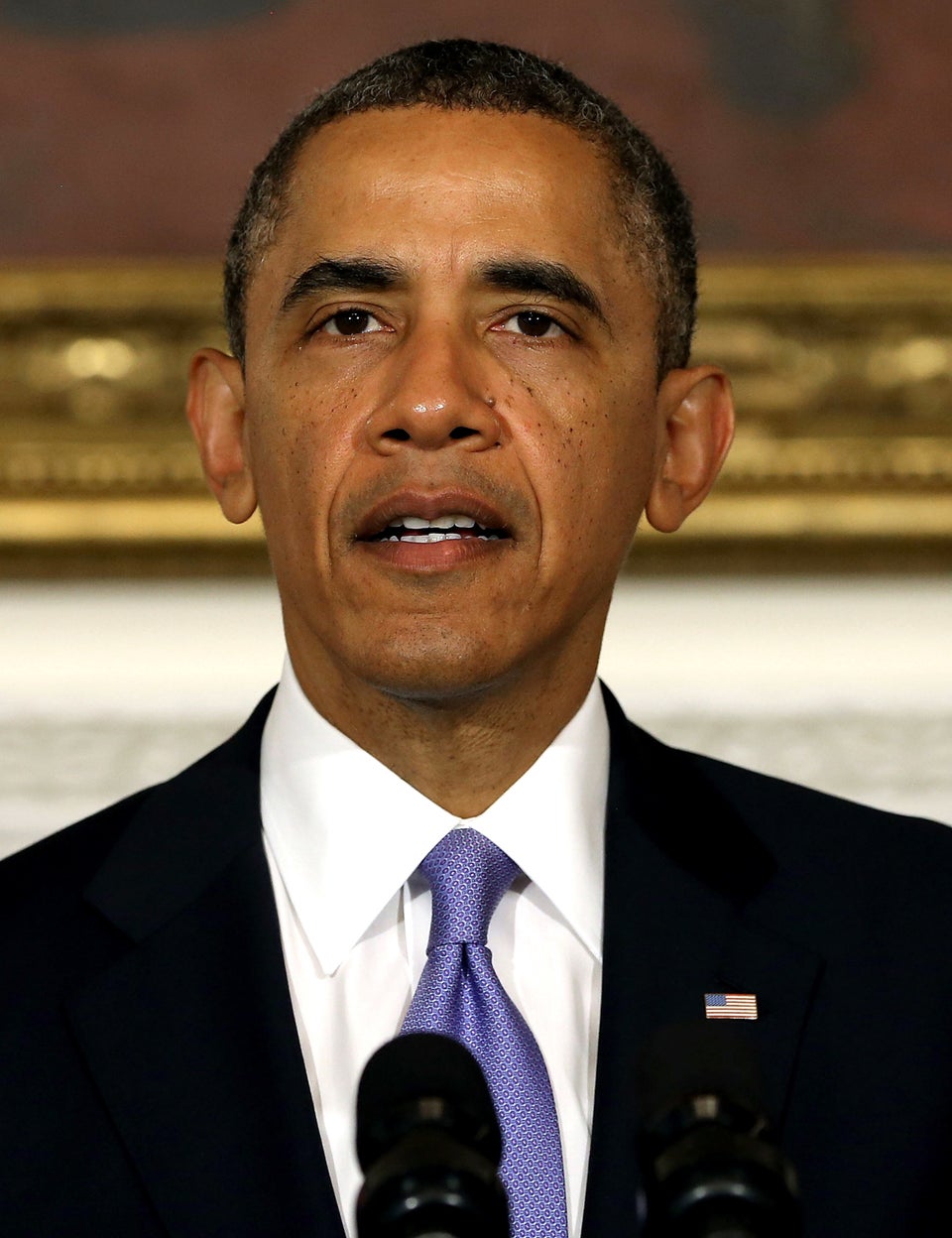 11 Ways Immigration Reform Helps The Economy
Popular in the Community