WASHINGTON -- Immigration reform advocates bundled up and headed to the White House on a chilly Thursday night, standing outside to support President Barack Obama as he announced relief for millions of undocumented immigrants.
A small crowd began gathering about an hour before the president's prime-time address, with many members from pro-immigration reform groups like United We Dream and the Center for Community Change.
As Obama spoke, people huddled in groups and watched the address on iPads and iPhones. Once it was over, they erupted in cheers, and supporters began chanting, "Si se pudo" ("Yes, we could"), "Obama, amigo, el Pueblo esta contigo" ("Obama, friend, the public is with you") and "U-S-A."
Many people were holding signs saying "Gracias Presidente Obama" and posing for photos with them.
Obama announced Thursday night that because Congress has failed to pass immigration reform, he was using his executive authority to help more than 4 million undocumented immigrants come out of the shadows and live in the United States legally.
The executive action will protect parents of U.S. citizens and legal permanent children, as well as those who came to the U.S. as children and others with longstanding ties to the country, from being forced out.
The move is the boldest action Obama has taken on immigration, and for many in the Latino community and immigration reform movement, it's long overdue
"We see that this step is a partial victory for the immigrant rights movement, knowing that this is a longer struggle, knowing that the ultimate goal is comprehensive immigration reform," said David Kimball, the national field director for the Center for Community Change, who was one of the advocates outside the White House.
"Our plans are to continue to put pressure on both the Congress and the president to implement the reforms that are passed today," Kimball added. "We will strongly push against those who attempt to defund or derail or somehow undo what happened today."
The Spanish-language stations were more interested in the developments. Both Telemundo and Univision aired the president's announcement live, with Univision delaying the start of the the Latin Grammys for the speech. CNN, Fox, MSNBC and PBS also aired the address.
Amber Ferguson contributed reporting.
View photos from outside the White House below.
Support HuffPost
The Stakes Have Never Been Higher
Before You Go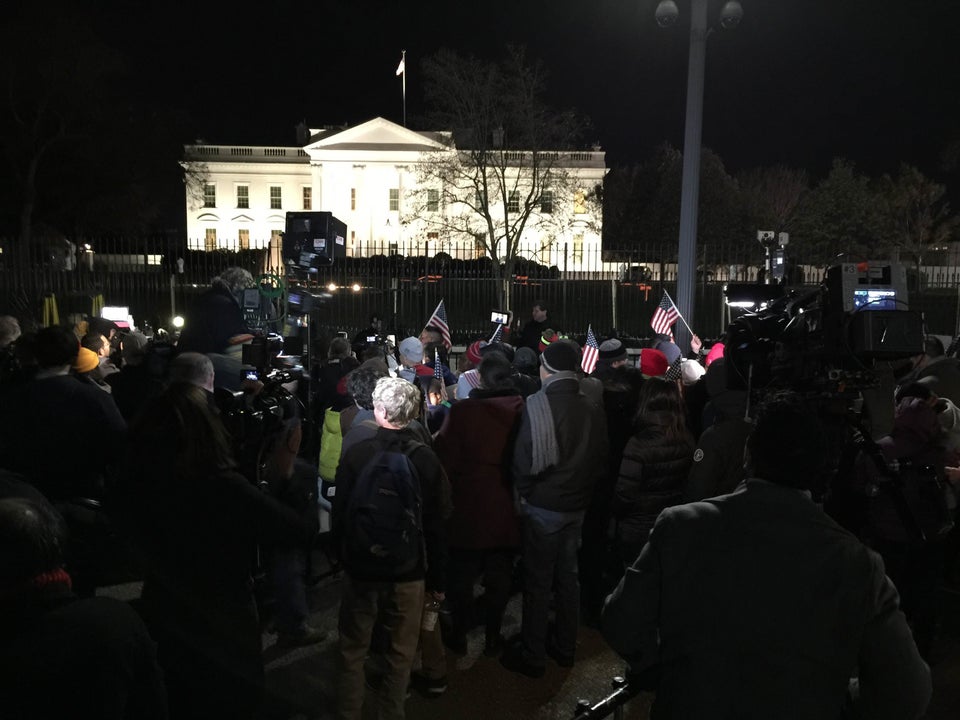 Celebration Outside White House For Immigration Announcement
Popular in the Community