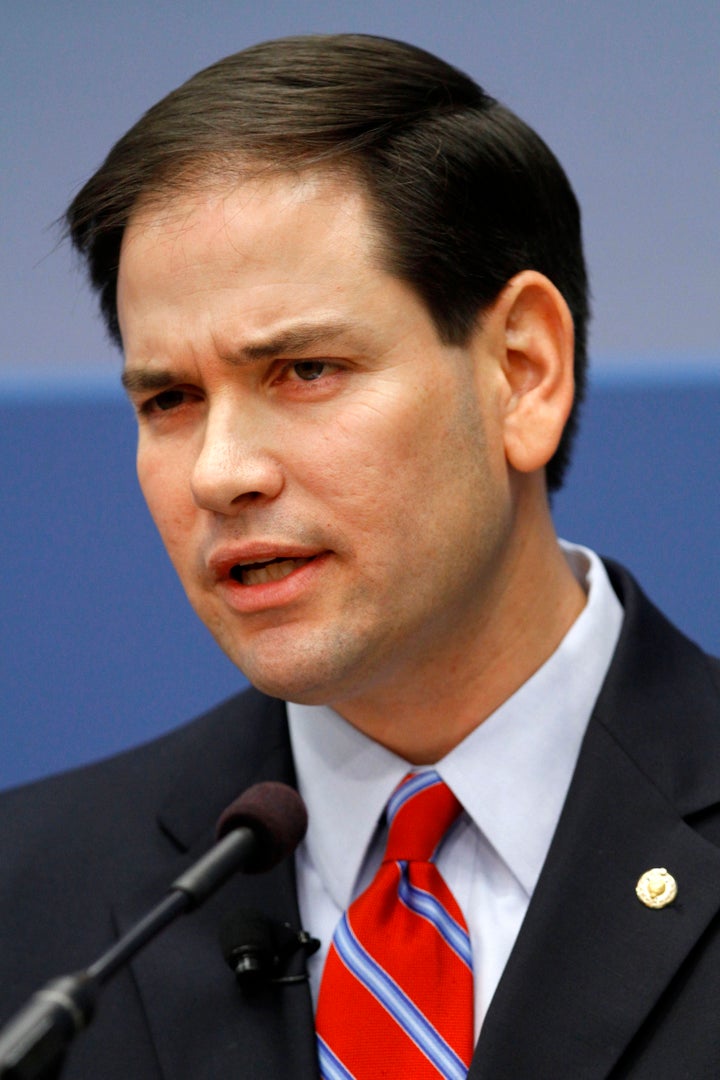 * Rubio reassessing effort on helping young undocumented immigrants
* Conservative support for bill was questionable
* Leaves Republicans without strong message to Hispanic voters
WASHINGTON, June 17 (Reuters) - President Barack Obama's surprise decision to halt U.S. deportations of young undocumented immigrants has all but killed a Republican effort to fashion legislation that could have won political points with Hispanic voters in November's elections.
Republican Senators, including Marco Rubio, had been working behind the scenes for months on a bill that would have allowed some children of undocumented immigrants a chance to stay in the United States legally while pursuing college or military careers.
But Obama's announcement has effectively made the Rubio plan moot, further complicating Republican presidential candidate Mitt Romney's search for an immigration policy.
"We're re-evaluating our next steps" for the legislation, said Alex Conant, a Rubio spokesman.
"I think the new reality is that it's unlikely to pass this year because the politics on both sides have gotten a lot tougher and the urgency to pass something this summer ... has now been removed" by Obama's action, he said.
The bill by Rubio and senators Jon Kyl and Kay Bailey Hutchison would likely have formed the main thrust of Romney's immigration plan as he tries to close a huge gap in the polls with Obama among Hispanics.
Hispanic voters' support for Romney is dismal, with Obama out-drawing him 67 percent to 21 percent, according to a Pew Research Center poll conducted last month. Hispanics are a fast-growing minority, now 51 million strong in a country of 309 million people, and most U.S. undocumented immigrants are Hispanic.
But even before Obama's order to stop deportations of about 800,000 young undocumented immigrants, the Republican senators were struggling to overcome opposition to their bill from conservatives in Congress. Rubio was unable to commit to introducing legislation this year.
The son of Cuban immigrants who is often mentioned as a possible running-mate this year with Romney, Rubio's chances of becoming the vice presidential nominee might now be dented as his immigration plan stalls.
"I don't see a whole lot of movement this year frankly," Senator Lindsey Graham said of the proposal in late May. He added that Romney has "got to figure out what his general election position is going to be" on immigration and other issues.

POLL SHOW VIEWS ON IMMIGRATION MODERATING
A new Gallup poll indicated Americans' views toward immigration are moderating, which could further bolster Obama, especially after his groundbreaking policy announcement on Friday.
In the survey, 66 percent say immigration is a "good thing" for the United States, up from 59 percent last year.
Romney accused Obama of playing politics with immigration.
"If he really wanted to make a solution that dealt with these kids or with undocumented immigration in America, then this is something he would have taken up in his first 3 1/2 years, not in his last few months," Romney told CBS program "Face the Nation" on Sunday.
Asked if he thought Obama's order was motivated by politics, Romney said, "That's certainly a big part of the equation."
Rubio's team had been briefing the Romney campaign on its efforts to form a bill, and had tried to convince conservative Republicans to accept action on immigration beyond just reinforcing security on the southwestern border.
Romney, the former governor of Massachusetts, will have to soften his tone on immigration to win over Hispanics, who could be crucial in swing states like Colorado and Florida.
During Republican presidential nominating contests earlier this year, Romney campaigned on a tough anti-immigration message. He praised a new Arizona state law giving the police expanded powers to stop anyone suspected of being in the country without documentation.
Calling for the "self-deportation" of undocumented immigrants, Romney had voiced opposition to the Development, Relief and Education for Alien Minors (DREAM) Act that passed the House of Representatives in 2010 only to fall a handful of votes short in the Senate.
Rubio's plan, sometimes dubbed the "DREAM Act Lite," would not have necessarily embraced Democrats' efforts to put young undocumented immigrants on a path to citizenship as in the DREAM Act, but would instead let some of them continue living here while working on college degrees.
Senator John McCain, another senior Republican who has worked on immigration reform efforts in the past, warned in an interview with Reuters this month that his party needed to click with more Hispanic voters, and soon.
Looking to the November elections, he said, "I don't think there's any doubt that Republicans need to have a better presentation to the Hispanic community." (Additional reporting by Thomas Ferraro; Editing by Alistair Bell and David Brunnstrom)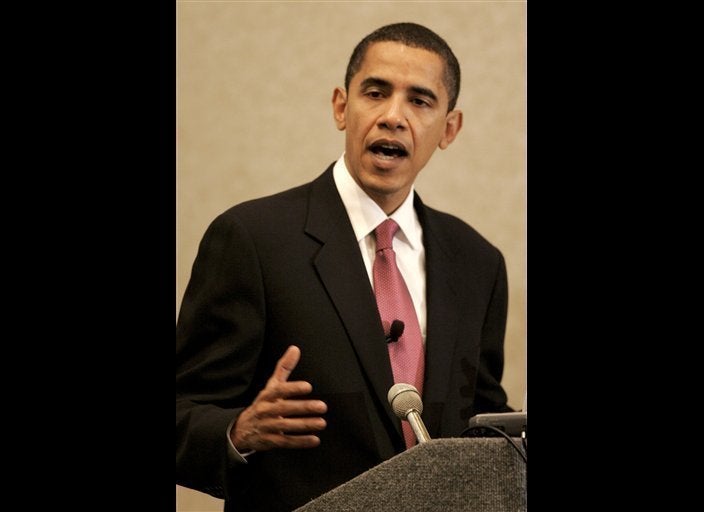 Politicians React To New Immigration Policy
Popular in the Community