WASHINGTON -- President Barack Obama attempted on Thursday to reassure and re-energize Latinos who are frustrated, angry and disenchanted after his decision to delay executive action on deportations that could shield millions from being expelled from the U.S.
Some of that frustration burst through during his speech at the Congressional Hispanic Caucus Institute gala, when an undocumented activist named Blanca Hernandez interrupted his speech by yelling for him to stop deportations. The woman interrupted twice, yelling, "We need relief now!" She was escorted out by security.
Obama knew he was coming into a crowd that, while friendly, was wary of his promises. He pushed back plans for executive action on deportation from a previous end-of-summer deadline until after the election. Some decried the delay as craven politics, allowing thousands to be deported each week.
The president said he understands the frustration Latinos feel.
"If anybody wants to know where my heart is, or whether I want to have this fight, let me put those questions to rest right now: I am not going to give up this fight until it gets done," Obama told the crowd.
He said his executive action would come sometime between the election and the end of the year, but gave few hints as to what it would entail. "This is not a question of if, but when," he said.
The timing for the conference was awkward, given Obama's delay in taking executive action. Other speakers, including Sen. Bob Menendez (D-N.J.) in his introduction of the president, talked about the need for Obama to take action as soon as possible. Outside the conference, activists from the National Day Laborer Organizing Network and Presente.org held a protest demanding Obama halt deportations. Obama faced other protesters earlier in the day outside a speech in Evanston, Illinois.
Latino voters, a majority of whom support immigration reform, helped Obama win re-election in 2012 by coming out in large numbers to support him. His approval rating among Latinos has dropped significantly since then, although it remains just over 50 percent, and advocates have warned that his broken promise on executive action may be hurting efforts to get Latino voters to the polls this year.
Obama said that although he is committed to executive action on immigration, legislation to reform the immigration system is even more important -- and for that, he said he needs supporters to vote. When he discussed how House Speaker John Boehner (R-Ohio) told him there would be no comprehensive immigration reform this year, crowd members booed.
"Don't boo," Obama said. "Vote."
Obama predicted opponents of reform would roll out "scare tactics" once he unveils his executive action. In preparation, he said he will spend the "next month, month-and-a-half, six weeks, eight weeks" explaining why immigration reform is important. "When opponents are out there saying who knows what, I'm going to need you to have my back," Obama said.
Obama insisted a turning point on immigration reform could come again if Latino voters show their influence.
"Si se puede si votamos," he said. "Yes, we can, if we vote."
Before You Go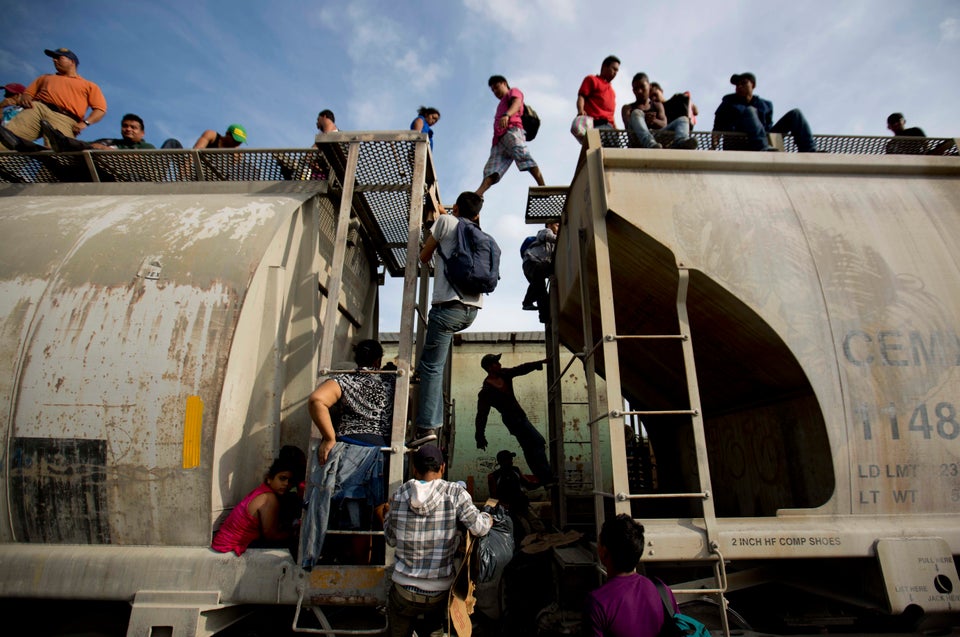 Why Latin Americans Really Come To The U.S.
Popular in the Community