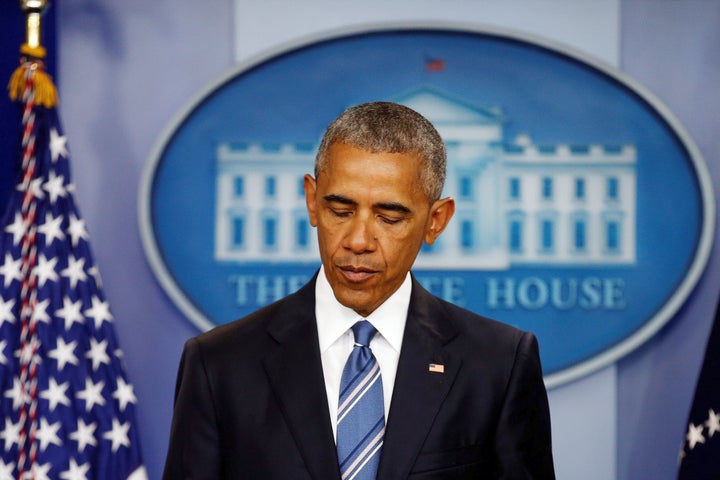 The Supreme Court, in a 4-4 split, failed to resolve the case in June, and the matter returned to federal district court in Brownsville, Texas, so that the judge in charge, U.S. District Judge Andrew Hanen, could decide the merits of whether the president's deportation relief plan was lawfully implemented.
Citing the upcoming "change in Administration," the Obama administration and the states on Friday asked Hanen to put the case on hold until Feb. 20 "so that the parties have a better understanding of how they might choose to move forward."
By then, it will have been two years since Hanen first put the brakes on the executive initiative, which would've allowed the undocumented parents of American citizens and lawful permanent residents to obtain temporary work authorization and not live in fear of deportation.
Hanen is expected to agree to the request, effectively forestalling the case until the Trump administration decides what to do with it. There may already be signs of what comes next.
"What is clear," he said in a statement at the time, "is that this Administration will stop at nothing to forge ahead with its lawless plans ― which arguably have already caused substantial damage to the integrity of our immigration system."
If confirmed as attorney general, Sessions could effectively direct his Department of Justice to settle with the states and bring the case to a close. He could also withdraw the legal memorandum that provided the basis for the executive actions, which could moot the case and lead to its dismissal.
"It seems likely that in any event Trump will rescind the memo very soon after taking office," Stephen Legomsky, a Washington University law professor who was former chief counsel at U.S. Citizenship and Immigration Services, told The Huffington Post.
"It's heartbreaking for the millions of immigrants who've made their lives here, who've raised families here," Obama said in June after the Supreme Court deadlocked in the case.
You can read Friday's full motion below.
Support HuffPost
The Stakes Have Never Been Higher
Popular in the Community