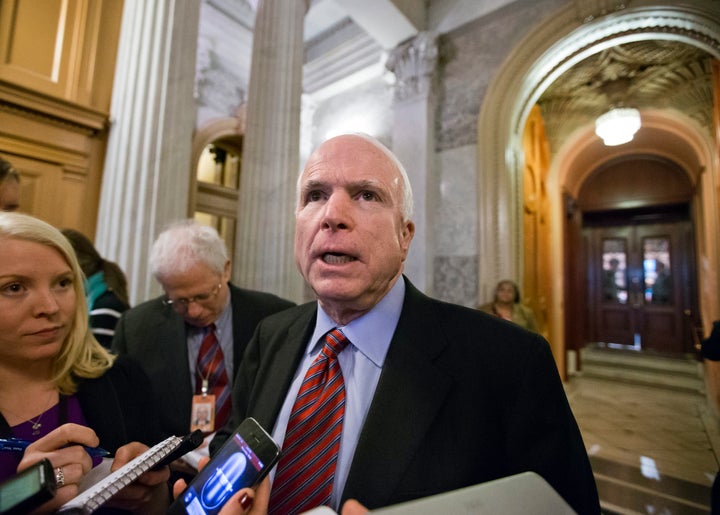 WASHINGTON -- Sens. John McCain (R-Ariz.) and Lindsey Graham (R-S.C.) said on Tuesday they came out of a meeting with President Barack Obama more confident that he understands their argument that border security must be given prominent weight in plans for comprehensive immigration reform.
"It was one of the best meetings I've ever had with the president," Graham told reporters.
"He understands we need border security that we can afford, and Senator McCain made a strong point about the border," he added later. "The president understands the working components of it, so I was, quite frankly, encouraged."
McCain wouldn't comment on what he told the president, but also said Obama seemed to be listening to his concerns about the southwest border.
"I am more confident after our conversation today," he told reporters.
How immigration reform legislation will address border enforcement -- and more importantly, whether green cards should be tied to border metrics -- is a potential sticking point as talks move forward. Both the White House and the Senate "gang of eight," of which Graham and McCain are members, have called for increased border enforcement efforts, but they differ slightly on certain issues. The Republican senators' confidence indicates progress toward an agreement that would both pass Congress and meet Democrats' number one goal: a pathway to citizenship for undocumented immigrants already in the United States.
The meeting was planned last week, when Obama personally telephoned McCain, Graham and Sen. Marco Rubio (R-Fla.) to discuss it. McCain said Tuesday it was his first meeting with Obama on immigration since early in the president's first term.
The proposal by the "gang of eight" -- which includes Republican Sens. McCain, Rubio, Graham and Jeff Flake (R-Ariz.) and Democratic Sens. Chuck Schumer (D-N.Y.), Dick Durbin (D-Ill.), Bob Menendez (D-N.J.) and Michael Bennet (D-Colo.) -- goes a step further than Obama's plan by tying green cards for undocumented immigrants to border metrics. Their framework, unveiled Jan. 28, would create a pathway to citizenship that would start with provisional status, then allow for green cards once the border was considered adequately secure.
It's in part a political measure, as many members are wary of allowing undocumented immigrants to become citizens if it could lead to a future swell of unauthorized immigration. If they can show their bill wouldn't allow legalization to move more quickly than increases in enforcement, the "gang of eight" hopes they can make Republicans more amenable to it.
The Obama administration has neither endorsed the idea nor rejected it outright, but has cautioned against holding all of immigration reform hostage to border security. Draft legislation from the White House does not include a trigger for its pathway to citizenship.
Neither Graham nor McCain would say if the president had indicated whether he would support their plan. But McCain said Obama "understands the parameters" of the group's plan and seems to genuinely want to find passable legislation.
"I believe that the president is very committed to comprehensive immigration reform," he said. "Does that mean he's committed to anything we do? No, he has his positions on the issue as well. But I believe he is sincerely desirous of comprehensive immigration reform."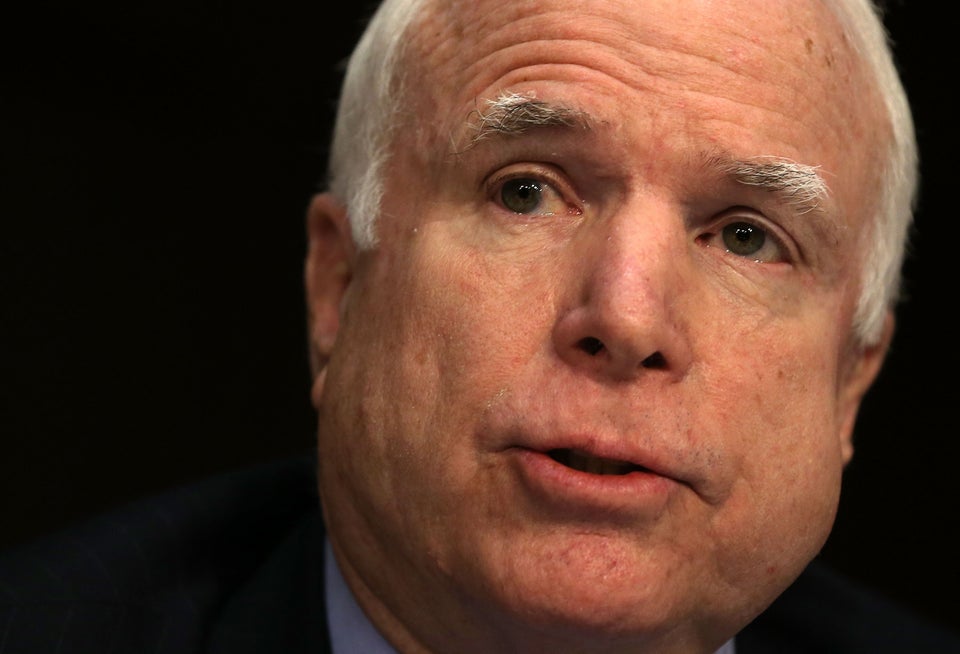 Bipartisan Immigration Plan's Key Provisions