 * President to tout economic benefits to CEOs, unions
* Republicans soften stance after rebuke by Hispanic voters
* House panel to take up immigration on Tuesday
By Matt Spetalnick and Richard Cowan
WASHINGTON, Feb 4 (Reuters) - President Barack Obama will seek to build momentum for U.S. immigration reform this week ahead of his State of the Union address which is expected to challenge Republicans to take up an overhaul amid an increasingly contentious debate in Washington.
Obama plans to hold a series of White House meetings with corporate chief executives, labor leaders and progressives on Tuesday to lobby for their support, and he has dispatched Homeland Security Secretary Janet Napolitano to the Southwest to tout the administration's border security efforts.
The flurry of activity, including new moves in Congress, comes amid disagreement between the Democratic president and many Republicans over the question of citizenship for undocumented immigrants, an obstacle that could make it hard to reach a final deal on sweeping legislation.
House Majority Leader Eric Cantor, the second-ranking Republican in the House of Representatives, will address immigration reform and other issues in a speech on Tuesday to the conservative American Enterprise Institute.
In excerpts to that speech, Cantor walked a fine line on future citizenship for those in the United States illegally. "We must balance respect for the rule of law and respect for those waiting to enter this country legally, with care for people and families, most of whom just want to make a better life and contribute to America," he said.
Obama is expected to use his Feb. 12 State of the Union speech to Congress - a major annual address by the president in which he lays out his legislative priorities for the year - to keep the heat on Republicans, who appear more willing to accept an immigration overhaul after they were chastened by Latino voters' rejection in the November election.
But differences have emerged since Obama and a bipartisan Senate working "group of eight" rolled out their proposals last week aimed at the biggest U.S. immigration revamp in decades.
Obama wants to give America's 11 million undocumented immigrants a clear process to achieve citizenship, including payment of fines, criminal background checks and going to the "back of the line" behind legal applicants. He has vowed to introduce his own bill if Congress fails to act in a timely fashion.
But top Republicans want to defer citizenship until the county's borders are deemed more secure - a linkage that Obama and most of his fellow Democrats would find hard to accept.
Obama's aides are confident the president has enough leverage to avoid giving ground - not least because they believe that if the reform effort fails in Congress, voters are more likely to blame the Republicans and they would suffer in the 2014 midterm congressional elections.
The Republican strategy could soon become clearer. The Judiciary Committee of the Republican-controlled House of Representatives, where reform faces the toughest fight, will kick off hearings on Tuesday with a broad look at the immigration system and border security.
A congressional Democratic aide said Republicans have lined up a set of witnesses that is "a lot more balanced than you would have seen in previous Congresses, when you would have seen hard-line enforcement-only advocates be front and center."

A number of leading Republicans, worried that their party has alienated Hispanics with anti-immigrant rhetoric, have made clear they want to set a new tone with the fast-growing Latino electorate. More than 70 percent of Hispanic voters backed Obama in the Nov. 6 presidential election.
Immigration reform advocates will be watching the hearing closely to see whether Republicans mostly stress piecemeal reforms, such as more border security and encouraging more guest workers and high-tech visas, rather than the comprehensive reforms that Obama and the Democrats are seeking.
Some conservatives have warned that the reform efforts now taking shape essentially could offer "amnesty" for law-breakers.
A bipartisan House group has been working behind the scenes on a reform package they hope to unveil before the State of the Union. But it was unclear whether they would meet that goal.
Underscoring the difficulty of resolving such a volatile issue, Republican Jeff Sessions, a senior member of the Senate Judiciary Committee, on Monday introduced narrow legislation aimed at removing undocumented immigrants from the workplace.
"Before considering some broad-based amnesty, shouldn't we finally deliver for the American people on the enforcement of those laws already in place? What good are new promises when old ones are being broken," Sessions said.
At the White House on Tuesday, Obama will try to rally business and labor leaders with a sales pitch that immigration reform will be good for the fragile U.S. economy and help boost job creation, administration officials said. The White House declined to immediately name those who planned to participate.
Napolitano was headed to San Diego on Monday and El Paso, Texas, on Tuesday to inspect security on the border with Mexico and meet state and local officials. Border security is expected to be a tough area for legislative compromise.
Obama and his aides have argued that his administration has made strides in tightening controls at the border, resulting in fewer people trying to cross over from Mexico. But some Republicans say more must be done to prevent an increased flow of undocumented immigrants once the U.S. economy improves.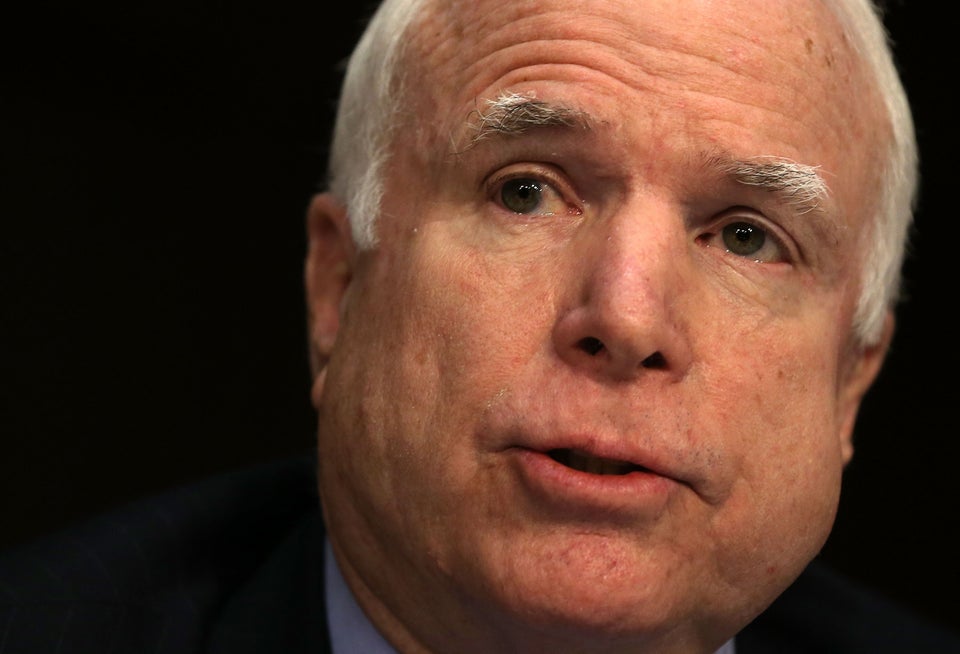 Bipartisan Immigration Plan's Key Provisions
Popular in the Community