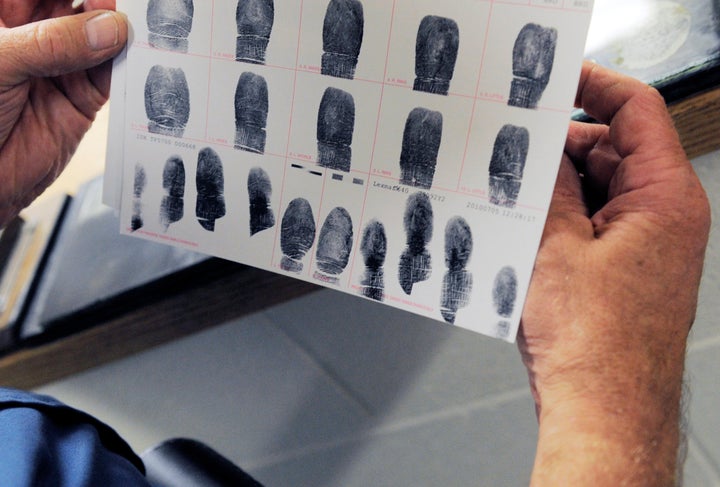 Yesterday, the president met with Latino celebrities and news personalities to talk about his push for comprehensive immigration reform. This followed a similar meeting with other leaders last week, a meeting which I attended.
As many have pointed out, these were not the first meetings the White House has held on immigration, and they certainly won't be the last.
At our meeting, the president made it clear he is willing to use the political capital he has to make the case for immigration reform that can fix our nation's dysfunctional immigration system in a way that ends illegal immigration. He brought together a number of unusual allies -- including former Republican officials and elected leaders, business representatives, mayors, law enforcement leaders, labor leaders, faith leaders from across the political spectrum and civil rights leaders -- and asked for their assistance. Their engagement will be critical to creating more political space for a policy breakthrough. In particular, pro-reform Republicans must challenge their allies in Congress to work on this issue on a bipartisan basis or the immigration system will remain broken forever.
Although it is undeniably true that we need congressional action to enact a lasting solution, there are many things the Obama administration can and must do now to make the system work better for families, workers, businesses and the country.
At both meetings, there was a discussion with the president about the fate of the DREAMers, young people who came to the U.S. as children and are American in every way but their citizenship. The president reiterated his strong support for the DREAM Act and urged us to engage Republicans so that the bill can finally become law. We all agree that passing DREAM is essential. But there is more the Administration can do to end the deportation nightmare for DREAMers until Congress finally passes this important bill.
The president has the authority to end the deportation of DREAMers, and even grant affirmative, temporary relief ("deferred action") to these smart and talented young people who have grown up in America and know no other home. As my colleague, Maribel Hastings, explains, "'deferred action' includes a stay of deportation and (potentially) the opportunity for a work permit. It does not provide firm legal status and can be revoked at any point." Earlier this month, 22 U.S. Senators sent a letter to the president expressing their support for granting "deferred action to all young people who meet the rigorous requirements for... the DREAM Act." They agree that our nation is better served by allowing these individuals to go to college, join the military, and work legally than remain in the shadows under threat of deportation.
Although it will take an act of Congress to resolve their status permanently, and Republicans in particular need to come to the table, the president clearly has the authority to give DREAM-eligible young people a temporary reprieve. In 2009 DHS granted deferred action to widows of U.S. citizens until Congress passed a law to permanently fix their immigration status, and in 2010 DHS granted deferred action to people who would benefit from immigration protections under the Violence Against Women Act. There is no reason why the same couldn't be done for DREAM Act-eligible young people.
The president could also help mend the relationship between police and the immigrant community that is so crucial for crime fighting by limiting police enforcement of immigration laws to dangerous convicted criminals. Right now, programs like 287(g), Secure Communities, and the "inherent authority" doctrine created by the Ashcroft Justice Department sweep up thousands of non-criminals, instead of focusing on their stated targets. Law enforcement leaders have repeatedly said that these programs' lack of focus undermine community policing and make all of us less safe, because immigrants are less likely to report crimes when they fear that contact with the police could lead to deportation. There is real pain in immigrant communities due to unrelenting enforcement-only policies written by hard-line Republican congressmen with the goal of removing every single undocumented immigrant from America. Although President Obama did not write those laws, he is now implementing them, and many believe his administration has not done enough to focus enforcement on the "worst of the worst." That fact is going to translate into real political problems for the President unless he implements bold changes in the way his Administration conducts enforcement -- along with his inspiring call for Congress to enact a more sensible immigration policy.
For Latino voters and others who care deeply about immigration reform, Obama's presidency is being defined by two factors: 1) The absence of comprehensive immigration reform, after being told the president would pursue a bill in year one; and 2) this administration's record number of deportations. These inconvenient facts are not only well known to Latino immigrants but to Republican operatives eager to depress the Latino vote in 2012 and eager to change the subject from their own bad records on immigration reform.
While it is clear is that the GOP has a "Latino problem," new analysis by Latino Decisions, which specializes in analyzing Latino voting behavior, finds that the president's record has resulted in his own liabilities among the fastest growing voter bloc. Earlier this month, Latino Decisions released its latest tracking poll. The results should raise concerns at the White House and the new campaign HQ in Chicago. Matt Barreto of Latino Decisions wrote:
"Despite a 73% approval rating, only 41% of Latino registered voters say they are certain to vote for Obama in 2012."

That 32-point gap, according to Barreto, "could spell trouble down the road."
According to Barreto, the key to engaging Latino voters is immigration:
"If [immigration] is not addressed up to 2012, you're still going to see these big gaps," says Barreto. "People are going to be frustrated and not necessarily excited about voting."
An editorial last week in La Opinión titled "More than Just Meetings" also laid out the challenge for the president:
The immigration issue was essential for Obama to gain the backing of Latinos during the last election. Now he must do something to overcome a general feeling of frustration. We'll have to see whether the president issues an executive order, or if he emphasizes the need for comprehensive immigration reform after reinforcing the border like he has and increasing deportations. What is certain is that more needs to be done than just holding periodic meetings at the White House with immigration reform stakeholders.
So, while the president's political advisers may think that Latinos won't vote for any Republican, there's a real possibility that Latinos won't vote in the numbers Obama needs in swing states like Florida, Nevada, Colorado and New Mexico unless he makes a bold move on immigration. With Congress paralyzed over the issue, administrative action is the only clear avenue available.
That is why many of us have been telling the president, in effect: "Deferred actions" speak louder than words.
Popular in the Community