 WASHINGTON -- President Barack Obama insisted on Tuesday that a month-long delay on immigration work during the August recess won't kill momentum for reform, and could even help win over House Republicans wary of getting involved.
"If in fact the House recognized the smart thing, the right thing to do, was to go ahead and send the Senate bill to the floor for a vote, I think it would pass tomorrow," Obama told Norma Garcia of Telemundo Dallas in a series of four interviews with Spanish-language news stations at the White House.
"But the House Republicans I think still have to process this issue and and discuss it further, and hopefully, I think, still hear from constituents, from businesses to labor, to evangelical Christians who all are supporting immigration reform," he continued. "All this means that we may have to go through several more weeks of work before we actually pass the bill. So it probably will -- hopefully happen in the fall."
House Speaker John Boehner (R-Ohio) has vowed not to bring a comprehensive immigration reform bill -- including the one that passed 68 to 32 in the Senate last month -- to the floor unless a majority of his conference supports it, even if it would likely pass with Democratic votes. It's a source of frustration for advocates for reform, who argue that if most members of Congress support it, it's wrong to block a vote.
The president is one of those critics, and he argued for comprehensive reform in interviews with local Telemundo and Univision anchors on Tuesday. Obama previously endorsed the Senate bill, saying that even though it wasn't exactly what he would have written, "if you're actually serious and sincere about fixing a broken immigration system, this is the vehicle to do it."
House Republican leaders have said they will push for immigration reform, although not in the form of the Senate bill. Instead, the House will pursue piecemeal legislation, which so far doesn't include any proposals for a widespread path to citizenship for undocumented immigrants. The one announced plan that addresses undocumented immigrants is the yet-to-be-drafted KIDS Act from Majority Leader Eric Cantor (R-Va.) and Judiciary Committee Chairman Bob Goodlatte (R-Va.), which would legalize young people brought to the U.S. as children.
Obama cautioned against an approach that leaves out a path to citizenship for undocumented immigrants, which he and other Democrats have said is a dealbreaker.
"You know, it does not make sense to me, if we're gonna make this once in a generation effort to finally fix the system, to leave the status of 11 million people or so unresolved, and certainly for us to have two classes of people in this country, full citizens, and people who are permanently resigned to a lower status," Obama told Maria Rozman of Telemundo Denver in a separate interview. "I think that's not who we are as Americans."
A piecemeal approach could lead to a result that addresses some problems, such as border security, but leaves out others, Obama said.
"There's a tendency I think to put off the hard stuff until the end," he told Garcia. "And if you've eaten your dessert before you've eaten your meal, at least with my children, sometimes they don't end up eating their vegetables. So we need to, I think, do this as a complete package."
Before You Go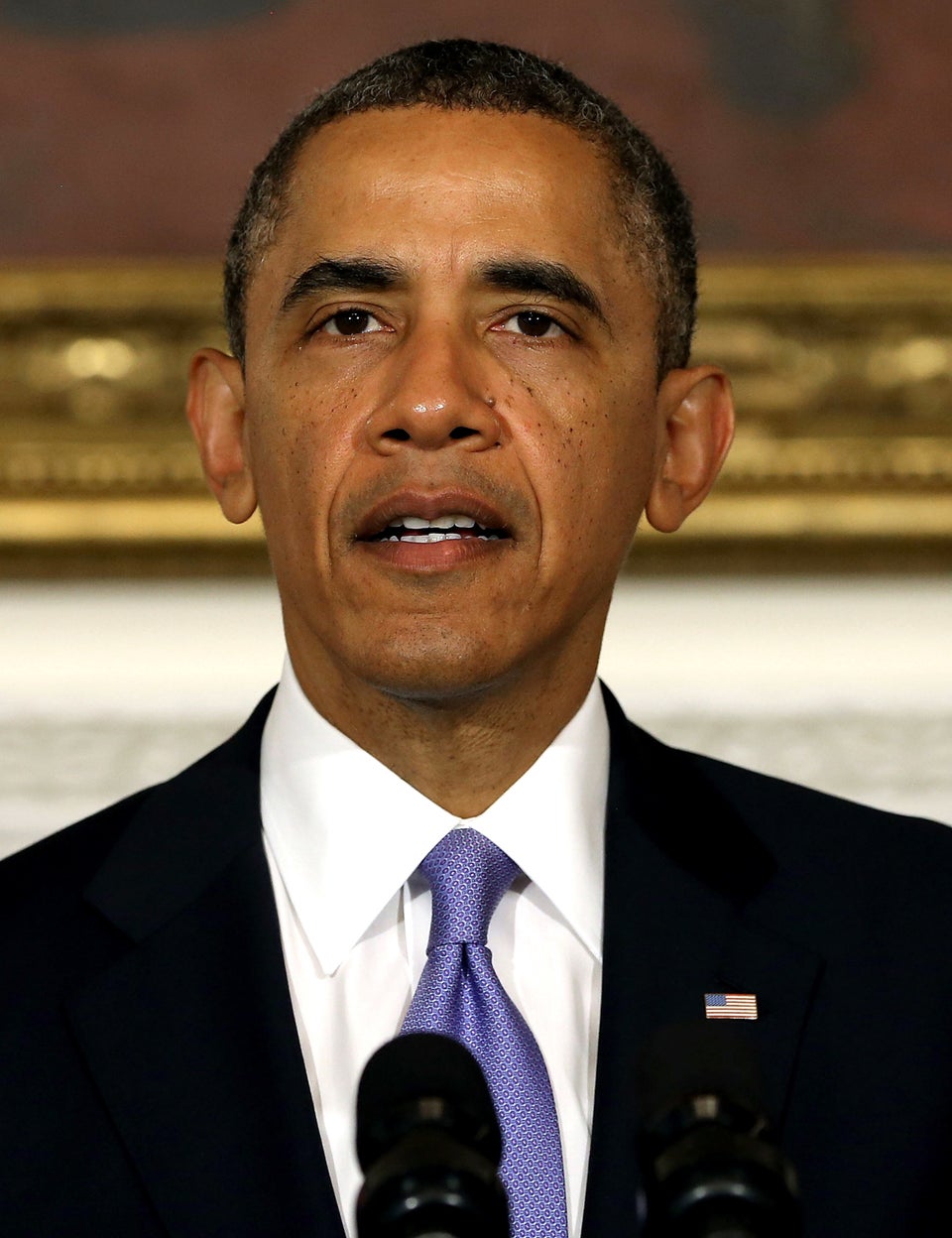 11 Ways Immigration Reform Helps The Economy
Popular in the Community