WASHINGTON -- The Department of Justice officially filed on Monday an appeal and a request for a stay of a judge's recent decision to block President Barack Obama's executive actions on immigration.
The appeal would overturn U.S. District Court Judge Andrew Hanen's order last week to halt Obama's policies from moving forward. A request for a stay was filed separately and would, if granted, allow Obama's actions to be implemented even while a case brought by 26 states against the federal government works its way through the courts.
Obama's executive actions, announced in November 2014, could allow as many as 5 million undocumented immigrants to receive work authorization and remain in the country. The states' lawsuit, which is being led by Texas, contends that the president's actions are unconstitutional and would burden the states with costs. Hanen has not yet made a final ruling on the constitutionality, but issued a preliminary injunction last Monday.
The White House was expected to appeal the order, and announced Friday it would also seek a stay.
Hanen's injunction prevented the Obama administration from starting to accept applications for an expanded version of the Deferred Action for Childhood Arrivals program. DACA was created in 2012 to allow undocumented immigrants who came to the U.S. as children to temporarily stay in the country and work legally. The administration had planned to begin accepting applications last Wednesday from those made eligible under Obama's 2014 actions. Thanks to Hanen's ruling, those applications are not being accepted, although the program is still operating under its previous guidelines.
The order also stalled a new policy, Deferred Action for Parents of Americans and Lawful Permanent Residents, or DAPA, which was established under Obama's actions to confer similar relief to parents of U.S. citizens and of legal permanent residents. That program was originally slated to start this spring.
The Obama administration has maintained that the president was on solid legal footing to create DAPA and expand DACA.
The programs are currently at the center of a heated fight on Capitol Hill over Department of Homeland Security funding. The department is set to run out of funding on Feb. 27, but there is currently an impasse with no clear solution in sight. Republicans say a DHS funding bill must include measures to block DACA, DAPA and other Obama immigration policies; Democrats say they will approve only a bill without those riders.
The Senate is set to vote later Monday on a House-passed DHS funding bill that has already been blocked three times by Democrats, and the same result is expected.
Before You Go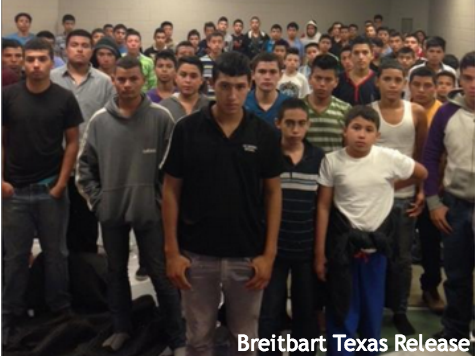 Overwhelmed Border Patrol
Popular in the Community