On Thursday, President Barack Obama granted millions of undocumented immigrants who are parents of U.S. citizens or permanent residents and have lived in the U.S. for at least five years the right to work and pay taxes. They don't, however, have the right to receive federal benefits, including subsidies under the Affordable Care Act, Medicaid coverage and food stamps.
The decision raises the question of why Congress and the White House won't go near benefits with a 10-foot pole.
Esther Sanchez, an undocumented immigrant who is living in Queens and involved with Faith in New York, which does community organizing, came to the U.S. from Mexico in 1997. She has three children under the age of 13 who are all U.S. citizens. She lives in constant fear that her husband, who is also undocumented and works as a chef at a pizza shop, won't come home. Speaking through a translator, she recalled a time when he was assaulted and the police responded to the incident, and she feared his status would be discovered.
"At least this announcement does an amazing thing, which is it frees us from the daily fear of being deported," which is her primary concern, she said. But she also spoke of struggles to pay for health care, particularly for one of her children, who is autistic and whose care must be paid for out-of-pocket. She pointed out that undocumented immigrants in her community "pay taxes, and we deserve some of the benefits that come from paying taxes. It's not just about services; it's about the right to participate."
Denying federal benefits to immigrants isn't a new idea. In 1996, Congress passed restrictive laws barring even legal permanent immigrants from being eligible for the same federal benefits as U.S. citizens. Today, green card holders -- with some exceptions, such as children --must be in the country for at least five years before they can receive means-tested benefits such as food stamps and Medicaid. (The federal government does subsidize a program called "emergency Medicaid," which is used for some undocumented immigrants.)
For a hot second, it looked like the Affordable Care Act might be an exception to the rule. But in August 2012, the Department of Health and Human Services issued a rule clarification that young immigrants granted deferred action -- the status Obama extended to a larger group of immigrants on Thursday -- are not eligible for subsidized health care under Obamacare. Jonathan Cohn pointed out in The New Republic that it's not clear whether Obama has the authority to extend Medicaid and Obamacare to immigrants using executive action. Instead, "it might require an act of Congress," he wrote.
Granting these benefits probably wouldn't be cheap. There are no readily available estimates of how much each person who gains legal protections under Obama's executive action might gain in government benefits if they were made available. However, the likelihood is that it would be at least thousands of dollars per person, judging by past studies of such benefit payments like this from the Congressional Budget Office.
But in the long term, those benefits pay off, experts point out. Claire Thomas, an adjunct professor at New York Law School and a staff attorney for the pro-immigration Safe Passage Project, has seen firsthand how access to health care has helped her juvenile clients. That's because in New York, Medicaid is already extended to non-permanent residents. "It's huge," she said, since, "a lot of these young people are survivors of trauma" and require both physical and mental health care.
Harry Holzer, a professor at Georgetown University who previously served as chief economist for the U.S. Department of Labor, said, "If people are living here and have some legal status, they ought to get some basic safety net provisions."
He added, "Even if you don't care at all ... it's got to be bad for the kids. The kids are here, a lot of the kids are American citizens [and] we know that children who grow up in poverty have a harder time as adults." But Holzer pointed out that bringing up benefits to immigration critics, "would just pour kerosene on the fire."
Some conservatives are pointing to the addition of benefits as a kind of doomsday scenario if Obama's plan is allowed to stand. This week, the Federation for American Immigration Reform, a group that advocates for restrictive immigration policies, released a report claiming that, "The Obama Administration is poised to give these amnestied illegal aliens taxpayer funded benefits that could end up costing U.S. citizens billions of dollars." Writing in The Atlantic, David Frum, a former George W. Bush speechwriter, argued that, "The president's plan will put millions of them on the path to qualifying for welfare benefits."
Rep. Jack Kingston (R-Ga.) told The Huffington Post, "I think we all kind of have a general idea of where the line is, but this administration has pushed and pushed it, so it's very hard to see where the line is." He added, "It's possible it could go to benefits."
Through it all, the White House has remained adamant that that line simply won't be crossed.
"They will not be entitled to benefits such as Social Security and the like," a senior administration official said on a conference call previewing the announcement Thursday. "They will not be entitled to premium payments under the Affordable Care Act."
Holzer said the federal government actually does benefit from the immigration expansion, in terms of income and Social Security taxes paid. But he acknowledged it can create more pressure on public resources in border states and cities. "You can have a little bit of sympathy for these gateway communities," he said. "But the people who oppose immigrants don't see those nuances ...They see only the costs and none of the benefits."
That's why undocumented immigrants like Ramon Madera, 36, who lives in Denver and participates on PICO's immigration committee, want to emphasize that they're looking for safety, not handouts. Madera came to the United States with his father from Mexico 20 years ago. Since then, he has worked his way up from a dishwasher to a server to a kitchen manager -- and today runs his own painting business.
In September, he was stopped at an airport and detained, and now he has a deportation hearing scheduled next year. These days, he has anxiety that causes him to have trouble sleeping. "I do not want to go back there. My whole family -- mom, brothers, nephews -- all live here ... I'm really, really afraid," he said.
When asked about government assistance, his voice grew emphatic.
"I do not need government help, because I know I'm a dependable person," he said, noting that he helps his mom and his brothers pay their bills. He added, "I am not looking for benefits."
Before You Go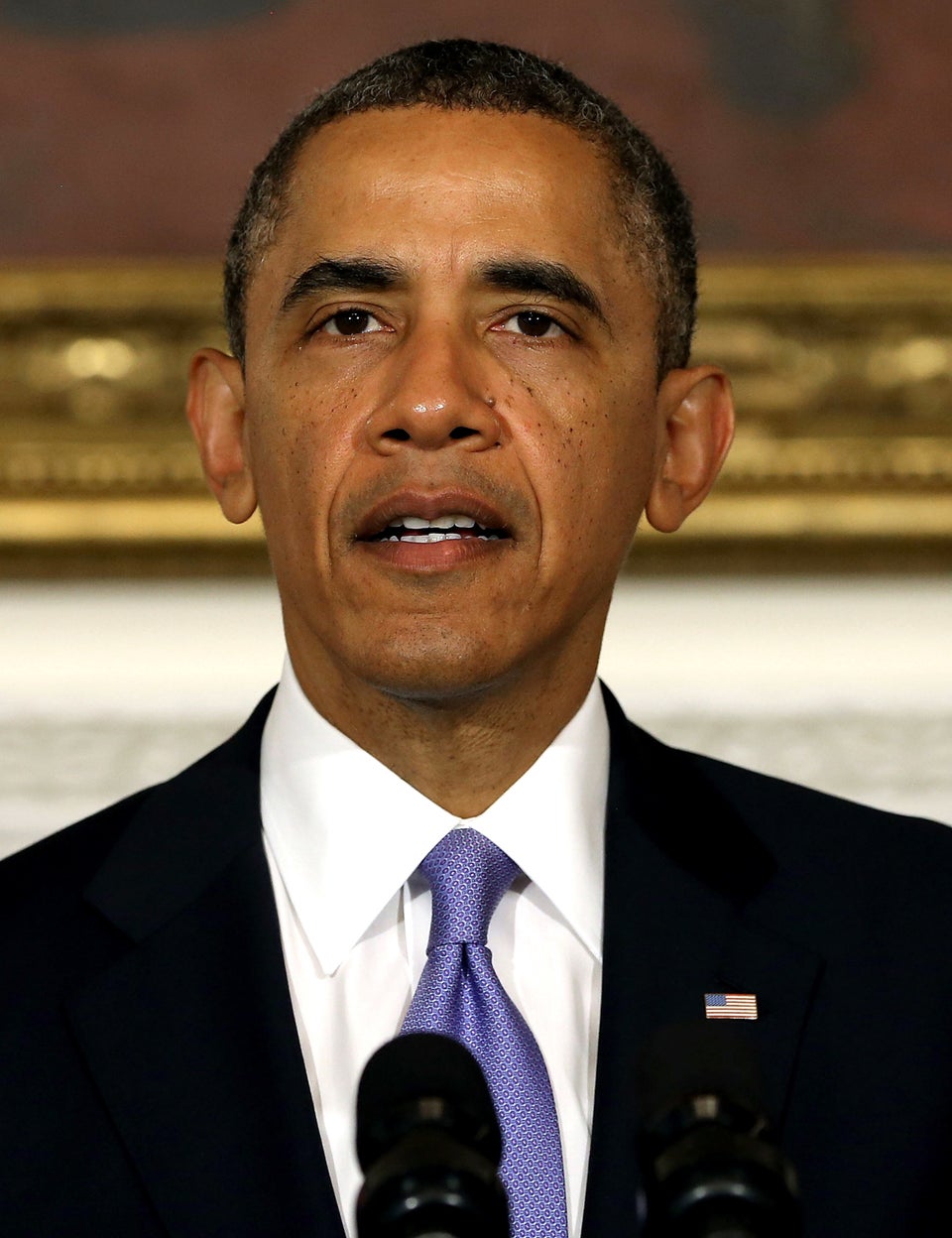 11 Ways Immigration Reform Helps The Economy
Popular in the Community