WASHINGTON -- President Barack Obama gave a full endorsement of the "gang of eight" immigration reform bill on Tuesday, just ahead of its first vote on the Senate floor.
"If you're serious about actually fixing the system, then this is the vehicle to do it," he said at the White House, flanked by immigration reform supporters, including young undocumented Dreamers to the president and CEO of the U.S. Chamber of Commerce, Tom Donohue.
"If you're not serious about it, if you think that a broken system is the best America can do, then I guess it might make sense to try to block it," he continued. "But if you're actually serious and sincere about fixing a broken immigration system, this is the vehicle to do it."
The Senate, by a vote of 82 to 15, moved to begin debate on the immigration bill, with Senate Majority Leader Harry Reid (D-Nev.) vowing to finish before the Fourth of July recess. Its future after that vote is more uncertain, because many Republicans have said they will vote for cloture but have not committed to supporting the final bill.
One Republican, Sen. Kelly Ayotte (N.H.), joined the four GOP members of the gang of eight to support the bill, and Obama predicted more will sign on in time.
"The good news is that every day that goes by, more and more Republicans and Democrats are coming out to support this common-sense immigration reform bill," he said.
It is likely to face many amendments, which Obama acknowledged. One amendment from Sen. John Cornyn (R-Texas), would tighten border security requirements and make a path to citizenship more difficult for undocumented immigrants. Senate Majority Leader Harry Reid (D-Nev.) told Univision such an amendment would be a "poison pill" for the legislation.
Obama did not directly reference the amendment, but said the current bill's border security provisions -- coupled with improvements already made under his administration -- are significant enough.
"I know there's a lot of talk right now about border security, so let me repeat: Today, illegal crossings are near their lowest level in decades, and if passed, the Senate bill as currently written ... would put in place the toughest border enforcement plan that America has ever seen," he said. "So nobody's taking border enforcement lightly."
The president has previously said the gang of eight bill isn't necessarily what he would have written himself, but that it includes most of the measures he wants for reform. His top priorities for reform have been a pathway to citizenship for undocumented immigrants, strengthened border security and interior enforcement, and a streamlined legal immigration system. The bill does not include measures he supports such as inclusion of lesbian, gay, bisexual, and transgender couples in immigration law so they can petition for legal status for foreign-born partners, but the White House has said Obama is willing to sign legislation without that provision.
"This bill isn't perfect, it's a compromise," Obama said Tuesday. "And going forward, nobody is going to get everything they want. Not Democrats, not Republicans, not me. But this is a bill that's largely consistent with the principles that I and the people on this stage have laid out for common-sense reform."
Obama also indirectly knocked House Republicans for voting last week to defund his Deferred Action for Childhood Arrivals program, which allows undocumented young people to remain in the United States so long as they meet certain requirements.
"There's no good reason to undo the progress we've already made, especially when it comes to extreme steps like stripping protections from Dreamers that my administration provided, or asking law enforcement to treat them in the same way they'd treat violent criminals," he said. "That's not who we are."
This story has been updated with the results of Tuesday's Senate vote.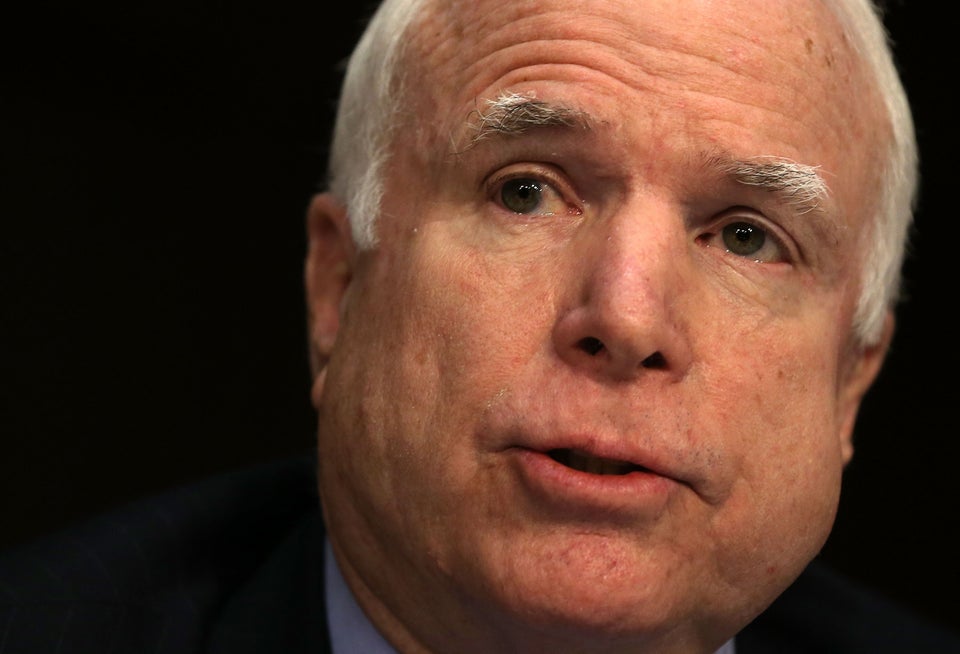 Bipartisan Immigration Plan's Key Provisions
Popular in the Community