At a rally in Las Vegas on Friday, President Barack Obama spoke about his plan to increase deportation relief for an estimated 4.4 million undocumented immigrants.
"Our immigration system has been broken for a very long time, and everybody knows it," Obama said while speaking at Del Sol High School.
Obama announced plans to take executive action on immigration in a prime-time speech on Thursday. The executive action will protect those who came to the U.S. as children, parents of U.S. citizens and legal permanent residents, and others with long-standing ties to the country from being forced out of their homes.
"We are a nation of immigrants, and that means that we are constantly being replenished with strivers who believe in the American dream," Obama said Friday.
Obama said he's waited on Congress to take action since the Senate passed a bipartisan immigration bill in June 2013.
"I told [House Speaker] John Boehner, 'I'll wash your car, I'll walk your dog,'" Obama said.
When someone in the crowd pointed out that not all undocumented immigrants will receive deportation relief from the executive action, Obama said that more needed to be done. As HuffPost reported Thursday, the plans do not include relief for the parents of those who benefited from the Deferred Action for Childhood Arrivals program, often called Dreamers. Advocates hoped Dreamers' parents would get the same reprieve as parents of U.S. citizens and legal residents.
"Not everyone's going to qualify, that's why we're still going to have to pass a bill," Obama told the heckler.
"I've heard you, young man. I've heard you," he continued.
The White House aims to have the new policy granting relief to parents of U.S. citizens and permanent residents up and running by spring, Cecilia Munoz, director of the White House Domestic Policy Council, told reporters Friday.
Obama's plan will make a number of changes to immigration policy, such as renaming and revamping the controversial Secure Communities policy, which states and localities across the country have increasingly opposed. It will also redefine Immigration and Customs Enforcement priorities to ensure agents are focusing on recent border-crossers -- defined as those who came after Jan. 1, 2014 -- along with convicted criminals, suspected terrorists and potential threats to national security. The new policies broaden opportunities for high-skilled workers and could lead to further changes in how visas are distributed. The resulting changes could bring the amount of people given legal protection under the executive action to nearly 5 million.

But the centerpiece -- and the most contentious portion -- is its relief for undocumented immigrants, which could lead to millions of people being shielded from deportation and made eligible to work. About 4.1 million will likely be eligible for a new policy that allows undocumented parents of U.S. citizen and legal permanent children to stay in the country and work legally, if they have been in the U.S. for five years or more and pass a background check, officials said.

Others will be protected through alternative means, including an expansion of the Obama administration's 2012 Deferred Action for Childhood Arrivals policy, which gives deportation relief and work authorization to young undocumented immigrants who came to the U.S. as children. Expanding DACA could allow 270,000 additional undocumented immigrants to qualify, officials said. The program currently is available only to those who were under the age of 31 as of June 15, 2012 -- the day the policy was announced -- but will no longer have an upper age cap. Under the present-day program, only undocumented immigrants who came to the U.S. before 2007 could apply; that cutoff date will be moved to Jan. 1, 2010.
Obama received a generally warm welcome at the rally, with attendees shouting "thank you" as he gave his speech. But protesters also shouted at his motorcade as he pulled up to the school, according to pool reports. Some protesters shouted "Worst president ever, Obama!" and others held signs that said, "Impeach Obama," and "No Amnesty."
Before You Go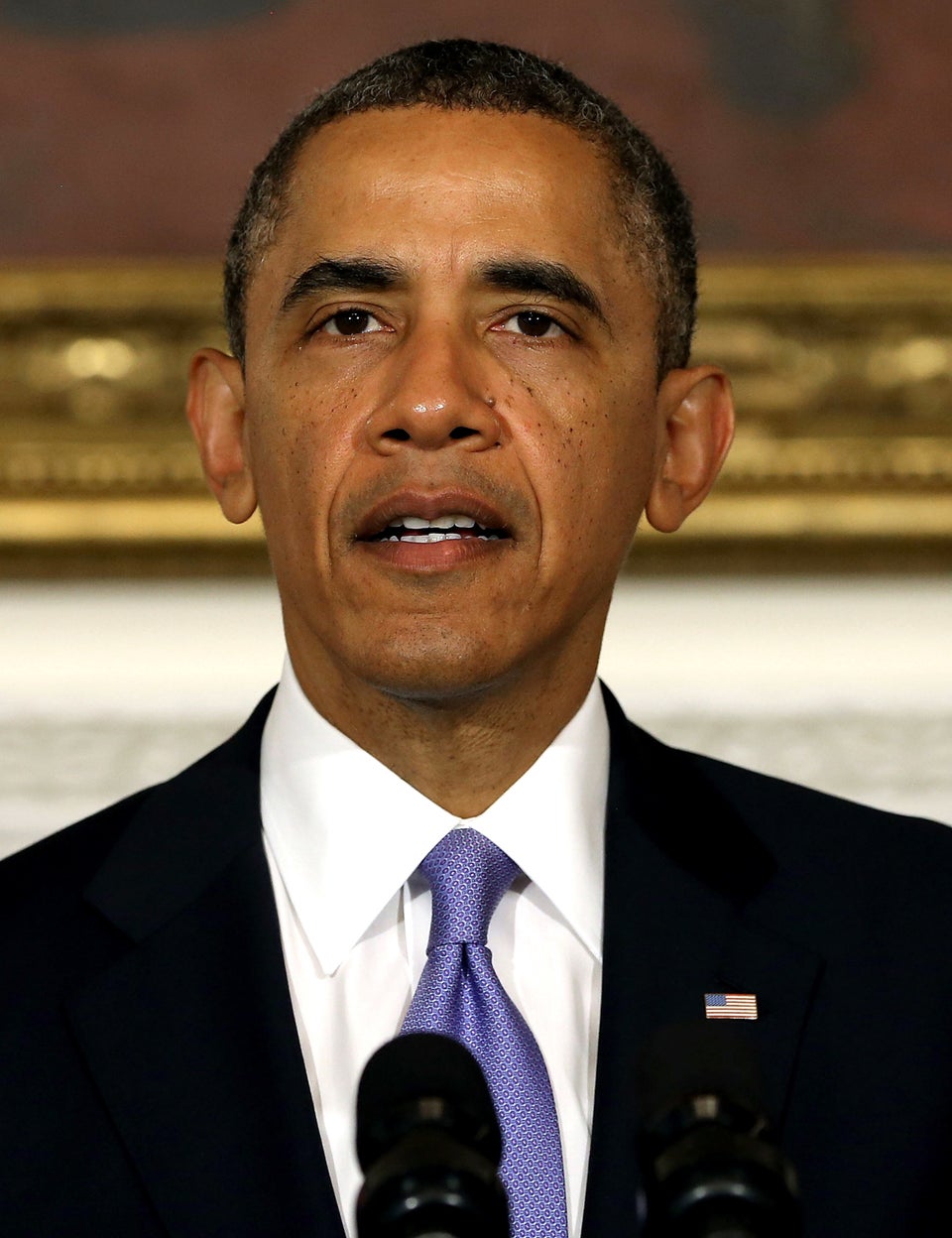 11 Ways Immigration Reform Helps The Economy
Popular in the Community