WASHINGTON -- President Barack Obama said Wednesday that Republicans can go after his immigration programs in the courts and in Congress, but his confidence will not be shaken.
"In the short term, if Mr. McConnell, the leader of the Senate, and the speaker of the House, John Boehner, want to have a vote over whether what I'm doing is legal or not, they can have that vote," Obama said at a town hall in Miami hosted by MSNBC and Telemundo's José Díaz-Balart. "I will veto that vote because I'm absolutely confident it's the right thing to do."
Obama's appearance at Florida International University came at a rocky time for his 2014 executive actions on immigration, which would expand deportation relief to as many as 5 million undocumented immigrants who are either parents or came to the U.S. as children. Those programs are the Deferred Action for Parents of Americans and Lawful Permanent Residents policy, or DAPA, and an expansion of the existing Deferred Action for Childhood Arrivals policy, or DACA.
And in Washington, Congress is held up on funding the Department of Homeland Security over the issue of Obama's immigration actions. The Senate has agreed to a two-part approach that will fund DHS, to be followed with a vote on defunding Obama's 2014 immigration policies. But many Republicans, particularly those in the House, say funding for DHS must be tied to measures that stop Obama from carrying out deportation relief policies. Current funding for DHS runs out on Feb. 27.
Obama said that instead of fighting over immigration during the effort to fund DHS, he hoped Republicans would turn to reform. The Senate passed a bipartisan comprehensive immigration reform bill in 2013, but it went nowhere in the House.
Obama said voters who care about immigration should get to the polls, and press candidates over their views.
"When they start asking for votes, the first question should be, 'Do you really intend to deport 11 million people?'" he said.
He also singled out former Florida Gov. Jeb Bush (R), who is exploring a run for president in 2016. Bush has voiced support for immigration reform, but has also criticized Obama for his policies.
"I appreciate Mr. Bush being concerned about immigration reform. I would suggest that what he do is talk to the speaker of the House and the members of his party," Obama said.
The president said he believes comprehensive immigration reform will happen eventually.
"Over the long-term, this is going to get solved because at some point there's gonna be a President Rodriguez or there's gonna be a President Chen," he said. "The country is a nation of immigrants and ultimately it will reflect who we are and its politics will reflect who we are."
For those undocumented immigrants currently awaiting reform or deportation reprieve, Obama said to take heart that his new policies go beyond the programs halted by the judge. He said the administration is also instructing immigration and border agents to follow new guidelines to focus on certain undocumented immigrants for deportation, such as recent border-crossers, criminals and national security threats.
But Obama acknowledged that issuing priorities doesn't always work, and said he and Homeland Security Secretary Jeh Johnson would push to ensure they were being followed.
"If somebody's working for ICE and there's a policy and they don't follow the policy, there're gonna be consequences to it," he said.
This story has been updated to include further detail about Obama's remarks.
Before You Go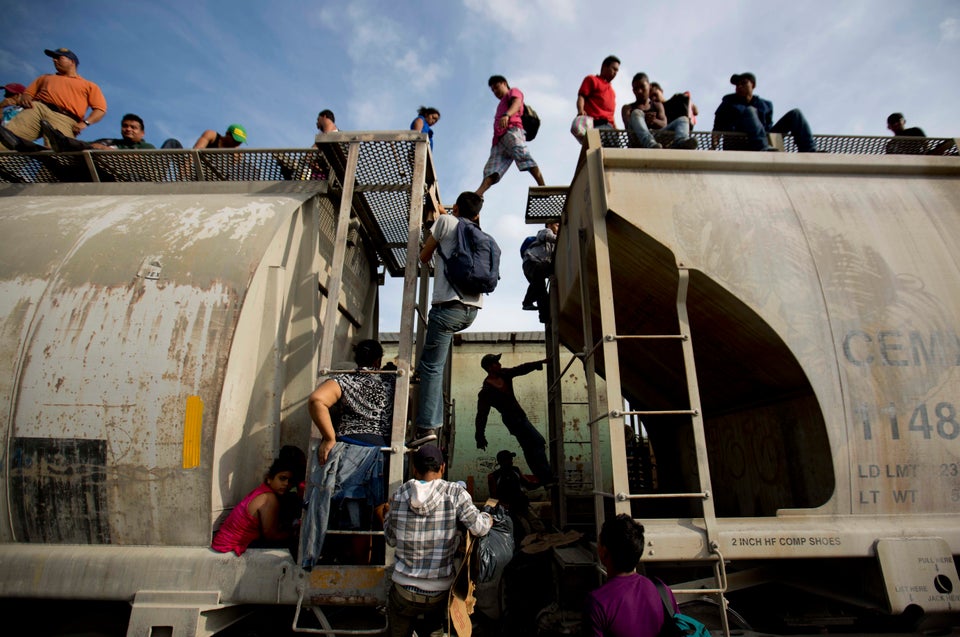 Why Latin Americans Really Come To The U.S.
Popular in the Community