By Steve Holland and Richard Cowan
WASHINGTON, Aug 1 (Reuters) - Few people in Washington believe Republicans will try to impeach President Barack Obama. Yet the notion that they might try has put Obama's opponents on the defensive just as the president prepares to loosen immigration rules in a way they say violates his constitutional powers.
Recent statements from conservatives like Iowa Representative Steve King and former Alaska Governor Sarah Palin that Obama should be impeached are allowing Democrats to portray Republicans as irrational, adding a toxic mix to the immigration debate in an election year.
Obama is expected to issue a series of executive orders by the end of summer on immigration that would bypass a gridlocked Congress, which was unable to pass an immigration reform bill before it recessed this week.
Pro-immigrant groups are urging him to suspend deportation procedures for 5 million of the 11.7 million people who have entered the country illegally, allowing them to get work permits, an outcome Republicans call amnesty.
Beyond the immigration orders, Obama is struggling to get control over a flood of child migrants from Central American countries who have crossed the Texas border from Mexico.
Whatever he decides, it will pitch Washington into a political hurricane ahead of congressional elections in November in which Republicans hope to oust Democrats from control of the Senate.
"If the president takes these actions, he'll be sealing the deal on his legacy of lawlessness," said House of Representatives Speaker John Boehner. "He'll be violating the solemn oath he made to the American people on the day of his inauguration."
On Wednesday, Republican voted to file a lawsuit against Obama on charges that he overstepped his authority in carrying out key parts of his signature healthcare law.
The president, struggling to retain public confidence against a tidal wave of domestic and foreign dilemmas, has mocked Republicans for their lawsuit and says he is just doing his job in the face of their obstructionism.
"Stop just hatin' all the time," he said of his opponents during a speech in Kansas City on Wednesday.
Democrats, who have long tried to portray Republicans as extremist and out of touch with everyday Americans, eagerly pointed out the impeachment talk, with White House senior adviser Dan Pfeiffer drawing headlines on July 25 by saying he would not discount the possibility of impeachment.
Impeachment is a constitutional option used sparingly by Congress against a president. Republican Richard Nixon resigned under an impeachment cloud during the Watergate scandal in 1974, and Democrat Bill Clinton survived a messy, politically divisive impeachment battle in 1998 over the Monica Lewinsky scandal.
Republican leaders are trying to tamp down the impeachment chatter, which Democrats used to launch a fund-raising blitz.
"I know of no Republicans who are talking about impeachment," said Republican Senator Jerry Moran of Kansas. "In my view, it's all Democrats trying to raise money, generally from their base, by this fake threat that impeachment's in the air."
Many Republicans see the need to pass an immigration bill to try to mend fences with Latino voters who are angered by anti-immigrant voices in the party.
The White House says Obama wants to go big: to do as much by executive fiat as his constitutional authority allows to help many of the millions of people who have entered the United States illegally.
If Obama grants work permits to those millions, Republican leaders say it will poison the well and end any chance of passing comprehensive immigration legislation for the rest of Obama's presidency.
"Tread lightly here, Mr. President," warned Republican Senator Lindsey Graham. (Additional reporting by Gabriel Debenedetti; Editing by Caren Bohan and Douglas Royalty)

Before You Go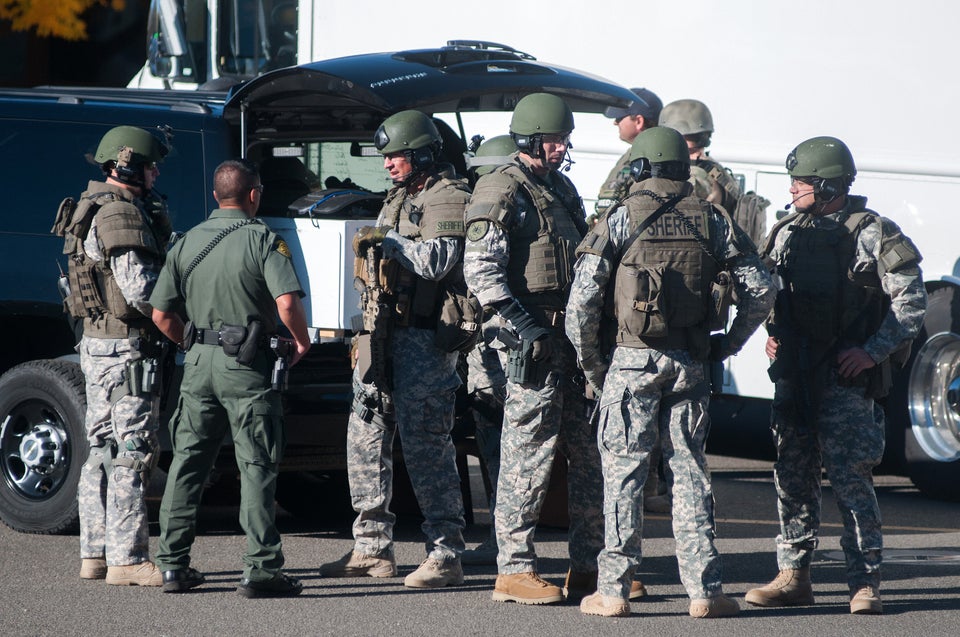 Shootings In America
Popular in the Community