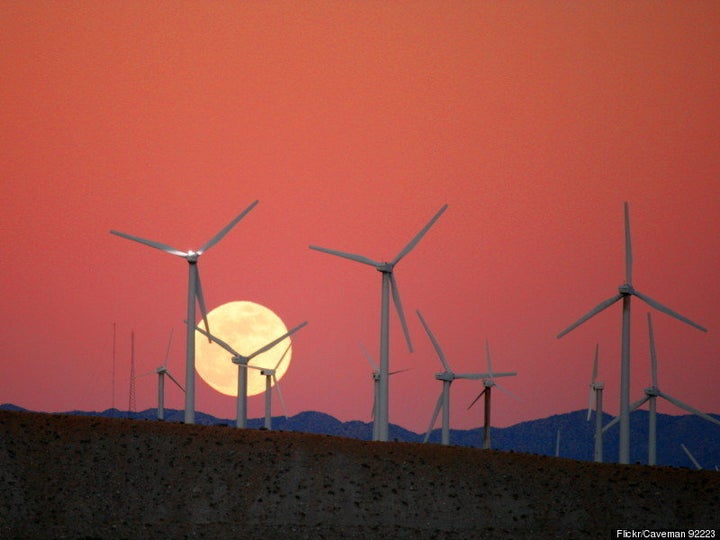 The leaders of the world asked for an extension on climate action in Singapore this past weekend.  As Jake Schmidt points out, whether this is good or bad depends on how the leaders of the world's top emitters use this extra time beyond Copenhagen.  To wit, will nations use the extra time to break through some of the key sticking points on the way to a serious agreement, or is this just more delay?
This means that President Obama has some work to do in China this week.  Climate change has already been placed clearly at the top of the agenda for his visit to China, and this is a remarkable development.  But important advancements need to be made this week to push forward on building the trust and technical capabilities needed to bring about a meaningful international climate agreement.
One area of clear mutual interest is in the growing of green-tech industries and markets on both sides of the Pacific. The US and China both have a major interest in dealing with the negative impacts of their reliance on coal.  Renewables, energy efficiency and carbon capture technologies are areas for mutual cooperation and it's time to get beyond rhetoric to start working through the details.  Some in China are concerned that US efforts to promote climate and environmental action in China are an effort to constrain China's economic growth and rise on the world stage.  President Obama has already begun to lay the rhetorical response that this is not the case, but concrete agreements with clear win-wins for both economies will help back up the words.
Another issue is concern in the US and elsewhere that China will not be able to implement the commitments it makes on climate change.  This has been raised as a barrier to action on US domestic climate legislation and in the international climate negotiations.  One issue here is for China to help the US and other countries understand the significant steps already being taken to improve enforcement of climate and environmental targets. 
Government official evaluations - These include detailed evaluation systems for government officials that tie promotion and compensation opportunities to achievement of national energy intensity and pollution reduction targets.  In the environmental context, such inclusion of environmental targets in Chinese bureaucratic evaluation systems has been shown to lead to greater investment in environmental protection and strengthened enforcement action.
The Top 1000 program - China also implemented a program to set energy intensity targets for China's top-1000 energy using enterprises.  This involved negotiated targets and agreements with companies and has driven action over the past few years.  If ultimate targets are reached, this would mean CO2 emissions reductions equivalent to the annual CO2 emissions of Poland.
These are measures with "Chinese characteristics" tailored to local circumstances, and the international community needs to know that this and other governance reform is ongoing and active in China.
But how to demonstrate that these measures are effective?  How China measures any progress on GHG emissions reductions is a difficult issue fraught with challenges. Indeed, this is a challenge that the US is working on right now .  Outside of the power sector, the US does not have experience in accurately measuring GHG emissions either and is currently putting in place a system to do so.  This presents an ideal opportunity for US-China collaboration -- to have experts from both nations work to build trust and break through technical barriers.  China is making some progress on environmental transparency in general (see here), but much work needs to be done in developing the methodologies to measure GHGs.  This will be an essential building block on the way to a strong international climate agreement. 
The US and China can start this week to pave the road to a strong agreement next year by putting an agreement in place that includes a strong step forward on green-tech collaboration, while establishing intensive collaboration on the governance structures and techniques for measuring and tracking GHG emissions reductions that would result from climate action.
These would send a strong signal that the announcement over the weekend in Singapore will lead to better, more effective climate action, and was not -- as many are saying -- another failure of the world's top GHG emitters to lead the way on climate change.
REAL LIFE. REAL NEWS. REAL VOICES.
Help us tell more of the stories that matter from voices that too often remain unheard.