 President Barack Obama headed to San Francisco on Monday, his sixth fundraising event in the city this year. And if his one-day schedule was any indication, Barack meant business.
On Monday afternoon, Obama attended an intimate, $40,000-per-person event with 25 supporters at the Intercontinental Hotel.
Later that evening, the President headed to the Bill Graham Civic Auditorium for a $20,000-per-plate dinner prepared by local celebrity chefs Alice Waters and Tyler Florence. Among the attendees was 49ers quarterback Alex Smith. According to blog Obama Foodaroma, the president was scheduled to make "brief remarks and engage in an extended Q & A with guests."
Finally, the President wrapped up Monday night with a $200-per-person concert at Bill Graham Civic, featuring Grammy Award-winning singer John Legend and local star Michael Franti.
Obama has a rich history with those contributing to his San Francisco itinerary: Waters has previously cooked at fundraisers for both the President and the First Lady, and Legend has performed at several Obama events. Chef Florence also cooked for Obama at a campaign fundraiser in Tampa last month. The menu reportedly included burrata with basil and berries, squash with quail egg ravioli, quail, fried pork belly, corn pudding and coconut shortbread with key lime-parsley curd, blackberry and vanilla-lime pavlova.
This week's San Francisco stop is one of several over the past year for the President. Obama visited the Bay Area on another fundraising trip earlier this summer, and was met by a myriad of demonstrators protesting everything from the administration's marijuana crackdown to the War in Iraq to the President's policies on welfare.
Nevertheless, the city has been a major source of support for the President, both financially and politically. At an event at the Nob Hill Masonic Center in February, several fans screamed "We love you, Obama!" as the president took the stage to speak.
Check out photos of the President's February visit in the slideshow below: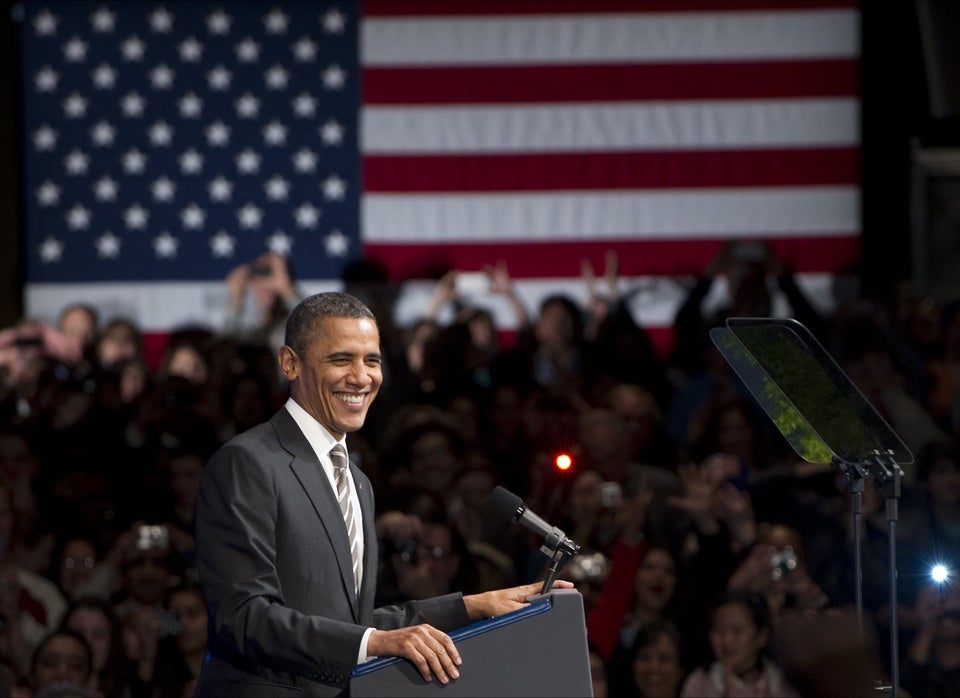 Obama in San Francisco
Popular in the Community