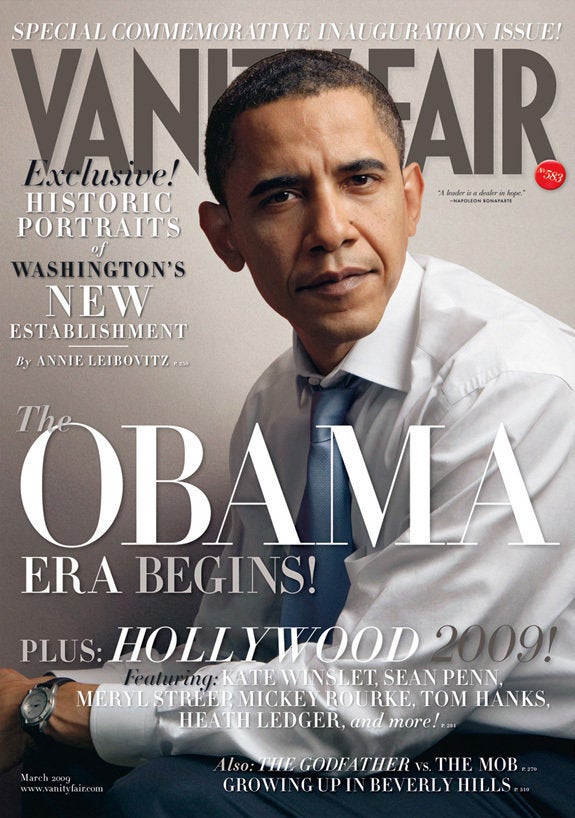 President Obama graces the March cover of Vanity Fair and is featured inside the magazine in a portfolio called "Enter Obama," shot by Annie Leibovitz on Inauguration Day in Washington.
There are also photos inside of his team and a portrait of Caroline and Ted Kennedy, seen below.
As America thrilled to the inauguration of its 44th president and a new First Lady, the West Wing was filling with a kaleidoscopic army of policy aces, whiz kids, and veteran advisers, all focused on the long-haul, no-drama work to which Barack has called them.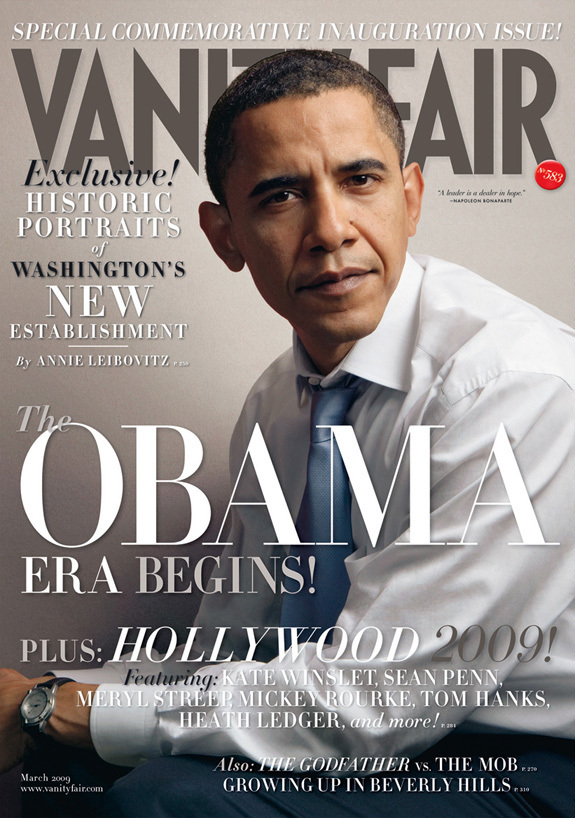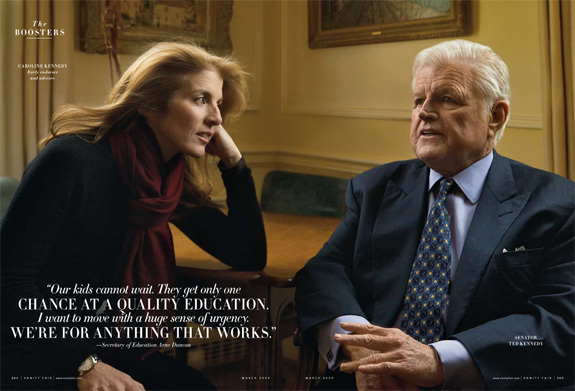 Related