NEW DELHI, Jan 27 (Thomson Reuters Foundation) - U.S. President Barack Obama raised the issue of women's rights as he ended a visit to India on Tuesday, saying that if countries wanted to develop effectively, they must educate and empower their daughters as much as their sons.
"We know from experience that nations are more successful when their women are successful," said Obama, speaking at a meeting attended mainly by students and broadcast live on local news television stations.
"This is one of the most direct measures of whether a nation is going to develop effectively - how it treats its women. When a girl goes to school, it doesn't just open up her young mind, it benefits all of us," he said.
"Maybe some day she'll start her own business, or invent a new technology or cure a disease. And when women are able to work, families are healthier, communities are wealthier, and entire countries are more prosperous."
Gender equality has gained greater public attention in India since the notorious gang rape and murder of a young woman on a Delhi bus in December 2012.
The crime, which sparked protests across India, spotlighted rising violence against women and has led to broader debate about the discrimination faced by girls and women in areas such as health, education and employment.
Obama was speaking days after Indian Prime Minister Narendra Modi launched a campaign to tackle the dwindling number of girls in India - the result of decades of deliberate abortions of female fetuses due to a cultural preference for sons.
India's 2011 census showed that while the overall female-to-male ratio had risen marginally since the last census a decade earlier, fewer girls were born than boys.
The number of girls younger than six years old plummeted for the fifth straight decade, and the child sex ratio was 918 girls to every 1,000 boys in 2011, compared with 927 in 2001 and 976 in 1961, census figures showed.
Modi's campaign "Beti Bachao Beti Padhao" (Save the Daughter, Teach the Daughter) is aimed at improving the sex ratio and gender equality in general through access to education.
Obama said he was impressed by the participation of so many women during his three-day visit, including those in the armed forces at Monday's Republic Day parade.
"If nations really want to succeed in today's global economy, they can't simply ignore the talents of half their people," he said to rapturous applause from around 2,000 people packed into a South Delhi auditorium.
"And as husbands and fathers and brothers, we have to step up because every girl's life matters, every daughter deserves the same chance as our sons, every woman should be able to go about her day, to walk the streets, or ride the bus and be safe and be treated with respect and dignity. She deserves that." (Reporting by Nita Bhalla; Editing by Tim Pearce)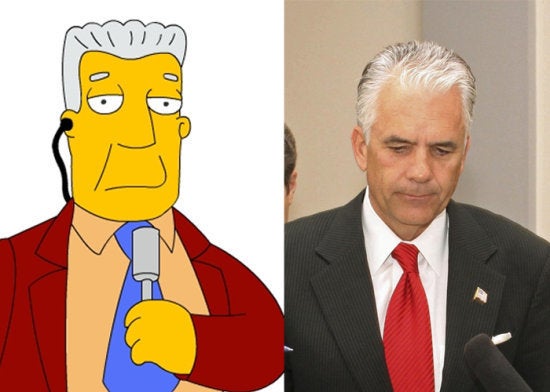 Political Look-Alikes
Popular in the Community