President Barack Obama spoke on the agreement between Iran and six world powers on a framework for a final deal on Iran's nuclear program, saying it's "been a long time coming."
"I'm convinced that if this framework leads to a final comprehensive deal, it will make our country, our allies and our world safer," Obama said Thursday during remarks given from the White House Rose Garden.
Obama said the "historic understanding" could, if implemented, "cut off every pathway that Iran could take to develop a nuclear weapon."
"This deal is not based on trust," Obama said. "It's based on unprecedented verification."
Iranian officials announced Thursday leaders had agreed to a framework for a final comprehensive deal, which they hope to reach by June 30.
"We have reached solutions on key parameters on a joint comprehensive plan of action," EU foreign affairs chief Federica Mogherini said Thursday at a press conference in Lausanne, Switzerland.
Obama delayed a trip to Louisville, where he planned to tour a technology plant and deliver a speech on the economy, as talks over the Iran deal finalized.
In his remarks Thursday, the president outlined details of the deal's framework, taking a hit at Republicans who had sent a letter to Iranian leadership saying they'd consider a nuclear agreement "nothing more than an executive agreement between President Obama and Ayatollah Khamenei."
"This is not simply a deal between my administration and Iran," Obama said.
Obama noted he planned to speak to congressional leaders and said he'd welcome a "robust debate" with U.S. lawmakers on the deal.
"The issues at stake are bigger than politics," Obama said. "These are matters of war and peace"
Representatives of Iran and the so-called P5+1 group -- the permanent members of the U.N. Security Council and Germany -- have been negotiating a deal about restrictions on Iran's nuclear program in exchange for sanctions relief.

International powers aim to impose limits on Iran's nuclear enrichment program, which they fear Tehran is using to build a nuclear weapon. Iran insists the program is only for peaceful purposes and that it has a right to enrichment. However, Tehran desperately needs relief from sanctions the international community has imposed on the nation.

The negotiations are set to roll back some of these sanctions, while mandating intensive inspections of Iran's nuclear program for at least 10 years. However, areas of contention remain, including the pace of sanctions relief and parameters for Iran's continued nuclear research.
For more details on the announcement about the parameters of the deal, go here.
Support HuffPost
The Stakes Have Never Been Higher
Before You Go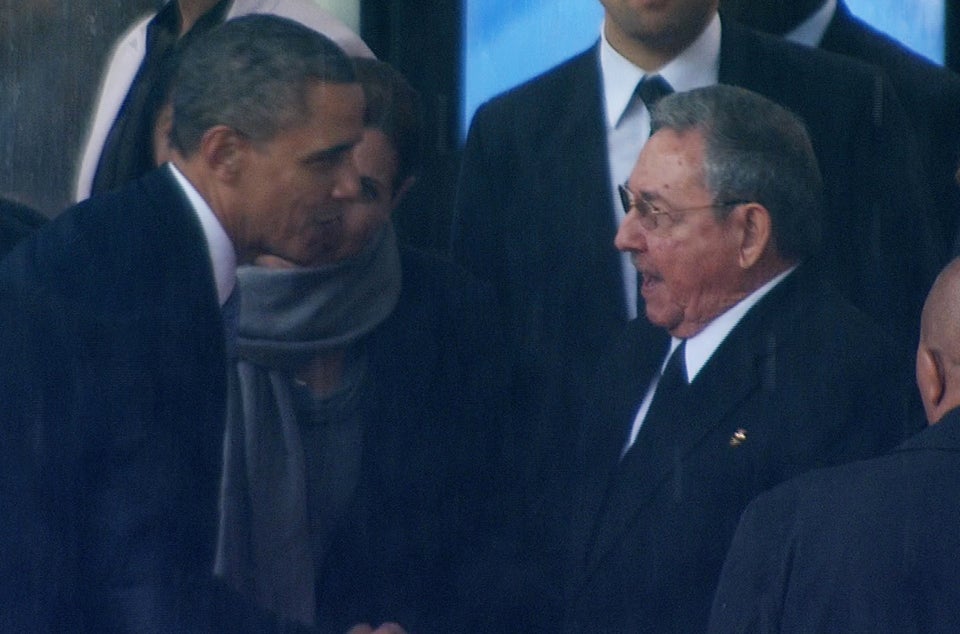 Obama's Handshakes Around The World
Popular in the Community