WASHINGTON -- President Barack Obama on Friday rebuked a congressional effort to develop new sanctions for Iran as part of negotiations over the country's nuclear program.
Speaking at his year-end news conference, Obama said, "What I've said to members of Congress, Democrats and Republicans, there is no need for new sanctions legislation. Not yet."
Obama said he would work with members of Congress on new sanctions if negotiations fall through. "It's not going to be hard for us to turn the dials back, strengthen the sanctions even further. I'll work with members of Congress to put even more pressure on Iran."
"I'm not surprised there's been talk from members of Congress about new sanctions," he said. "I think the politics of trying to look tough on Iran are often good when you're running for office or if you're in office."
In November, Western negotiators reached a deal with Iran to halt parts of its nuclear program in exchange for temporarily suspending some economic sanctions for a period of six months. The deal was seen as part of a gradual thaw in relations after Iranian President Hassan Rouhani, who has taken a more conciliatory approach to relations with the United States, took office.
Despite the unprecedented breakthrough, Sens. Robert Menendez (D-N.J.) and Mark Kirk (R-Ill.) have circulated a sanctions bill that could derail those negotiations. The bill has the backing of 26 senators. Iranian Foreign Minister Javad Zarif has said that if a new round of sanctions is passed, then "the entire deal is dead."
Ten Senate committee chairs wrote to Menendez and Kirk, urging them to ditch the new sanctions bill and warning that it could encourage hard-line elements in Iran. The White House has threatened to veto the bill.

Before You Go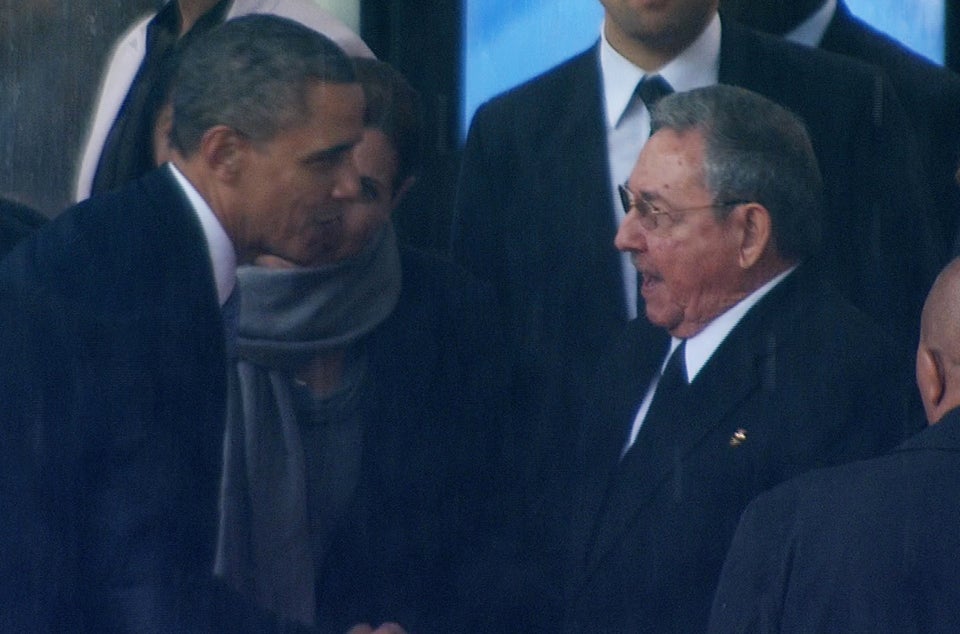 Obama's Handshakes Around The World
Popular in the Community