WASHINGTON -- Six years after riding into office on a message of ending the war in Iraq, President Barack Obama is winding down his time in the White House by defending fresh military action in that nation.
It can't be a position he thought he'd end up taking.
Just last year, the president gave a speech at National Defense University touting his success in ending the Iraq War and bringing more than 150,000 U.S. troops home. He talked of a new era of openness and freedom, and his desire to move America away from "perpetual wartime footing." He even announced plans to repeal the 2001 Authorization to Use Military Force, or AUMF, mandate, which gives the president wide-ranging authority to wage war against those responsible for the Sept. 11 attacks.
Today, that plan appears to be on hold indefinitely. The president announced Wednesday night that he will lean on the AUMF to expand military action against the Islamic State (or ISIL) in Iraq and to begin new operations against the group in Syria. He gave few details on how long -- or how expansive -- the U.S. military effort may be. Instead, he vowed to target the Islamic State militants with airstrikes "wherever they exist" and referred to ISIL as "a cancer" that must be destroyed.
"I have the authority to address the threat from ISIL," he said, adding that he would still "welcome congressional support for this effort."
Congress has already given broad support to Obama's war plans, despite having had next to no debate over what kind of threat the Islamic State actually poses to the United States versus to U.S. interests abroad.
Obama can certainly take credit for weaning the United States off war. There were nearly 180,000 Americans serving in Iraq and Afghanistan when he came to office. Today, that number is closer to 30,000 troops in Afghanistan -- a number that will drop again when combat operations end there at the end of this year -- and about 1,000 troops in Iraq.
But while the numbers may be lower, they are slowly rising in Iraq. An additional 475 U.S. military personnel are being deployed there in the next week, per the Pentagon spokesman. That will bring the total number of U.S. personnel in Iraq to about 1,600, a number likely to continue growing as the administration steps up its attacks on the Islamic State.
The question is how deep a military footprint Obama can make in the Middle East before the United States finds itself back in another war. A senior administration official said the fact that the president refuses to send in ground troops, versus other personnel, is a key distinction between the latest military effort and the past 10 years of wars in Iraq and Afghanistan. In the case of the Islamic State, the United States' preferred form of attack against the terrorist stronghold in Iraq has been airstrikes, of which there have been more than 150 this summer.
"The clearest manifestation of America being on a war-footing is having tens and tens and tens of thousands of troops at war," the official said during a Wednesday conference call. "So first and foremost, we have to bear in mind the difference here when we're talking about removing these large American forces from the ground and dealing with counterterrorism from the air."
The official added that Obama's plan for combating the Islamic State overseas "does present questions" when it comes to his authority to act unilaterally versus seeking congressional authority to do so. "That is something that we're going to have to resolve certainly over the course of the next two years."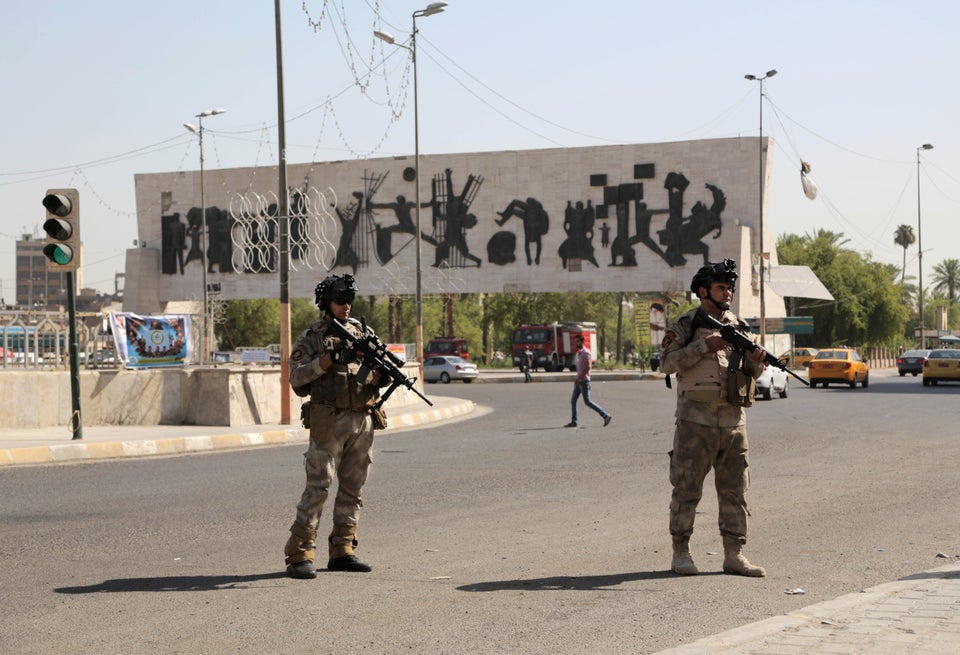 Fighting in Iraq
Popular in the Community