President Barack Obama spoke on Iraq Thursday, announcing the U.S. is willing to deploy "a small number of additional American military advisers, up to 300," but "American forces will not be returning to combat" there.
"The United States will continue to increase support to Iraqi security forces," Obama said.
"Let me repeat what I've said in the past: American combat troops are not going to be fighting in Iraq again," Obama emphasized again in response to a question from a reporter.
Obama said he's "taken some steps" to relocate some personnel working inside Iraq, and the U.S. has increased intelligence efforts on the ground there. Obama hinted that airstrikes are a possibility, saying the U.S. "will be prepared to take targeted and precise military action if and when we determine that the situation on the ground requires it."
Obama emphasized it's up to Iraqi leaders to work out a solution, saying "the U.S. will not seek military action that will support one sect over another."
"Above all, Iraqi leaders must rise above their differences and come together around a political plan for Iraq's future," Obama said.
Asked if he has confidence in Iraqi Prime Minister Nouri al-Maliki, Obama said it is "not our job" to choose Iraq's leaders and stopped short of calling for Maliki to resign. Obama did say whoever is prime minister must make sure all sectarian groups feel they can advance their interest through the political process.
Obama said the decision to not leave residual force in Iraq in 2011 "wasn't a decision made by me. That was a decision made by the Iraqi government."
Obama met with Congressional leaders about Iraq on Wednesday, where he expressed skepticism about launching airstrikes on terrorist targets in that country.
Secretary of State John Kerry is expected to travel to Iraq soon.
The president has been weighing an array of military options in Iraq, including limited airstrikes, in an effort to quell a fast-moving Sunni insurgency. However, top U.S. officials believe that giving more credence to Sunni concerns about Prime Minister Nouri al-Maliki may offer the best opportunity to stave off another deadly round of sectarian fighting of the kind that engulfed Iraq less than a decade ago.

It was unclear whether Obama or other administration officials would publicly call for al-Maliki to resign. U.S. officials said there was concern within the administration that pushing al-Maliki too hard might stiffen his resolve to stay in office and drive him closer to Iran, which is seeking to keep the Shiite leader in power.

However the administration does want to see evidence of a leadership transition plan being put in place in Iraq.
This story has been updated.
Before You Go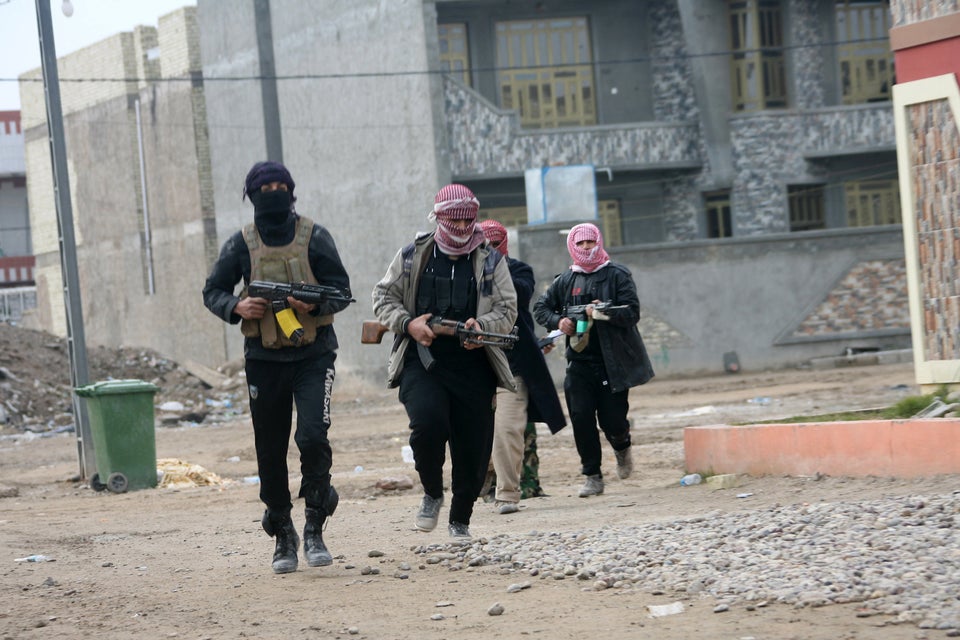 Clashes in Iraq
Popular in the Community