WASHINGTON -- President Barack Obama announced on Wednesday that Steven Miller, the acting director of the Internal Revenue Service, had resigned amid criticism over the tax agency's handling of conservative groups seeking tax-exempt status.
Speaking from the White House's East Room, the president said that he had instructed Treasury Secretary Jack Lew to hold the IRS accountable for its missteps, revealed in a Treasury Department inspector general's report released on Tuesday. Among the steps Lew took was to request and accept "the resignation of the acting commissioner of the IRS."
"It is important to institute new leadership that can help restore confidence going forward," said Obama.
The president also said that he had instructed Lew to implement the recommendations of the inspector general's report which looked into why groups with words like "tea party" in their name had been forced to endure more scrutiny when applying for 501(c)(4) status. Obama added that he would "work with Congress as it performs its oversight role" in investigating the IRS.
Whether the resignations will end with Miller is unclear. Earlier in the day, Miller himself had acknowledged that two "rogue" employees in the agency's Cincinnati office had been responsible for subjecting tea party groups to extra scrutiny when they applied for 501(c)(4) status. CNN quoted a second source saying that responsibility was not limited to just two individuals.
Later in the day, NBC News reported that the IRS had "disciplined" those employees for applying inappropriate criteria, while the National Review reported that IRS employees had received an email alerting them to not "wipe" their laptops or desktop computers, an indication that investigation into what went wrong at the agency is still ongoing.
The statement from Obama caps, for the time being, a story that has dominated Washington news this week. Revelations of IRS wrongdoing surfaced on Friday and immediately prompted heavy criticism from both sides of the political divide. The Treasury Department inspector general's report concluded that the malfeasance had come from within the IRS, and not at the prompting of an outside agency. Still, calls came for the White House to take a tough stand.
On Wednesday, White House press secretary Jay Carney called on the IRS to implement reforms outlined in that inspector general report. And while Carney declined to call for the firing of the responsible individuals, he said, "accountability is essential."
UPDATE: 7:01 a.m. -- The internal message to IRS employees from Acting IRS Commissioner Steven T. Miller:

It is with regret that I will be departing from the IRS as my acting assignment ends in early June. This has been an incredibly difficult time for the IRS given the events of the past few days, and there is a strong and immediate need to restore public trust in the nation's tax agency. I believe the Service will benefit from having a new Acting Commissioner in place during this challenging period. As I wrap up my time at the IRS, I will be focused on an orderly transition.

While I recognize that much work needs to be done to restore faith in the IRS, I don't want anyone to lose sight of the fact that the IRS is comprised of incredibly dedicated and hard-working public servants. During my 25-year IRS career, I am profoundly proud to have worked alongside you and to be part of an institution that has worked hard to support the nation. I have strong confidence in the IRS leadership team to continue the important work of our agency.

I want to thank everyone for all of their support and friendship during my career in government service. And I especially want to thank each and every one of you for your continued commitment to the nation's taxpayers.

Steve
UPDATE: 6:54 p.m. -- Senate Minority Leader Mitch McConnell (R-Ky.) said in a statement:
More than two years after the problem began, and a year after the IRS told us there was no problem, the President is beginning to take action. If the President is as concerned about this issue as he claims, he'll work openly and transparently with Congress to get to the bottom of the scandal -- no stonewalling, no half-answers, no withholding of witnesses. These allegations are serious -- that there was an effort to bring the power of the federal government to bear on those the administration disagreed with, in the middle of a heated national election. We are determined to get answers, and to ensure that this type of intimidation never happens again at the IRS or any other agency.
Before You Go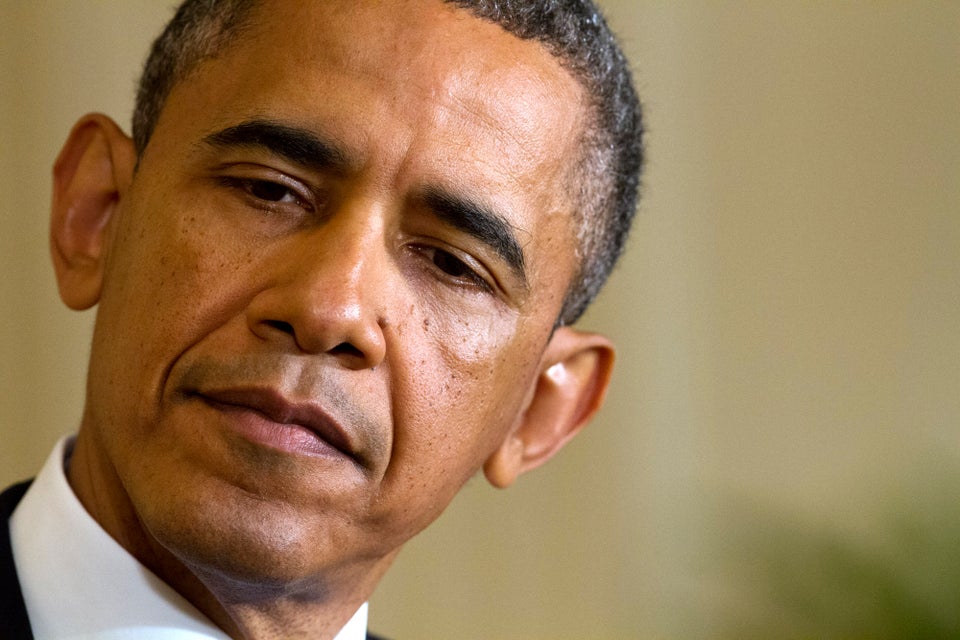 Politicians React To IRS Scandal
Popular in the Community