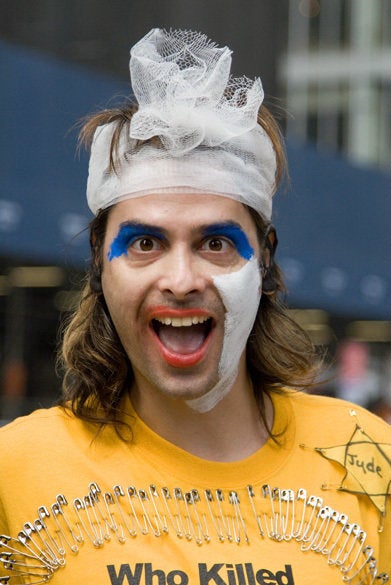 When a 25-year-old Manhattan graduate student who was assaulted Tuesday night got dressed that morning, she probably didn't anticipate that her T-shirt would provoke four teens into shoving her, pulling out her earphones and spitting in her face.
Then again, with a shirt sporting the slogan, "Obama is my slave," it may have been wise to consider the possibility.
Now she's suing the $69 shirt's designer, Apollo Braun, for "all he's got," the designer claims.
But the Israeli-born Braun -- born Doron Braunshtein -- says what allegedly happened to his now-disgruntled customer isn't his fault -- and that his outrageous design reflects not his views but those of "ordinary WASPs."