President Barack Obama took questions during a briefing at the White House on Friday, where he addressed the situation in Israel.
"I think it's important to note that we have, and I have, unequivocally condemned Hamas and the Palestinian factions that were responsible for killing two Israeli soldiers and abducting a third almost minutes after a cease-fire had been announced," Obama said, noting the U.N. has condemned them, as well.
"I want to make sure that they are listening. If they are serious about trying to resolve this situation, that solider needs to be unconditionally released as soon as possible," Obama continued.
Obama said the U.S. will continue working toward a cease-fire, though it will be hard after the violation on Friday. That cease-fire, which was brokered by the U.S. and U.N., unraveled less than two hours after it began.
Obama called the conflict "heartbreaking" and said he wants to see "everything possible done" to make sure Palestinian civilians aren't being killed in the conflict.
This story has been updated with more information on the cease-fire and a video of Obama's remarks.
Before You Go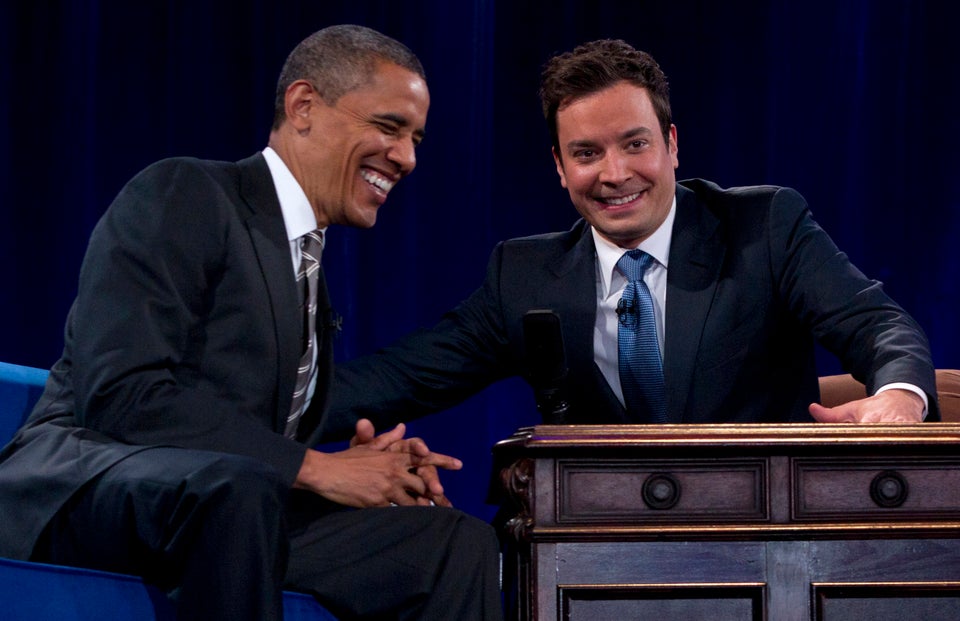 Obama On Late-Night TV
Popular in the Community