 WASHINGTON, Sept 18 (Reuters) - President Barack Obama invoked blue-collar workers on Tuesday to contrast himself with his Republican challenger Mitt Romney but later, he rubbed shoulders with a well-heeled crowd at a fundraiser in an elegant nightclub.
Romney struggled to steady his reeling White House campaign after a secretly recorded video showed him dismissing Obama's supporters - almost half the country's voters - as victims who are too dependent on government.
Obama chided Romney on "Late Night with David Letterman" for the comments, and talked about the hard work of single mothers and auto workers.
After his television appearance, Obama spoke at a fundraising reception hosted by entertainment power couple Jay-Z and Beyonce at Jay-Z's 40/40 Club in Manhattan. Tickets for the event cost $40,000 each, and the Obama campaign estimated that there were about 100 people in attendance.
The president stood on a small riser addressing an audience of men in business suits and women in evening wear sitting on upholstered benches in the dimly lit club.
Beyonce, named the world's most beautiful woman by People magazine this year, introduced the president and then sat with her husband, a hip-hop musician who has sold tens of millions of records, in the front row, looking up at Obama as he spoke.
Obama joked about the success of his hostess, comparing her charisma to that of his wife, Michelle.
"Jay knows what my life is like," he said. "We both have daughters and our wives are more popular than we are."
New York state is considered a safe win for Obama in the Nov. 6 election, but the president reminded his listeners he is likely to face a barrage of negative ads in what remains a tight election.
"We've got people writing ten million-dollar checks just to see if they can beat me," he said. "The other side is full of passion and they are working very hard to beat us."
The president spoke earlier to a reception with approximately 200 people at the luxurious Waldorf Astoria hotel. Tickets for the event started at $12,500 per family.
He recalled a friend in Chicago telling him: "... being friends with a politician is like perpetually having a kid in college - because every few months, you've got to write this big check. Well, the good news is I'm graduating. So this is my last race." (Reporting By Mark Felsenthal; Editing by Eric Walsh)

Before You Go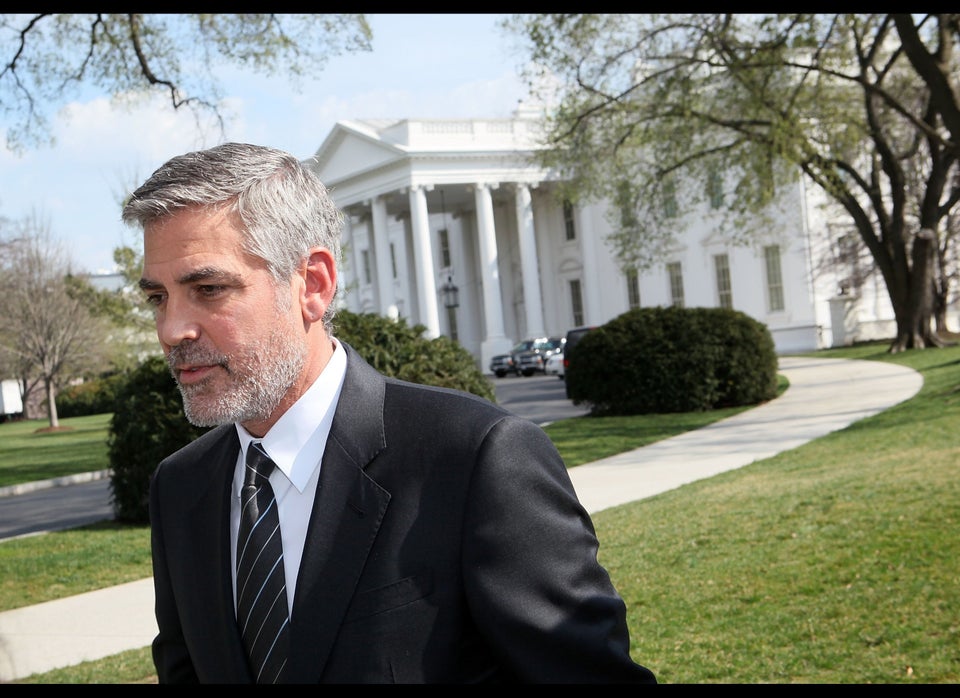 Obama With Celebrities
Popular in the Community