 President Barack Obama has not met with his jobs council for six months because he has too much on his plate, White House press secretary Jay Carney said on Wednesday.
"There's no specific reason, except the president has obviously got a lot on his plate," Carney said during the daily White House briefing. "But he continues to solicit and receive advice from numerous folks outside the administration about the economy about ideas that he can act on with Congress or administratively to help the economy grow and help create jobs."

The 26-member President's Council on Jobs and Competitiveness has not officially met since January, according to a Politico report. That article suggested that the group of business executives and CEOs might be reticent to appear with Obama as his reelection campaign heats up.
But Carney insisted that Obama remains in regular contact with panel members and actively taps their input for strategies that support job creation.
"The president solicits and receives input and advice from members of his jobs council and others about economic initiatives all the time," Carney said. "And I would point you to the numerous initiatives put forward by the jobs council that this administration, under the president's direction, has taken action on, including a presidential memorandum in August of last year that selected 14 job-creating high-priority infrastructure projects for expedited review. Four of those are already under construction."
The panel's lack of recent meetings was campaign fodder seized upon Wednesday by presumptive Republican presidential nominee Mitt Romney at a Bowling Green, Ohio, event, as he told the crowd that Obama hasn't made job creation a priority.
"In the last six months, he has held 100 fundraisers," Romney said. "And guess how many meetings he's had with his jobs council? None. Zero. Zero, in the last six months. So it makes it very clear where his priorities are. His priority is not creating jobs for you, his priority is trying to keep his own job and that's why he's going to lose it."
Before You Go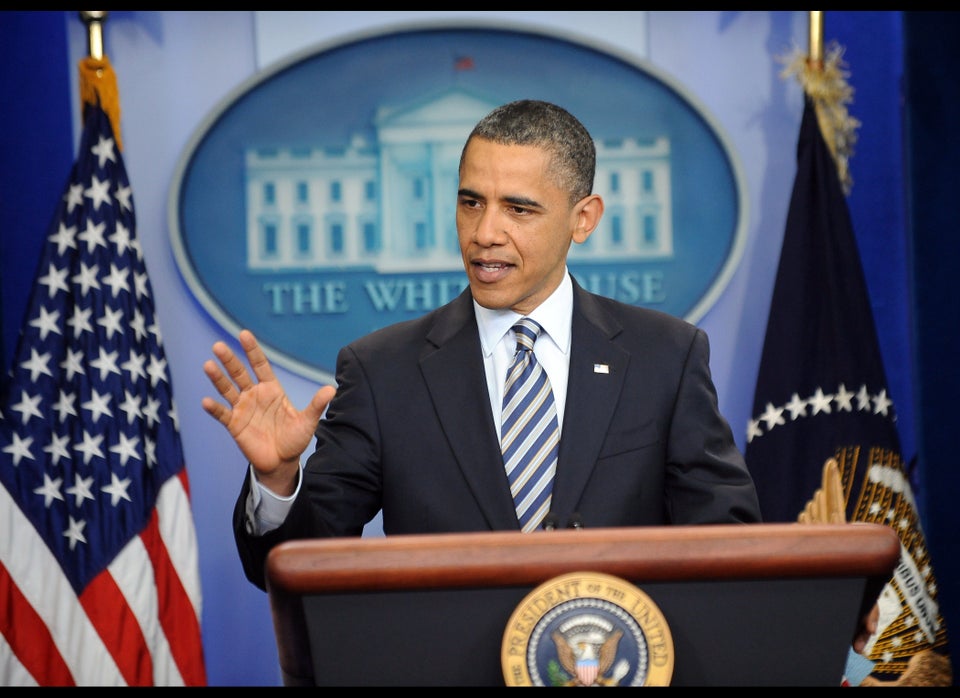 Barack Obama's Greatest Hits
Popular in the Community