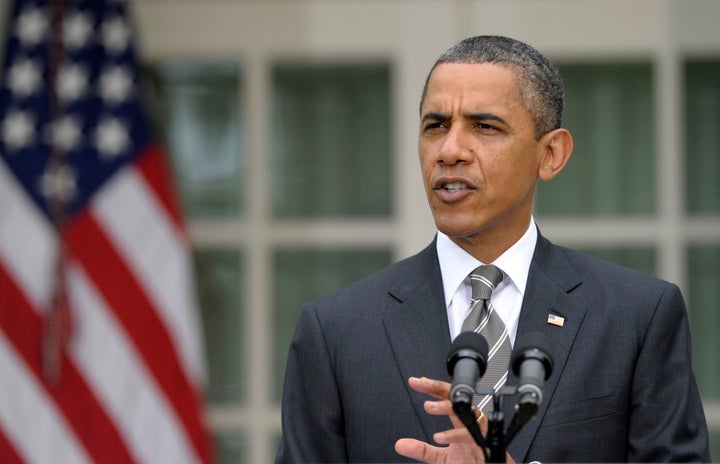 WASHINGTON -- The Obama administration has thus far remained coy regarding the content of the president's high-profile jobs speech, with White House Press Secretary Jay Carney going so far as to tell reporters during Thursday's press briefing that he won't "show any more leg on the details."
But buried within the Office of Management and Budget's midsession review of the current economic climate is a nugget that offers a bit more clarity about what to expect when the president addresses a joint session of Congress next Thursday.
"[T]he President will introduce after Labor Day a package of meaningful, new initiatives to promote economic growth and create jobs," the review reads. "These will build on the actions the President has been urging Congress to complete that will strengthen the economy and create jobs, but also include new measures that will accelerate job growth in the short term. These could include a mix of tax cuts to create jobs and provide economic security to the middle class, innovative infrastructure ideas to put people back to work, and some measures specifically targeted at the long-term unemployed and other specific sectors of the economy that are in particular need."
Such a description is still fairly broad in scope. But it does suggest that the president won't simply be falling back on his usual prescriptions for resolving the jobs crisis: free trade deals, an infrastructure bank and patent reform. Rather, it sets the bar a touch higher, pledging innovative approaches to infrastructure policy as well as sector-specific job creation ideas (think: construction).
In his briefing on Thursday, Carney heavily hinted that the president's plan would get the United States below 9 percent unemployment. And in a conference call outlining the review, OMB Director Jacob Lew added additional detail, including that the president will press Congress to pass existing legislation (which could mean anything, from free trade agreements to a long-term extension Federal Aviation Authorization bill).
"The plan will build on the actions the president has been pushing [in] the past," he said. "It will ask Congress to act on some things and propose some new things. There is going to be a mix of tax and infrastructure and other spending items. It is going to, in general, designed to be both effective and something we can work on in a bipartisan basis to get into law. There are going to be a lot of other economic ideas the president has in addition to the growth package, some of which will be foreshadowed next week. But I think, as the president's statements over the past weeks have made clear this is the principle focus of our economic team."
One thing we know for certain is that the president has pledged that whatever he proposes in the speech will be paid for. But that might simply mean that the White House will rack up bills in the short-term while planning to pay for them with specific cuts down the road.
Popular in the Community