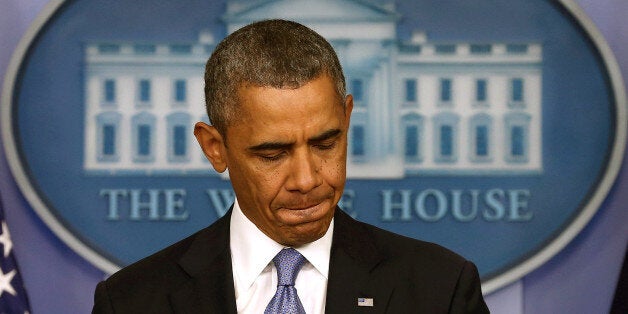 WASHINGTON, Sept 30 (Reuters) - President Barack Obama urged House of Representatives Speaker John Boehner on Monday to back legislation to fund the government for six weeks and to vote on it quickly to avoid a government shutdown in hours.
The White House said Obama, in a phone call to the top Republican in Congress, asked Boehner to drop House Republican attempts to tie continued funding of the government to cutting money for Obama's signature healthcare law, the central obstacle holding up an agreement.
"The president made clear to the Republican leadership that they must act, as the Senate has, to pass the bill that funds the government for six weeks that doesn't include any extraneous ideological riders," a White House statement said.
Obama urged the House to bring up for a vote quickly Senate legislation that funds the government but does not cut the healthcare funding, in order to "keep the government open and avoid a shutdown," the White House said.

Popular in the Community