President Barack Obama rejected allegations of confusion within his administration following the Sept. 11 attack on the U.S. consulate in Libya while taping an appearance on "The Daily Show with Jon Stewart" Thursday, according to a White House pool report.
"We weren't confused about the fact that four Americans had been killed," Obama told Stewart while discussing the attack, which took the lives of four Americans, including Ambassador Christopher Stevens. "I wasn't confused about the fact that we needed to ramp up diplomatic security around the world right after it happened."
"I wasn't confused about the fact that we had to investigate exactly what happened so it gets fixed," he continued. "And I wasn't confused about the fact that we're going to hunt down whoever did it."
Republican presidential candidate Mitt Romney and his GOP allies have spent weeks hammering the president over Libya -- arguing that the administration misled the American public for two weeks by attributing the attack to a spontaneous demonstration over an anti-Islamic video, only to concede later that it was, in fact, a premeditated act of terrorism. Romney even raised the issue during Tuesday's presidential debate in New York, challenging Obama's assertion that he referred to the incident as an "act of terror" in the days immediately following the attack.
During his exchange with Stewart, Obama maintained that his administration has kept the American people informed based on the information it has.
"Every piece of information that we get, as we got it we laid it out to the American people," he said. "The picture eventually gets fully filled in."
Neither Stewart nor Obama appeared to mention Romney's reaction to the crisis. Instead, the conversation focused on what the president has stated many times before -- that he is committed to finding out what happened in Benghazi and bringing the attackers to justice.
The rest of the exchange, as contained in the pool report, is below:
STEWART: Is part of the investigation helping the communication between these divisions? Not just what happened in Benghazi, but what happened within. Because I would say, even you would admit, it was not the optimal response, at least to the American people, as far as all of us being on the same page.

OBAMA: The government is a big operation and any given time something screws up. And you make sure that you find out what's broken and you fix it. Whatever else I have done throughout the course of my presidency -- the one thing that I've been absolutely clear about -- is that America's security comes, and the American people need to know exactly how I make decisions when it comes to war, peace, security, and protecting Americans. And they will continue to get that over the next four years of my presidency.
Before You Go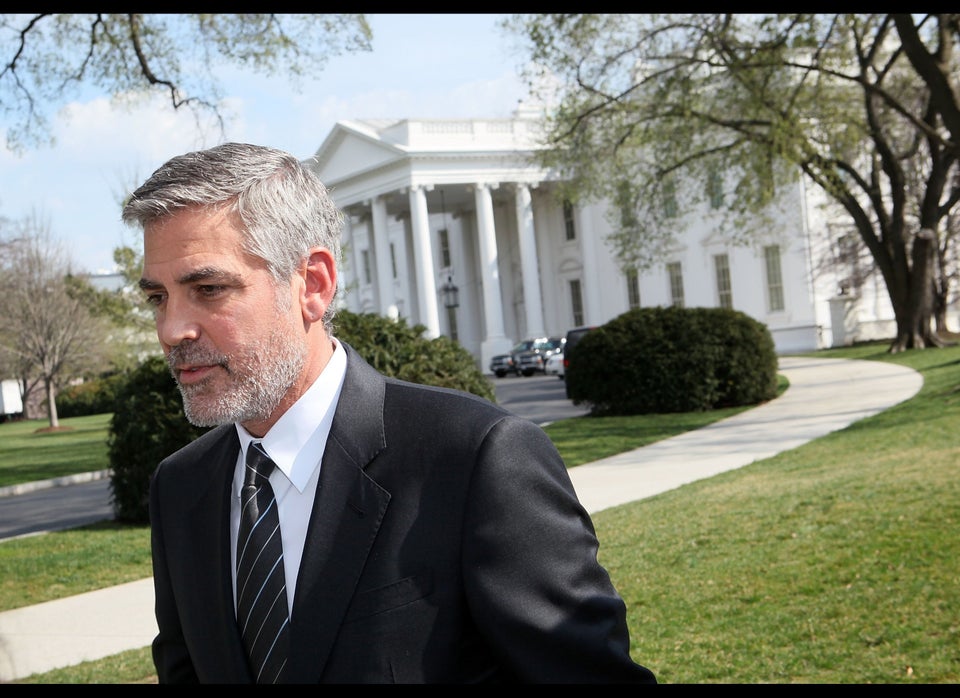 Obama With Celebrities
Popular in the Community