President Barack Obama nominated Patricia Ann Millett, Cornelia Pillard and Robert Leon Wilkins to the understaffed federal appeals court in Washington on Tuesday during an announcement in the White House Rose Garden.
The nominations set up an aggressive push against Senate Republicans who are trying to keep him from naming any more judges to the influential circuit.
According to the AP, it's the first time Obama has ever held an event to announce nominees to the federal bench other than the Supreme Court, an indication of the pressure the president is trying to put on the Senate to approve his picks.
President Barack Obama is calling on Senate Republicans to allow prompt votes on three lawyers he's nominating to an understaffed federal appeals court in Washington.

In the White House Rose Garden on Tuesday, Obama criticized delays in votes on his prior judicial nominees as political and said that "for the good of the American people it has to stop." He says too much of the people's business is at stake.

Obama says his three nominees to the U.S. Court of Appeals for the District of Columbia Circuit are highly qualified to serve.

The nominees are Cornelia Pillard, a Georgetown University law professor; Patricia Ann Millet, an appeals lawyer in Washington and Robert Leon Wilkins, a judge on the U.S. District Court in Washington.
This post is developing and has been updated.
Before You Go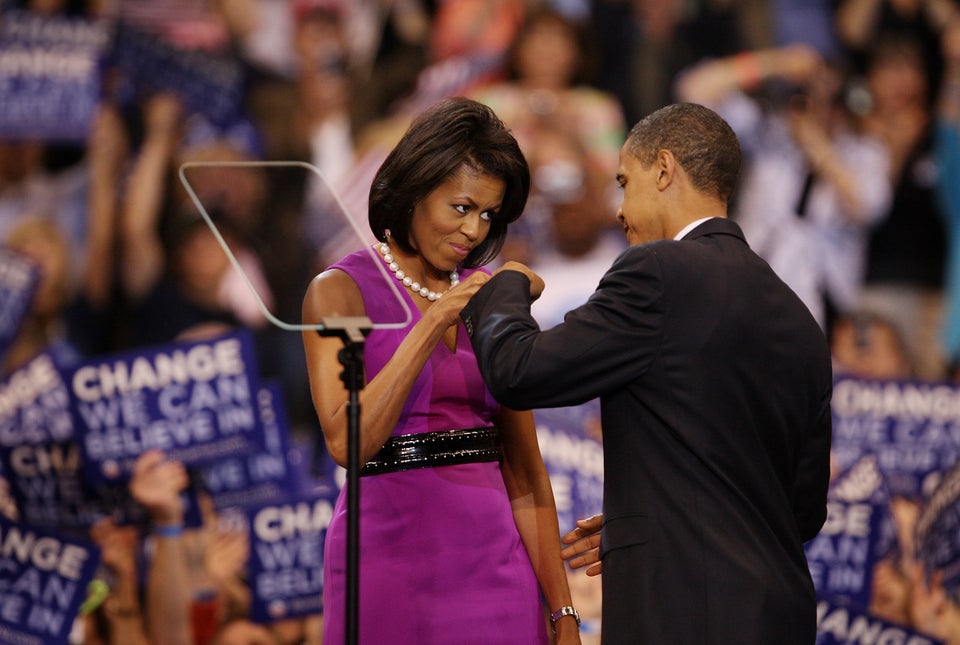 Obama's Fist Bumps
Popular in the Community