WASHINGTON -- President Barack Obama has apologized to California Attorney General Kamala Harris for "the distraction" he caused by calling her "by far the best-looking attorney general," White House press secretary Jay Carney said Friday.
The president called Harris on Thursday night to "apologize for the distraction created by his remarks," Carney said.
"He fully recognizes the challenges women continue to face in the workplace and that they should not be judged based on appearance," Carney said. "They're old friends. He certainly regretted that [his comments] caused a distraction."
The president caused quite a stir with his remarks, which he made during a Democratic National Committee fundraiser in Atherton, Calif. Numerous people in the media wondered aloud what he was thinking, with some calling his comments "stupid" and "sexist."
"Look, I'm a 68-year-old guy and I do notice, honestly, the way that women look sometimes. But you've got to learn to sort of keep your opinions to yourself," Democratic strategist James Carville said on MSNBC. "I doubt if he'll do it again."
Support HuffPost
The Stakes Have Never Been Higher
Before You Go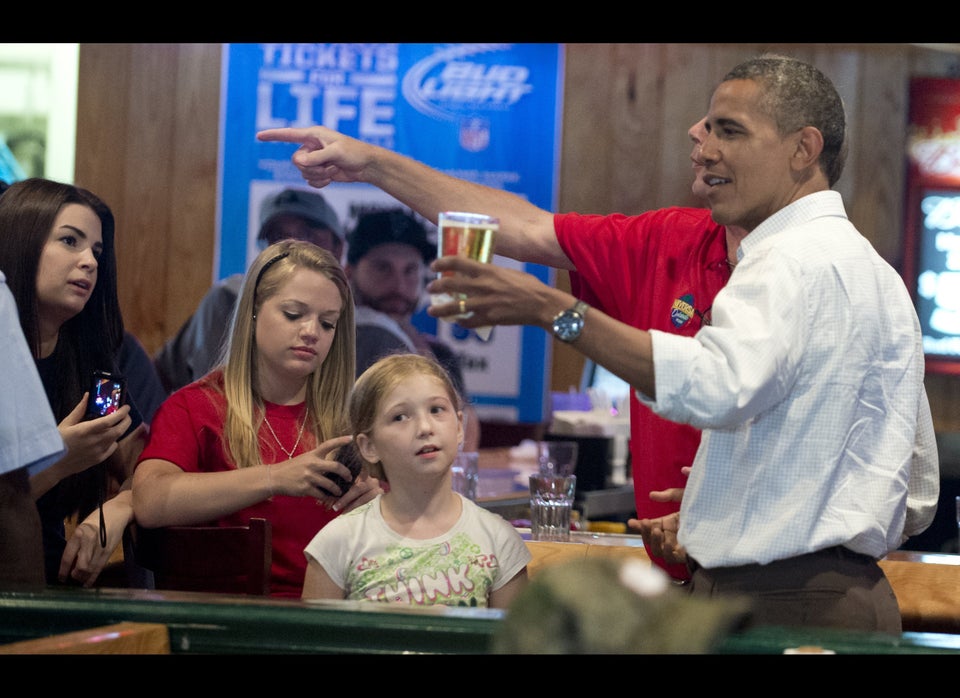 President Obama Drinking Beer
Popular in the Community