NEW ORLEANS (Reuters) - President Barack Obama on Thursday heralded the progress New Orleans has made rebuilding since Hurricane Katrina battered the area 10 years ago but said more needed to be done to overcome poverty and inequality.
On his ninth trip to the city that made worldwide headlines in 2005 after a devastating flood was exacerbated by a slow government response, Obama toured a neighborhood of colorful new houses and a new school and community center.
"Just because the houses are nice doesn't mean our job's done," Obama told reporters after shaking hands with residents and greeting children from the community.
As a presidential candidate in 2008 Obama sharply criticized Republican President George W. Bush for his administration's handling of the aftermath of the storm.
On Thursday, he recalled the storm and its aftermath.
"What started out as a natural disaster became a man-made disaster, a failure of government to look out for its own citizens," Obama said.
The storm "laid bare a deeper tragedy" of structural inequalities that left "too many people, especially poor people, especially people of color, without good jobs or affordable health care or decent housing," he said.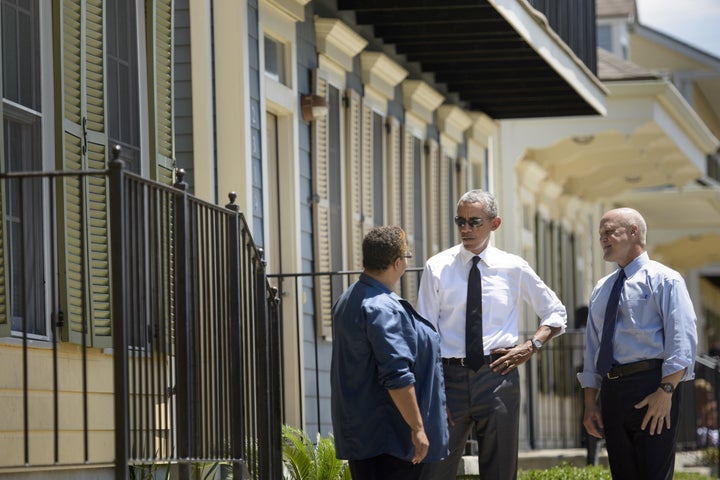 Obama and other elected officials commemorating the 10th anniversary of the storm said there has been progress. But the president noted that typical black households still earned less than typical white households in New Orleans and African American men were especially hard hit by unemployment.
With 1-1/2 years left in his presidency and a slew of recent racially charged incidents of gun violence and police use of excessive force against minorities, Obama has spent increasing amounts of time publicly addressing racial inequality.
While in New Orleans, Obama had lunch with a group of young black men as part of his "My Brother's Keeper" program, which he has said he plans to continue after leaving office in 2017.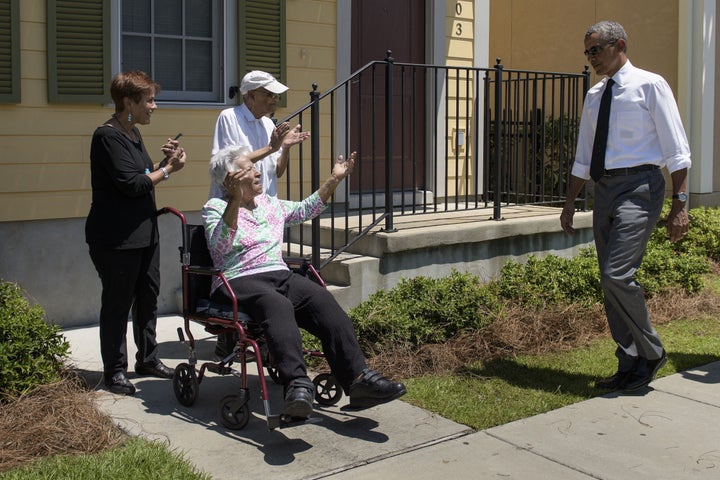 Donna Brazile, a Democratic political strategist and New Orleans native whose father was stranded during flooding from the storm, said the city has begun to address inequality and make greater strides toward recovery.
Levees have been made stronger, homes have been built higher, and jobs are starting to return, Brazile told reporters traveling with Obama.
"We still have a long way to go," she said, estimating that it would take another five or 10 years of hard work.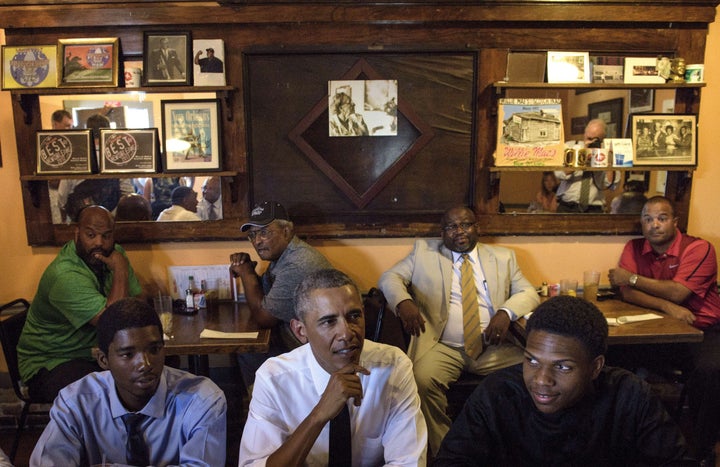 (Reporting by Jeff Mason; Additional reporting by Julia Edwards and Roberta Rampton in Washington; Editing by Toni Reinhold)
PHOTO GALLERY
Forgotten Images Of Hurricane Katrina
Calling all HuffPost superfans!
Sign up for membership to become a founding member and help shape HuffPost's next chapter