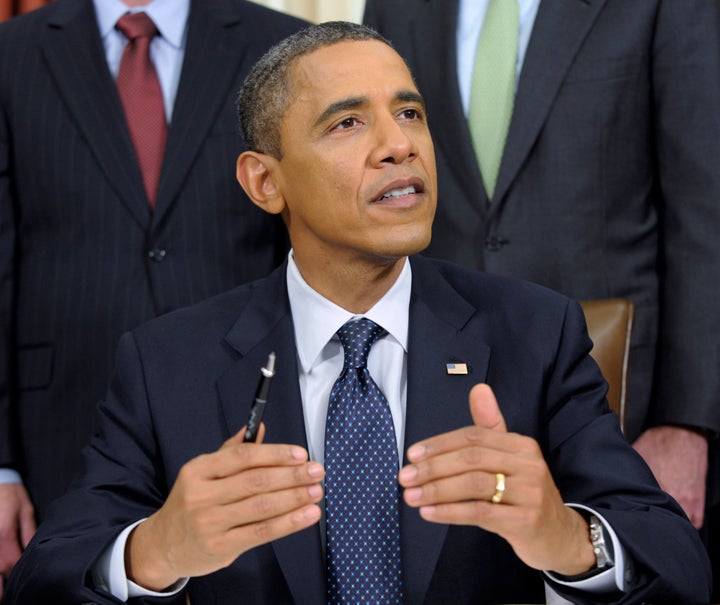 By Jeff Mason and Matt Spetalnick
WASHINGTON (Reuters) - President Barack Obama said Tuesday health and economic factors would be taken into account when he decides whether to approve TransCanada Corp's Canada-to-Texas Keystone XL pipeline proposal.
Speaking in a television interview, Obama said the State Department would give him a report on the issue "over the next several months."
That could indicate a delay in the decision, which the State Department had previously targeted for the end of this year.
Obama's inclinations about the pipeline are being closely watched by environmentalists, who oppose the project, and proponents, who say it would create jobs.
"My general attitude is, what's best for the American people? What's best for our economy both short term and long term? But also what's best for the health of the American people?" Obama said in an interview with Nebraska television station KETV, discussing the criteria he would judge when making a final decision.
The White House has made clear that the State Department is handling the review process, but activists believe the final call will be made by the White House, and Obama's discussion of the criteria indicated he would have the final say.
"We need to make sure that we have energy security and aren't just relying on Middle East sources, but there's a way of doing that and still making sure that the health and safety of the American people and folks in Nebraska are protected," Obama said.
"And that's how I'll be measuring these recommendations when they come to me."
Opposition is crystallizing in Nebraska, where the pipe would cross the Ogallala Aquifer and the Sand Hills region, home to whooping cranes and other endangered species.
Obama, whose re-election in 2012 depends largely on his ability to bring down high U.S. unemployment, said the potential for job creation would factor in to the decision, but health and environmental factors would also weigh.
"I think folks in Nebraska, like all across the country, aren't going to say to themselves, 'we'll take a few thousand jobs' if it means that our kids are potentially drinking water that would damage their health or if ... rich land that is so important to agriculture in Nebraska ends up being adversely affected," he said. (Editing by Eric Walsh)
Support HuffPost
The Stakes Have Never Been Higher
Related
Popular in the Community