According to CNN, Obama will announce plans to fast-track the permit for the southern half of the pipeline. A source familiar with his upcoming speech told the news organization that the administration has the ability to cut several months off the permit process, which could otherwise take over a year. Senior administration officials would not confirm Obama's plans to CNN.
The Keystone XL pipeline was set to run from the tar sands in Alberta, Canada to Gulf Coast refineries. The Obama administration denied a permit for the pipeline in January. At the time, Obama said, "the rushed and arbitrary deadline insisted on by Congressional Republicans prevented a full assessment of the pipeline's impact," making clear his decision still allowed applications for similar projects.
"As the president made clear in January, we support the company's interest in proceeding with this project, which will help address the bottleneck of oil in Cushing that has resulted in large part from increased domestic oil production, currently at an eight year high," Carney said. "Moving oil from the Midwest to the world-class, state-of-the-art refineries on the Gulf Coast will modernize our infrastructure, create jobs, and encourage American energy production."
"True, the most critical part of the pipeline still can't be built -- thanks to Obama and 42 Democratic Senators, the connection to Canada remains blocked, and hence that remains a great victory for the people who rallied so fiercely all fall," McKibben wrote. "But the sense grows that Obama may be setting us up for a bitter disappointment -- that his real allegiance is to the carbon barons."
Related
Before You Go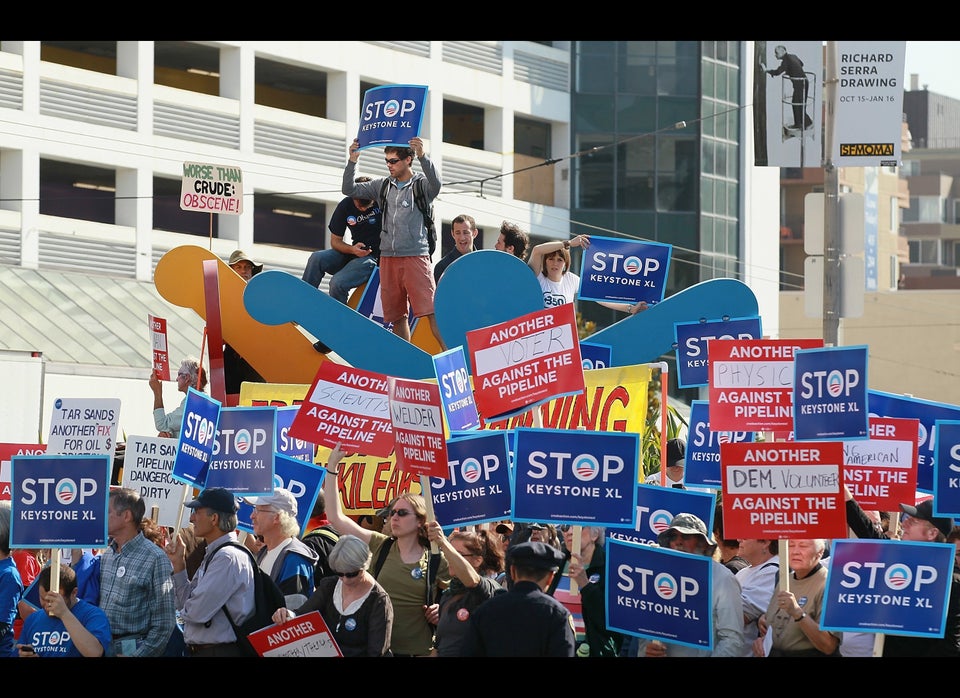 Keystone Protest Retrospective
Popular in the Community