WASHINGTON -- President Barack Obama on Friday rejected TransCanada's application to build the Keystone XL pipeline, which would have transported oil across the United States-Canada border.
After seven years of reviewing the project, Obama announced his decision -- ending one of the biggest environmental question marks of his presidency -- from the Roosevelt Room in the White House.
"The State Department has decided that the Keystone XL pipeline would not serve the national interest of the United States," he said. "I agree with that decision."
Tensions over the proposed pipeline had been high for years, with Obama's environmental base pressuring him to reject the project -- citing its impact on emissions -- and Republicans in Congress voting repeatedly to force its approval, citing the economic boost it would provide.
But on Friday Obama pushed back at claims that had long been major talking points of both industry and environmentalists. Keystone, Obama said, would not have been "a silver bullet for the economy" nor an "express lane to climate disaster."
Taking a jab at the politicization of the pipeline, Obama said it had become "overinflated" and used as a symbol on the campaign trail by both parties.
"Over years, the Keystone XL pipeline has occupied what I frankly consider an overinflated role in our political discourse," Obama said, joined by both Secretary of State John Kerry and Vice President Joe Biden. The president met earlier Friday with Kerry, whose department oversaw the review.
The president's rejection rests on key points highlighted by the State Department: That the pipeline would not contribute significantly to the economy, and that it would not lower gas prices for American consumers. Over the last year gas prices have steadily dropped in the U.S., due to an oversupply in the market.
"Shipping dirtier crude oil into our country would not increase America's energy security," Obama said.
Obama did not cite the pipeline's contribution to emissions and ultimately climate change. Compared to greenhouse gases from industrial sources like power plants (which are the largest source of U.S. emissions) and vehicle tailpipe emissions, Keystone XL's impact would have been minimal.
But he did say "approving this project would have undercut" America's role as the "global leader" on combatting climate change.
"Not acting," Obama said, "is the biggest risk we face."
The president said he spoke Friday morning with Canada's newly elected Prime Minister Justin Trudeau, who "expressed his disappointment" with the decision.
"This decision isn't surprising, but it is sickening," said House Speaker Paul Ryan (R-Wis.), who was elected to the post last week, in a statement following the announcement.
Green groups praised the president's decision on Friday, calling it a "day of celebration."
"President Obama is the first world leader to reject a project because of its effect on the climate," said Bill McKibben, president of climate group 350.org. "That gives him new stature as an environmental leader."
The project's environmental impact was long a point of contention. In a major climate address in June 2013, Obama said the pipeline should only be approved if it "does not significantly exacerbate the problem of carbon pollution." The State Department's final environmental impact analysis released in January 2014 lent support to the pipeline's approval, concluding that it would not substantially increase emissions.
Obama's decision will solidify his legacy on climate change among environmentalists -- who considered Keystone a litmus test. But the administration has long argued that the president's legacy rests on his aggressive regulations to curb carbon emissions from power plants and his work to craft a major climate agreement with nearly 200 nations at the upcoming Paris Climate Change Conference.
TransCanada CEO Russ Girling called the decision a disappointment. "Today, misplaced symbolism was chosen over merit and science -- rhetoric won out over reason," he said in an emailed statement.
In its statement Friday, the company said it would consider all options, "including filing a new application for a presidential permit," which would likely come should a Republican take the White House in 2016.
TransCanada first submitted its permit application for the 1,600-mile, $7 billion project to the State Department in 2008. Because the pipeline would cross an international border, the State Department was responsible for determining whether granting a permit for the project would serve the national interest.
The pipeline would have shuttled up to 830,000 barrels of oil per day from Canada's oil sands to U.S. refineries. The southern portion of the pipeline has already been approved and constructed and is pumping oil from Cushing, Oklahoma, south to Port Arthur, Texas.
The Republican-led Congress passed legislation forcing approval of the pipeline in February, which Obama swiftly vetoed, saying it conflicted with "established executive branch procedures" and would cut short "thorough consideration" of its environmental and security implications.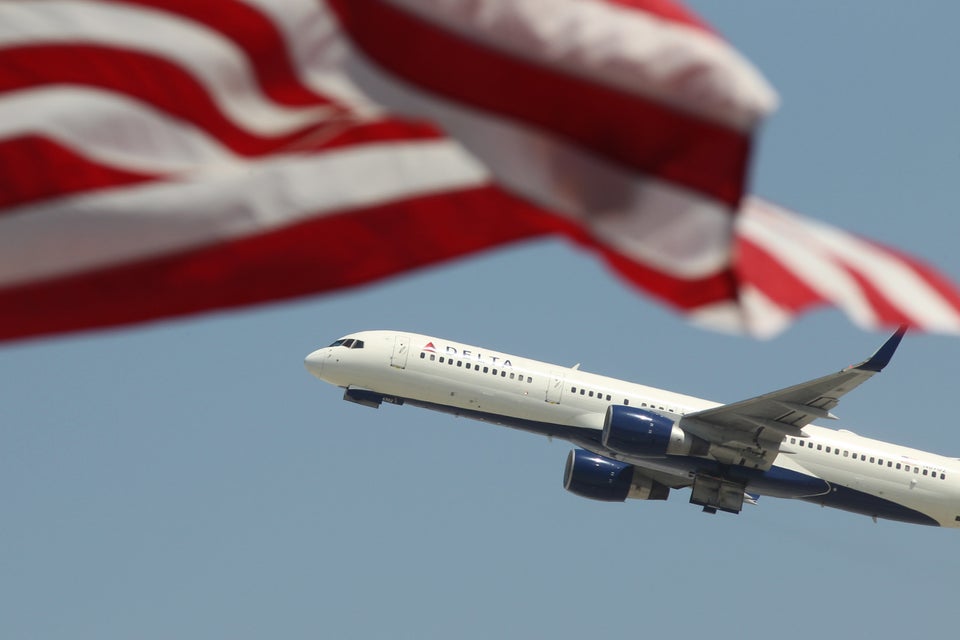 15 Ways You Contribute To Climate Change
Popular in the Community