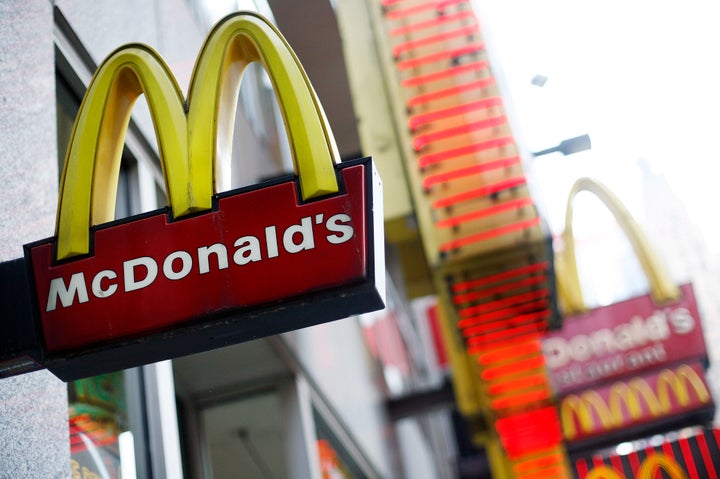 Like a lot of other hotel housekeepers, Iris Castro wasn't being paid for all the overtime she worked at the Baymont Inn in Galveston, Texas. After the Labor Department investigated, the company recently agreed to pay her $13,000 in back wages and damages to cover years of overtime violations. That's more than half of what Castro, a Honduras native, earns in a full year.
Most wage recoveries by the Labor Department are not that large. They typically amount to three or four weeks of back pay, said David Weil, the outgoing head of the agency's Wage and Hour Division. But to a worker living paycheck to paycheck, that sort of money can make all the difference.
"It translates into groceries, a month of rent or the ability to keep up a car. That's huge," said Weil. "Beyond that, people are talking about the restoration of their dignity. They know they're being underpaid unlawfully. There's a notion of justice that comes with it."
For what's often considered a sleepy agency, the Labor Department has played a central role in the Obama administration's economic agenda. Some of President Barack Obama's most significant domestic reforms ― including one that would extend overtime protections to more than 4 million additional workers ― have emerged from the Frances Perkins Building, the department's headquarters in Washington. And as Obama's political appointees begin clearing out their desks, they're pointing to their efforts in combating wage theft as one of Labor's big accomplishments.
During the last fiscal year, the department ordered employers to pay more than $266 million in back wages to 283,000 affected workers. The only recent year with a larger haul than that was 2012, when back wage awards totaled $281 million for 309,000 workers. The agency's average yearly recoveries under Obama, adjusted for inflation, were stronger than those during the George W. Bush years and Bill Clinton's second term, which is as far back as the publicly available data go.
"We've pretty much fundamentally changed the way we do enforcement," said Weil, who joined the agency in 2014 from Boston University, where he'd taught economics. "We have the largest impact we possibly can to help and protect the vulnerable workers that are out there."
Despite the eye-popping numbers, the Labor Department probably recovers only a fraction of what the country's cheated workers are really owed. Setting aside the fact that many workers are too scared to file complaints, the department has always been poorly funded given the number of workplaces it's tasked to police. A 2009 report from the Government Accountability Office found that during the Bush years many wage-and-hour complaints were never even registered, let alone investigated.
Weil insists the department has made vast improvements since then, but also acknowledges its ongoing limitations.
To maximize their impact, Labor officials in recent years have zeroed in on industries where they think wage theft is most likely to happen. That includes hotels, like the one that employed Castro, and fast-food restaurants, where employers commonly violate minimum-wage and overtime rules. Last fiscal year, investigators found that more than $5.4 million was owed to 10,300 fast-food workers. They identified violations in more than eight out of every 10 cases they looked into.
"People are talking about the restoration of their dignity. They know they're being underpaid unlawfully."
Given the election of Donald Trump, the days of the fast-food program might be numbered. Even in a Cabinet-to-be stocked with billionaires, the president-elect's choice for labor secretary was a stunner: Andy Puzder, the chief executive of CKE Restaurants, corporate parent to the Hardee's and Carl's Jr. burger chains. If Puzder is confirmed, a fast-food CEO will be in charge of policing low-wage workplaces just like his own for safety violations and wage theft. Puzder's company has often run afoul of labor law, including one case in which Hardee's agreed to pay $58,000 in back wages to 456 workers.
There's a striking contrast between Puzder's background and Weil's previous work.
In his academic writing, Weil raised alarms about what he called the "fissured workplace" ― a growing phenomenon in which companies outsource work to other companies, making it unclear who's ultimately responsible for working conditions at the bottom. Weil held up fast-food franchising as a case in point. Because most McDonald's restaurants, for instance, are owned and operated by franchisees, McDonald's is usually off the legal hook when workers get stiffed. To someone like Weil, this system poses deep ethical questions about the nature of employment. To a fast-food CEO, it's how the world works.
Many Labor Department employees ― political appointees as well as civil servants ― are now worried their work will be scaled back or undone by what's shaping up to be an especially business-friendly administration. Weil wouldn't comment on what he expects in the Trump-Puzder era, but he noted that the agency's mission doesn't change, regardless of who occupies the White House.
"I hope anyone who sits in my position, and anyone who sits in the secretary of labor's position, would take very seriously the fundamental mission of this department and this agency," he said. "That's to protect the labor standards of working people according to what the law says. We're a law enforcement agency, and the law is very clear that people should be paid for their work."
The individual investigations into wage theft allegations are carried out by career civil servants. But broader policies ― like whether to target the fast-food industry ― are steered by the president and his nominees. Republicans have historically taken a more employer-friendly approach at the Labor Department. Trump and his deputies are expected to unwind a lot of the regulations set down by Obama and his outgoing labor secretary, Thomas Perez, who's now running to lead the Democratic National Committee.
One monumental reform that might not survive is the overtime rule. The Obama administration wanted to change overtime regulations so that more people earned time-and-a-half pay when they worked over 40 hours in a week. Salaried employees must earn a salary below a certain threshold in order to be guaranteed overtime pay regardless of their job duties. For years, that threshold has been just $23,660. The administration wanted to raise it to $47,476, which would bring overtime protections to an estimated 4.2 million additional workers.
After business groups sued, a federal judge issued an injunction stopping the rule from going into effect on Dec. 1 as originally planned. The Obama administration has appealed the injunction, but it's likely the litigation will continue beyond Inauguration Day. If Trump wants the rule to die, his Justice Department can basically decline to defend it.
Weil doesn't try to hide his disappointment at the court ruling or the uphill battle the rule now faces.
"It was crafted in a painstaking manner," he said. "We did an enormous amount of outreach and research. It was legally sound from start to finish and consistent with our regulatory history. It remains the right thing to do."
Trump ran a campaign based on restoring good jobs and raising pay for middle-class folks. Weil said he's encouraged at least by the political quandary killing the overtime rule would create for the incoming president, as well as the fact that Americans seem to be growing less patient with their jobs being degraded.
"Wage theft is a notion that is out there now, as is the concern about inequality," Weil said. "This election was very much about people's insecurity in changing economic conditions. They're concerned about what the world is going to look like for their children. I don't think this is a moment in time that is going to pass."
Popular in the Community