Former President Barack Obama is putting his name behind 260 more Democratic candidates ahead of November's midterm elections, with his latest list including progressive New York congressional candidate Alexandria Ocasio-Cortez.
Obama's second wave of endorsements released on Monday ― following his first list of 81 candidates in August ― highlights candidates who "aren't just running against something, but for something," he said in a statement on Monday.
"They're running to expand opportunity and restore the honor and compassion that should be the essence of public service. I'm proud to endorse so many of them today, and I'm eager to continue making the case for why they deserve our votes this November," he said.
Among the most notable candidates on Obama's latest list is Ocasio-Cortez, 28, who is running for a seat in the Bronx. The Democratic socialist and first-time political candidate had a stunning victory against 10-term incumbent Rep. Joe Crowley back in June. Her platform includes Medicare for all, tuition-free public schools and universities and housing as a human right.
Obama's other endorsements include Florida gubernatorial candidate Andrew Gillum, Florida Sen. Bill Nelson, Arizona Senate candidate Krysten Sinema, who is running for the seat being vacated by retiring Republican Sen. Jeff Flake, and Ohio House of Representatives candidate Rachel Crooks, who has accused President Donald Trump of sexual assault.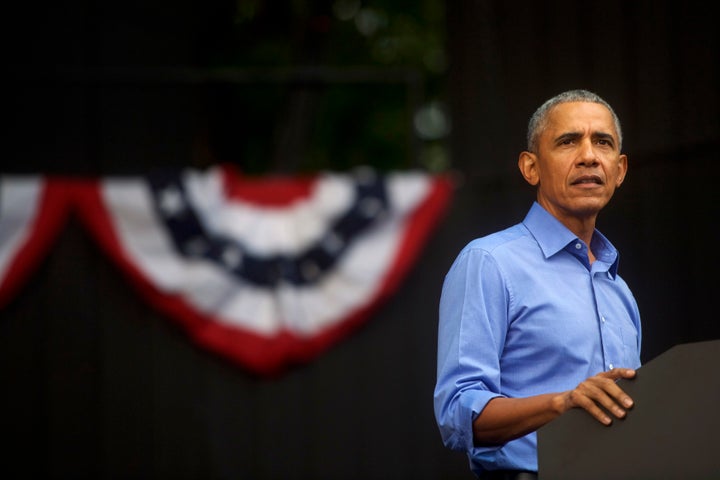 Maryland gubernatorial candidate Ben Jealous was notably absent from Obama's first list but made the cut this time around.
Obama's selection for this round of endorsements focused on several factors, his office said in a release. Those factors included close races where his support would have a meaningful difference, races that are redistricting priorities, candidates who are Obama campaign and administration alumni, and candidates who would build a pipeline of diverse talent within the Democratic party's next generation.
Popular in the Community