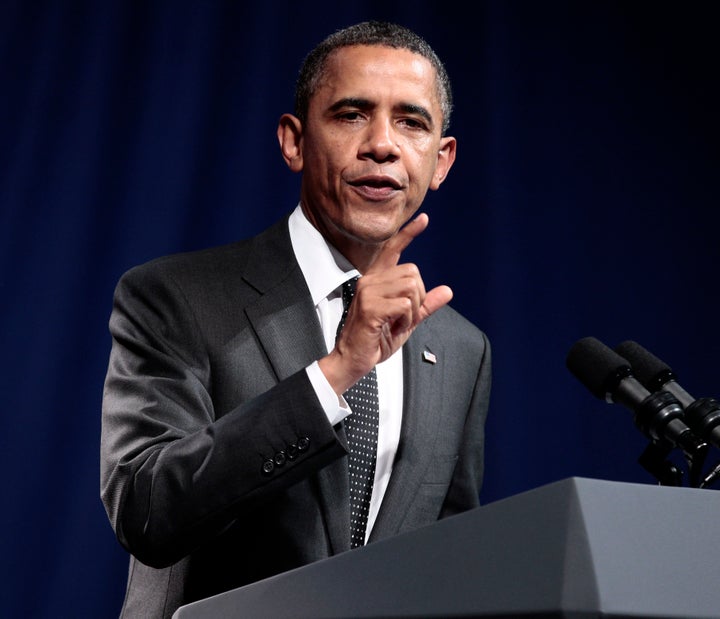 WASHINGTON -- President Barack Obama said on Wednesday he is "absolutely certain" there will be a competitive Latino candidate for president in his lifetime, adding that the growing number of Latino voters will push for more representation in politics.
"Just look at the demographics," he said at a roundtable with Latino news outlets, including HuffPost Latino Voices. He added that the Latino population is "growing faster than any other population. … With numbers comes political power."
The Census Bureau estimates the Latino population will grow by more than 10 million in the next decade, and reach 102.6 million by 2050. Latinos will make up an estimated 24.4 percent of the total United States population by 2050, Bureau estimates show.
There are a few possible future candidates already in the political arena, including Republican Sen. Marco Rubio of Florida.
No Latino has ever made it to the White House, although at least one has entered the race. Bill Richardson, a former New Mexico governor, made a bid for the White House in 2008.
Had he won, he would have been the first Latino president of the United States.
"I wouldn't run as a Hispanic candidate. I would run as an American, proud to be Hispanic," Richardson said on ABC's "This Week" in 2007. "I wouldn't just be focusing on Hispanic issues or trying to get the Hispanic vote."

Popular in the Community