 Environmentalists seeking to block the proposed Keystone XL pipeline's revised route are appealing to President Barack Obama's sense of history as much as to his devotion to the climate.
"What happens if you've got the Obama pipeline -- now it's the Obama pipeline -- and it leaks?" asked activist and former White House adviser Van Jones on CNN Friday. "His legacy could be the worst oil disaster in American farmland history."
The State Department on Friday released a draft environmental impact statement that claimed the revised pipeline proposal would have minimal impact on the climate. Environmentalists, after relentlessly campaigning on the environmental consequences of the pipeline -- arguing that tar sands oil requires a tremendous amount of energy and greenhouse gas emissions to refine into a usable product, that its extraction is creating an ecological nightmare in western Canada; and that an existing Keystone pipeline leaked a dozen times in 2011 -- are taking a different approach.
"If Keystone XL gets built, it will be known as Obama's dirty pipeline," said Jamie Henn, a spokesman for climate advocacy group 350.org. "This fight has sent more people to jail and put more people in the streets than any other environmental issue in recent memory. No amount of half-measures or technical regulations could repair Obama's environmental legacy if he approves Keystone XL."
Environmentalists have seen their issues rise to national prominence in the months since Hurricane Sandy swept the East Coast, and many were encouraged by the president's pledge in his State of the Union address to take executive action if Congress fails to pass a climate bill.
Tyson Slocum, director of Public Citizen's Energy Program, said that while there's still a long comment period to follow the pipeline environmental statement, the State Department document looks like a green light from the Obama administration, directly at odds with the president's soaring rhetoric on climate change.
Obama's fuel economy standards for cars and trucks, expanded in 2011 to include commercial trucks, vans, and buses built in 2014 to 2018, are a huge achievement, Slocum acknowledged. A White House report stated that the new standards "will raise average fuel economy to 35.5 miles per gallon by 2016, and save 1.8 billion barrels of oil over the lifetime of the vehicles covered." But unless Obama expands the regulation of greenhouse gas emissions to include power plants and oil refineries, the president's record on the environment may be overshadowed, Slocum said.
"Unless he's able to do that, then Keystone threatens to be his legacy, which obviously would be a huge problem from a climate perspective," said Slocum.
Van Jones put it a bit differently.
"If after he gave that speech for his inauguration, the first thing he does is approve a pipeline bringing tar sands through America … the first thing that pipeline runs over is the credibility of the president on his climate policy," Jones told CNN's Wolf Blitzer on Friday. "Has the administration made the decision they're going to give the right rhetoric to the environmentalists, but the desired results to big oil and big polluters? If so, the president may find himself trying to straddle something that may prove a very difficult thing for him in 2014. The Obama tar sands pipeline should not be the legacy of the president who gave that speech."
Before You Go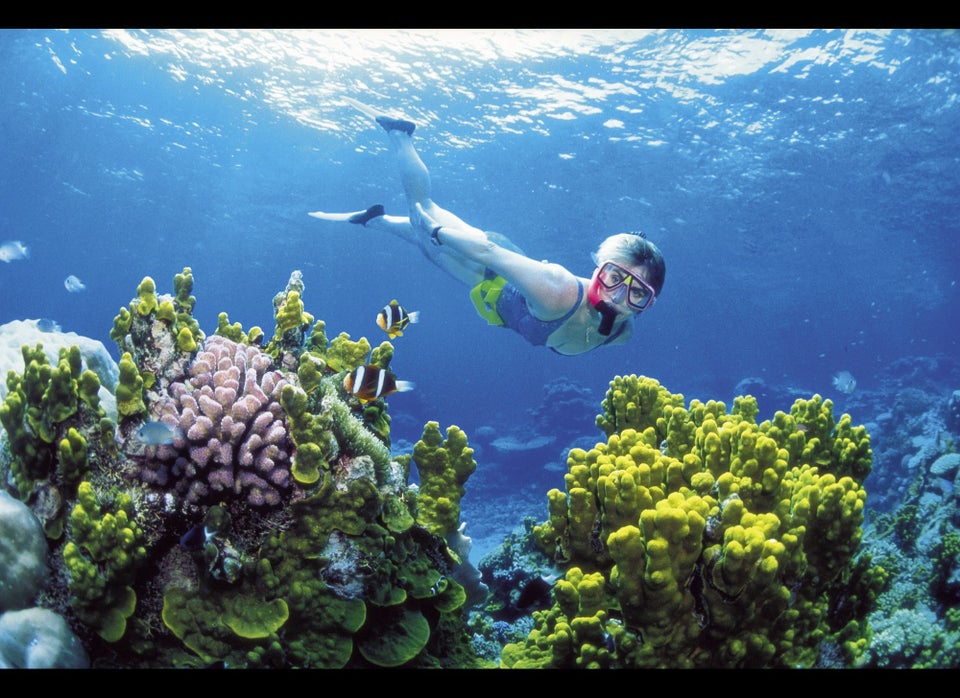 What Climate Change Just Might Ruin
Popular in the Community