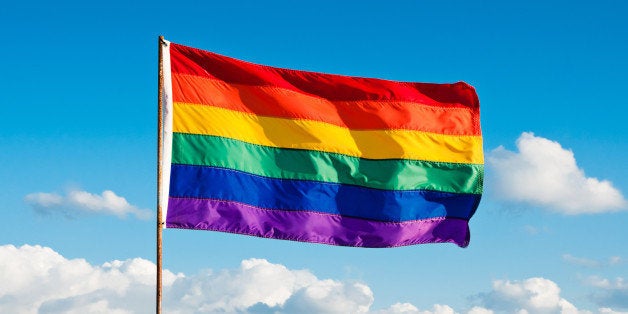 WASHINGTON -- It's been a good week for advocates of bringing more diversity to the federal judiciary.
Two black, openly gay judicial nominees quietly inched forward in the Senate Judiciary Committee, both poised to leave their mark on history.
The committee voted Thursday to confirm Staci Michelle Yandle to the U.S. District Court for the Southern District of Illinois. If confirmed by the full Senate, Yandle, who has been in private practice for 20 years in Illinois, will become the first black lesbian federal judge in two decades and the second one in the nation's history. The first, Judge Deborah Batts, was sworn in in June 1994.
Yandle cleared the committee on a 17-1 vote, with Sen. Ted Cruz (R-Texas) being the lone "no" vote. His office did not respond to a request for comment.
Yandle's vote comes two days after the committee held its hearing on Darrin Gayles, a nominee to the U.S. District Court for the Southern District of Florida. He is on track become the nation's first black, gay male federal judge.
No one at the hearing raised concerns with Gayles, who is currently a state circuit judge. Most importantly, Sen. Marco Rubio (R-Fla.), one of Gayles' home-state senators, has given his blessing. Rubio was easily Gayles' biggest obstacle to confirmation, given the senator's ability to block Gayles' nomination in committee through the so-called "blue slip rule." But last month, Rubio gave the green light to move forward with Gayles, and he praised his "extensive history of service to the community" during Tuesday's hearing.
To confirm Gayles, the committee still has to vote, which typically takes place within weeks of a nominee's hearing. Yandle, meanwhile, is headed to the Senate floor.
Michelle Schwartz of Alliance for Justice, a left-leaning association of more than 100 organizations focused on the federal judiciary, emphasized the need for judges who bring different experiences to their jobs.
"When individuals come before the federal courts because they have faced discrimination at work or their civil rights have been violated, it's important for them to know there are judges on the bench who understand their lives," Schwartz said. "We need a federal bench that looks like America, and that means we need judges who bring personal and professional diversity."
REAL LIFE. REAL NEWS. REAL VOICES.
Help us tell more of the stories that matter from voices that too often remain unheard.
BEFORE YOU GO
PHOTO GALLERY
Politicians React To Obama On Same-Sex Marriage